Posted by Jessie Jacobson on Jan 20th 2023
Add Color to Your Home with Plants and Pots
As the winter rages on, we all crave color. Color is good for the soul. Take a second to notice how you feel on the sunny days of winter, now pair that with a trip to the greenhouse and you have a recipe for pure bliss. By now, we should all understand the benefits of having plants in our homes. If not, here's a quick review - Plant Perks: Houseplants Improve Our Health and Wellbeing. Add color to the equation and all the stars align!
Yellow is the color of happy, joyful emotions. Fun fact - the farther you live from the equator, the more you associate the color yellow with positive emotions.
For this plant and pot pairing, we chose to combine lemon-yellow, lime green, and white. The juice is certainly worth the squeeze when you combine citrus tone on tone. We love the Medium Sunny Grooves planter paired with a 10" Ficus 'Yellow Gem'. Place on the floor near a sunny window, find care instructions here. To complete the look, we love the combination of two pots and two plants, but in varied sizes. The Daisy Pot from Side Car Ceramics is everything and more when paired with Philodendron 'Brasil'.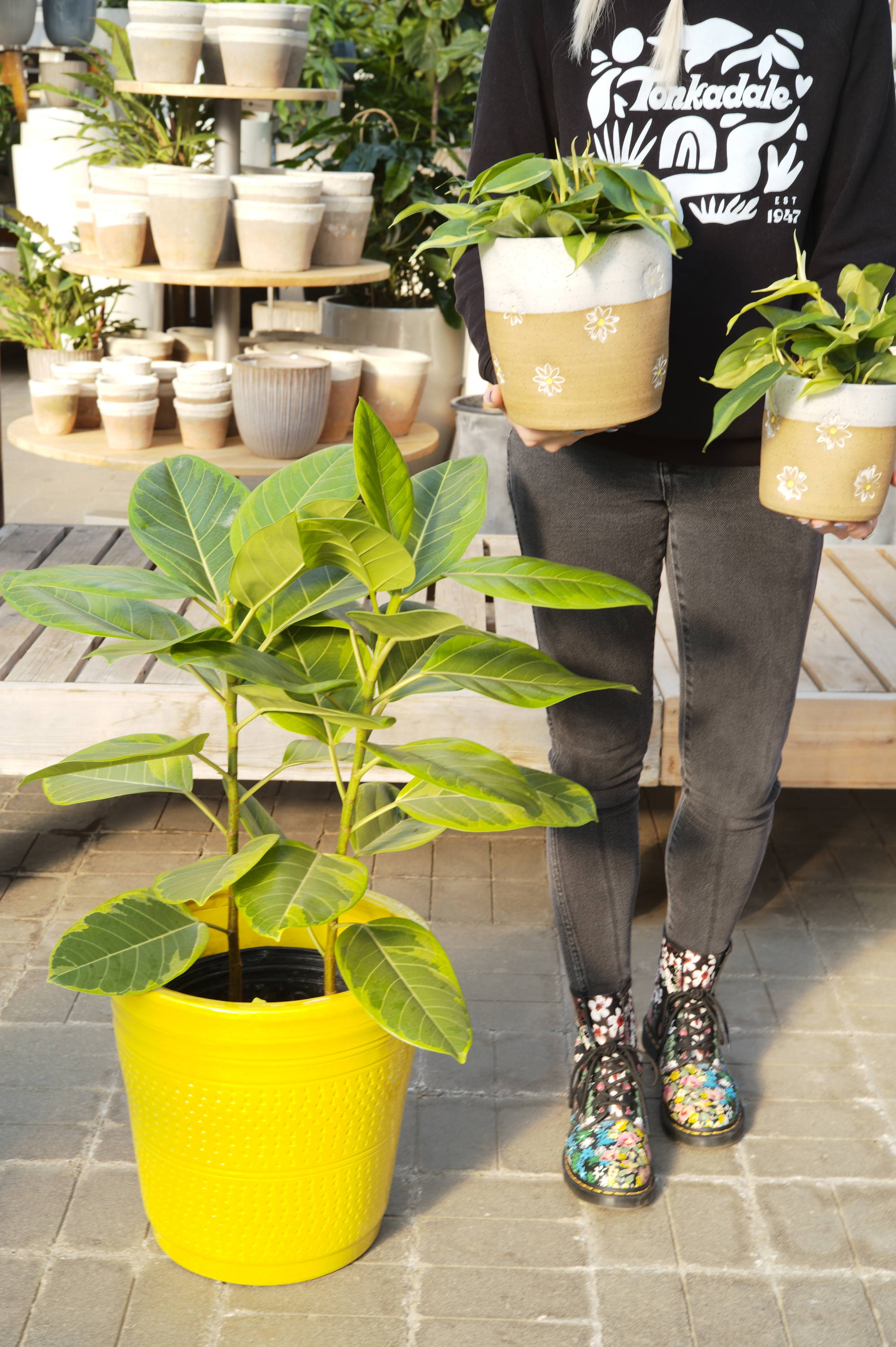 ---
The combination of white and green invites serenity and peace into your home. Actually, quite the concept of dualism - green representing summer and white, the winter. Take advantage of what was old is now new. We love this toile like floral pattern. Classically beautiful, crisp and fresh. Pair a Fittonia, also known as nerve plant, in the 6.5" size. Bundle, three of the 4" Anthurium 'Elido' in the larger size. Check out these mini blogs for plant care information on Fittonia (we are actually linking the Waffle Plant blog, but they are in the same plant family and care is similar) and Anthurium.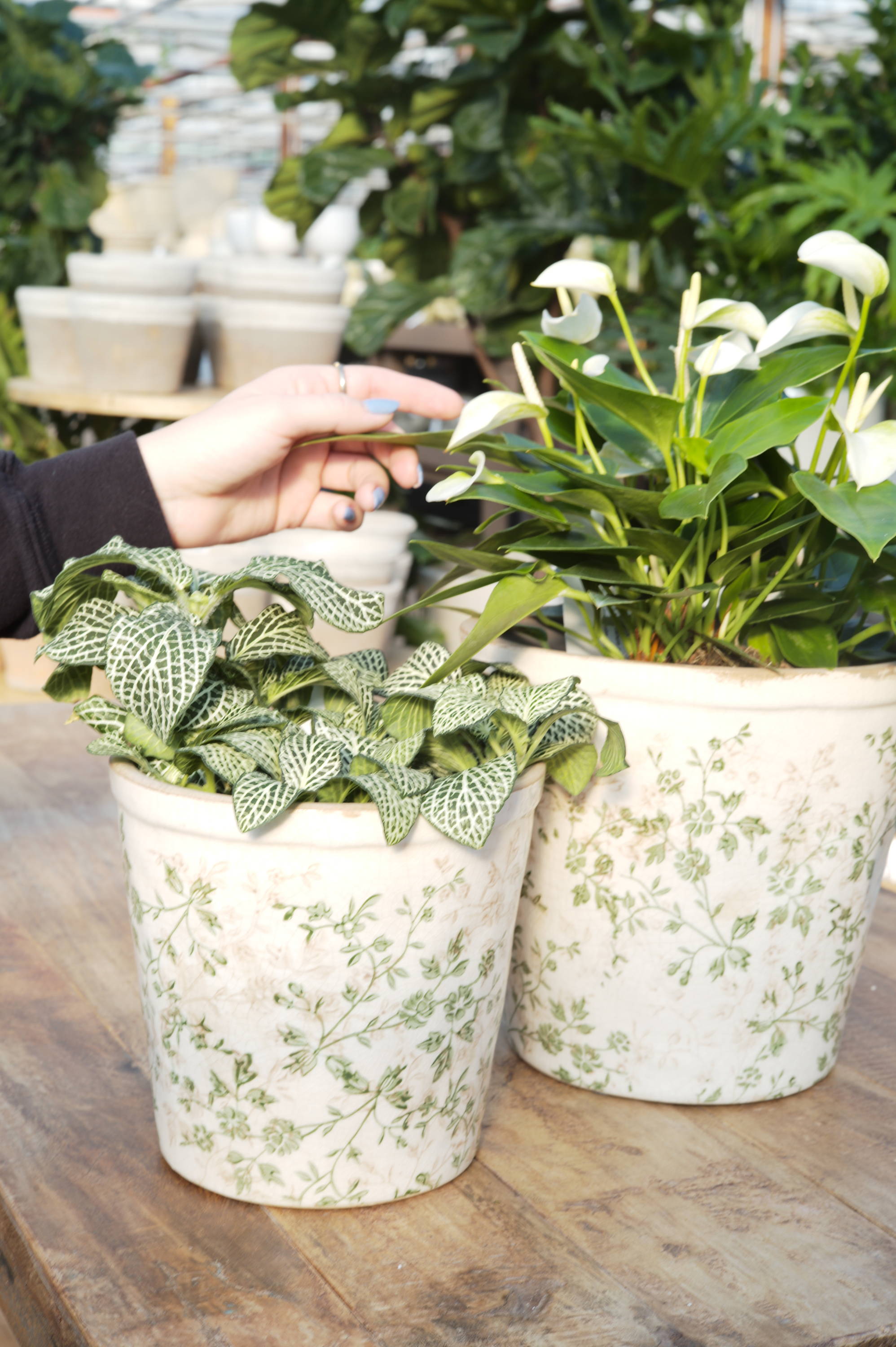 ---
Move over dark foliage drama mommas. This periwinkle pot has something to tell you! Periwinkle provokes your evocative nature. Juxtapose this hue with a racy black Raven ZZ and all control is lost. Lust if you will, but next in this pairing with the Syngonium 'Red Arrow'. Same pot, same color, same appeal!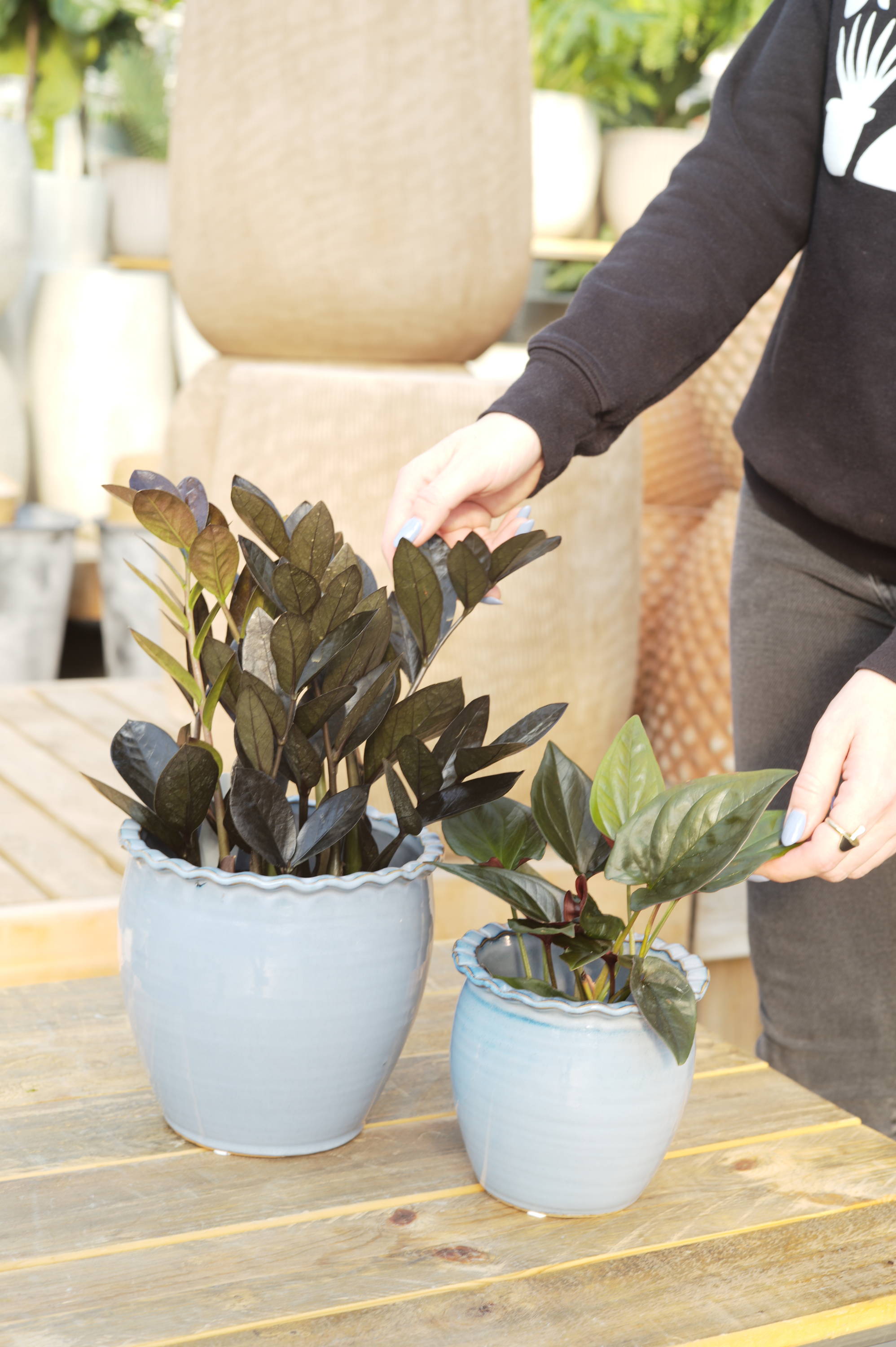 ---
Color defines our world, but definitions are loose as we don't all see color in the same way. What does color mean to you? And how does it enhance your experience with the world around you? Add a little more and see what happens!