Tonkadale Greenhouse has called Minnetonka home since 1947. The original owner, Robert Anderson, started the business as a breeder of specialty African violets. At that time, the business consisted of one 18' x 100' structure. Anderson developed 200 new cultivars during his career and was considered a pioneer in the African violet breeding community. To expand the business, Anderson began producing spring bedding plants, an evolution that continues today. The business was purchased by Bill and Shirley Maruska in 1978. The greenhouse facility was completely rebuilt in 1998 and the business began to grow.
In April of 2016, Jessie Jacobson (Bill and Shirley's granddaughter) purchased Tonkadale. Jessie lives in Minnetonka with her husband Luke, two young children and dog, Bucky. Jessie loves to garden with her family and invites the community to enjoy her gardening journey as well. She is passionate about getting children involved in gardening!
Longtime customers remember the quirkiness of the "old" Tonkadale, but embrace the new Tonkadale and look forward to the future. Newcomers are delighted by the size and scope of the greenhouse and leave feeling refreshed and inspired.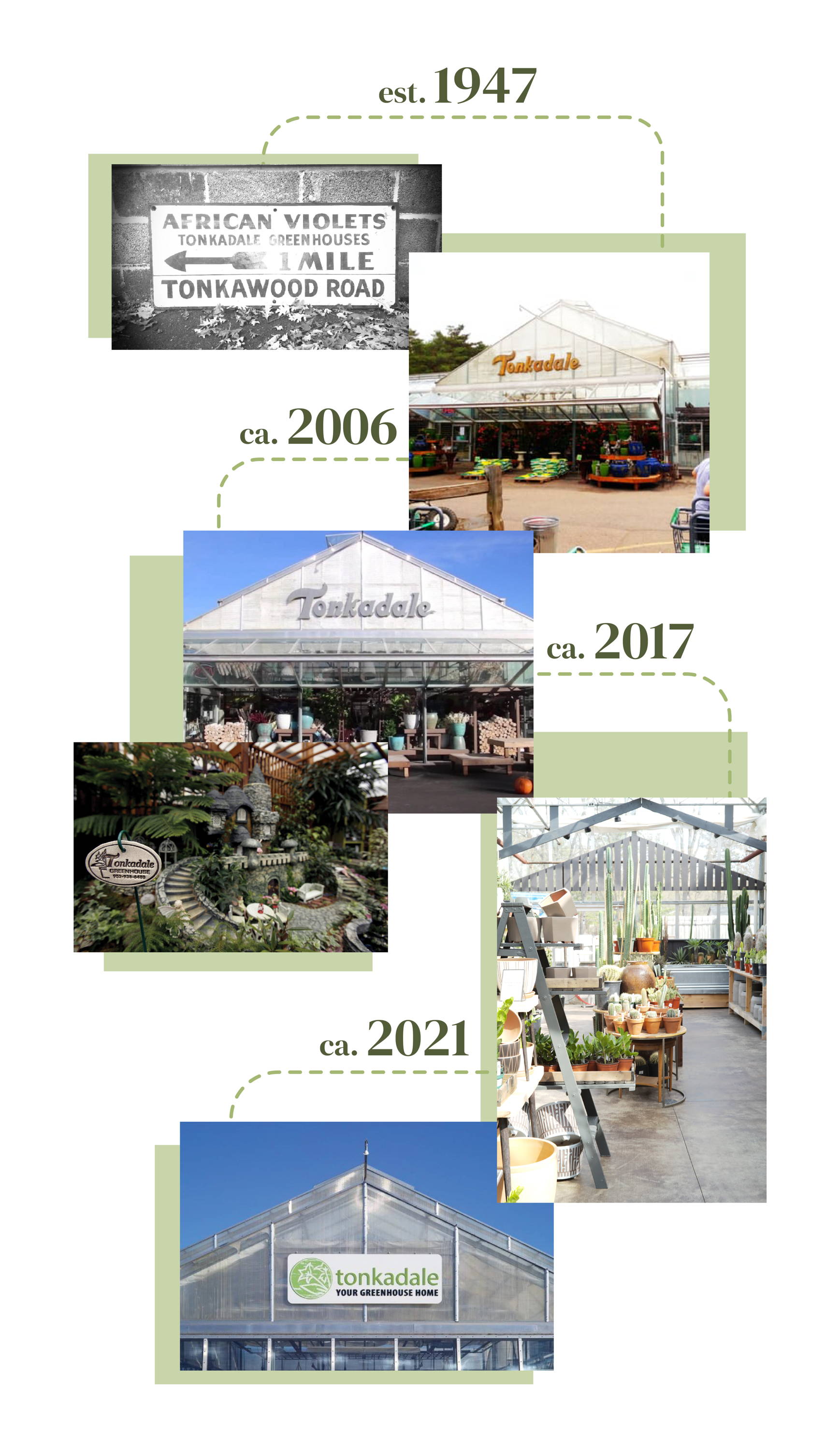 At Tonkadale, we are obsessed with your success!
Our talented team creates plant inspired experiences while connecting everyone to beautiful spaces.