---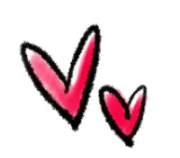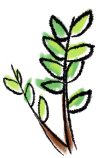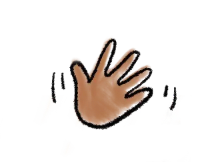 ---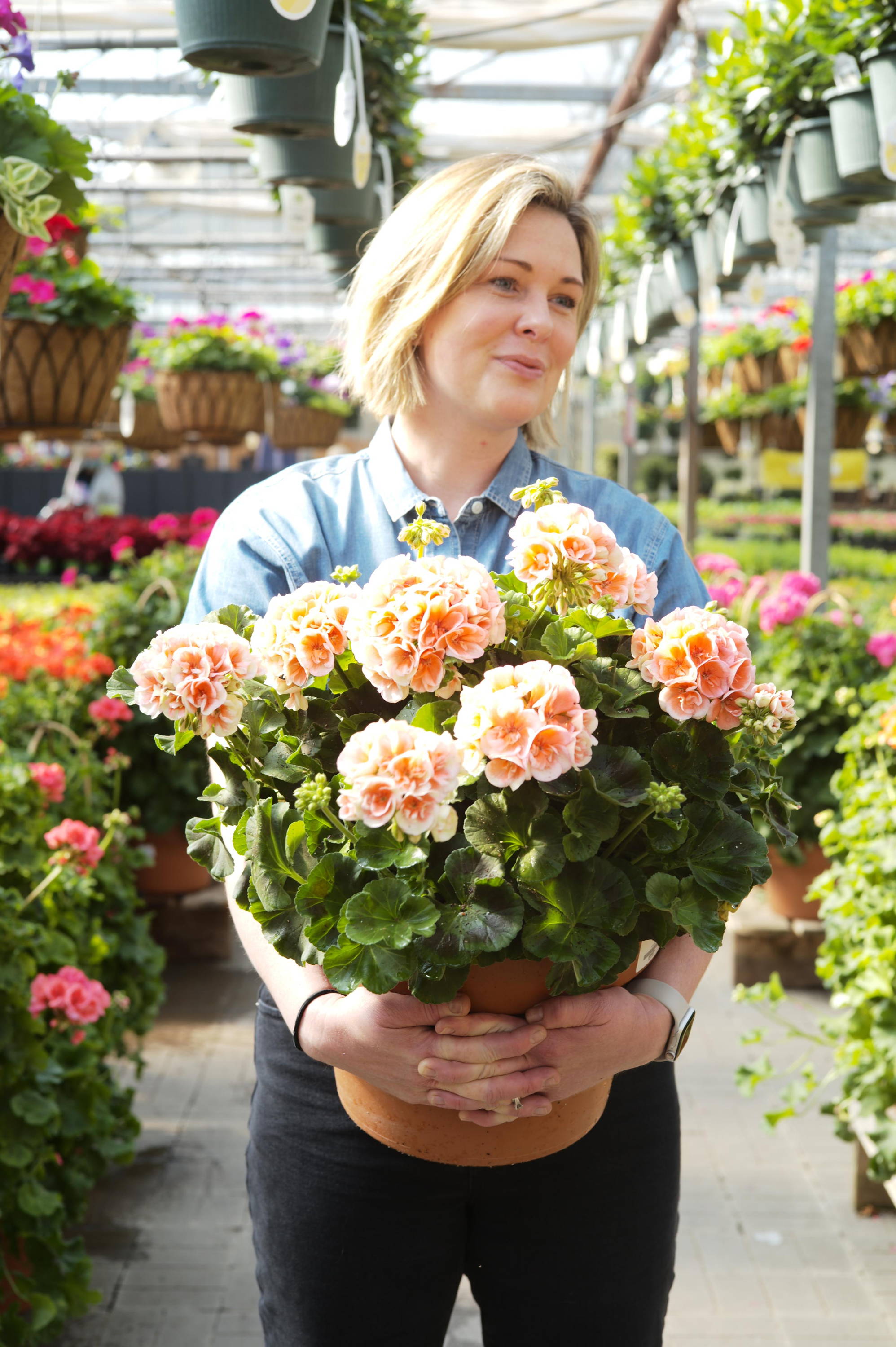 President, Owner & Gardener
Favorite Plant: Hands down Bromeliads! They are super easy care to brighten any room indoors or a shady spot outside. Next is Asparagus fern, the little black dress of annuals - sun or shade, wet or dry - this one is a survivor that performs under any condition.
I have been with Tonkadale since I was a little girl, working in the greenhouse planting plugs of impatiens for 50 cents per flat. This is where my love of plants was born. I studied horticulture and biology at the University of Wisconsin-Madison and returned to Tonkadale upon graduation. I have performed nearly every task there is to do at Tonkadale with the exception of cleaning the boilers (thank you facilities) and changing the toilet paper (I can never figure out where the little key is). In 2016, I had the honor of purchasing Tonkadale from my grandparents and I am humbled and honored to continue to tend to their legacy. Outside of work I love to spend time with my family, travel and visit plant stores, go to our family cabin, vintage shop, and play with our new griffon puppy, Zinnia. I also love to spend time in my garden (always).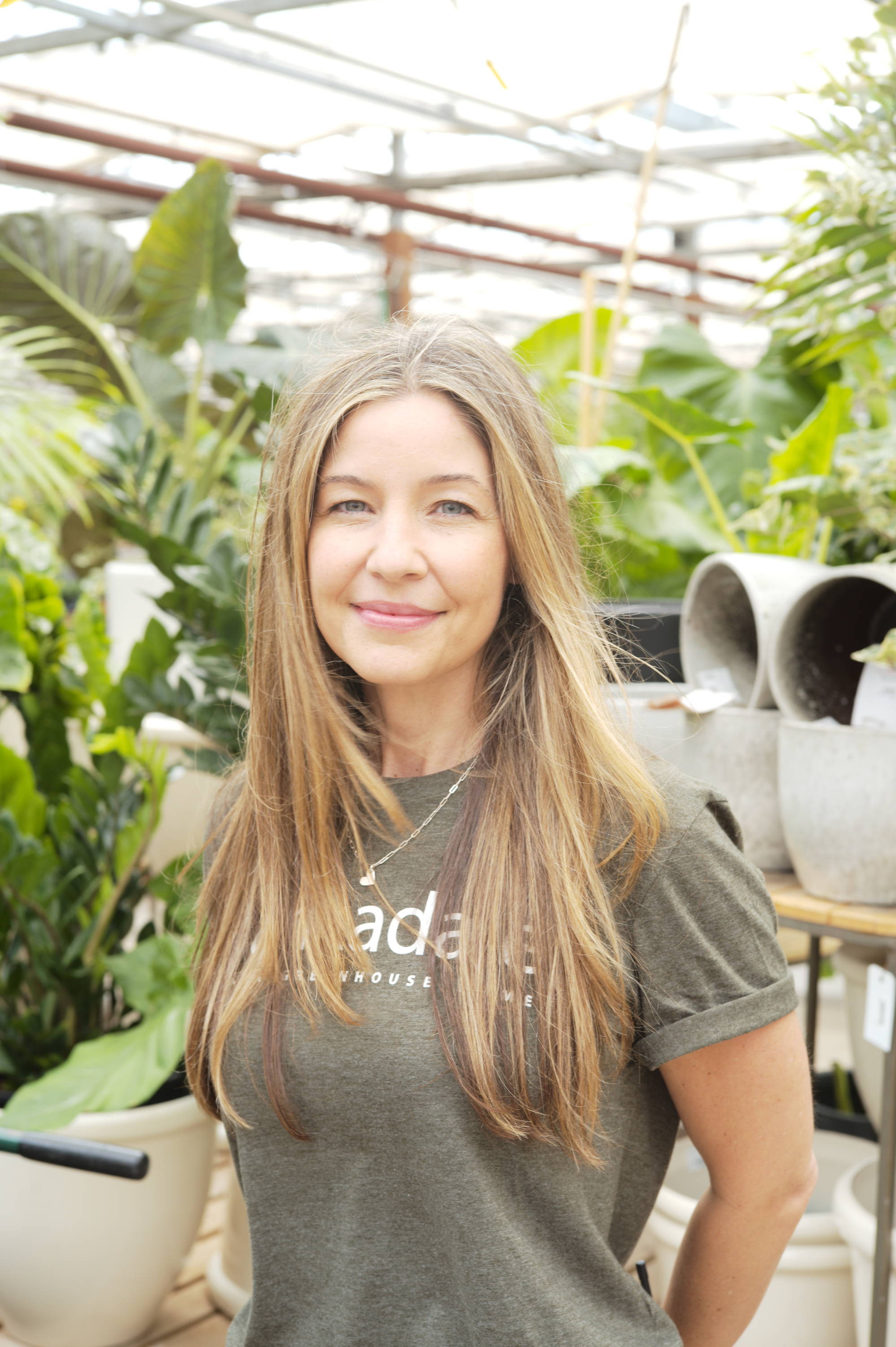 Business Administration & Office Coordinator
Favorite Plant: My favorite houseplant is the Philodendron micans. It grows quickly and has beautiful dark and velvety leaves. My garden favorite is hydrangea.
I've been at Tonkadale since 2019 as the office coordinator. I love my role working with the systems and supporting the whole team. I am a mom to two teen sons. I am passionate about practicing yoga, hiking, nature, gardening, houseplants, home projects and design.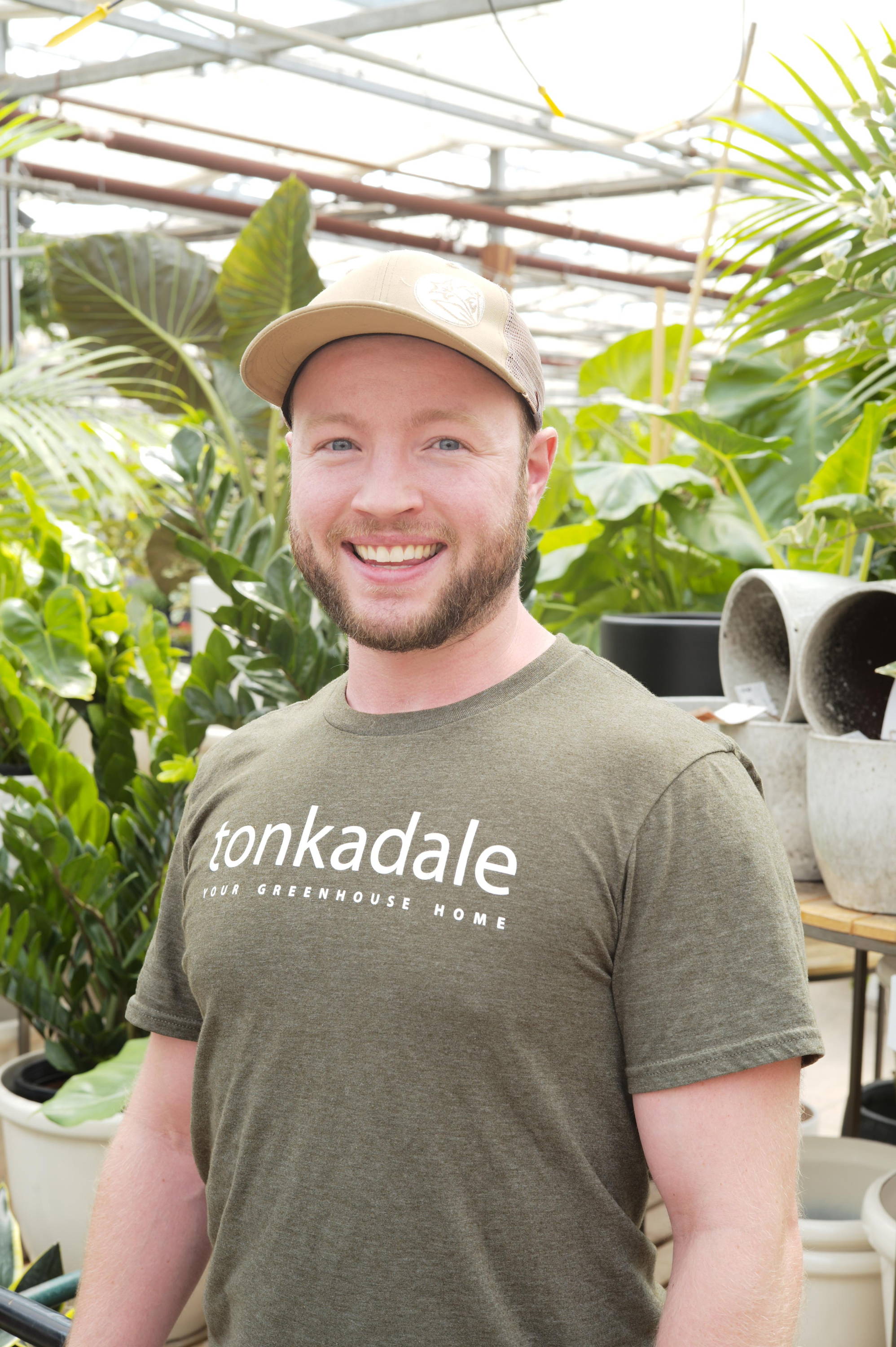 Favorite Plant: Monstera Thai constellation. It's a very rewarding plant and I checked it off my wish list at last!
I've been at Tonkadale for about 9 years. I started at a seasonal greenhouse assistant while I studied finance, then transitioned to greenhouse manager in 2018. I have always felt a strong connection with nature. Tonkadale invigorates this connection and I get to feed my soul every day I come to work! I also get to work with some of my favorite people so that's great too.
---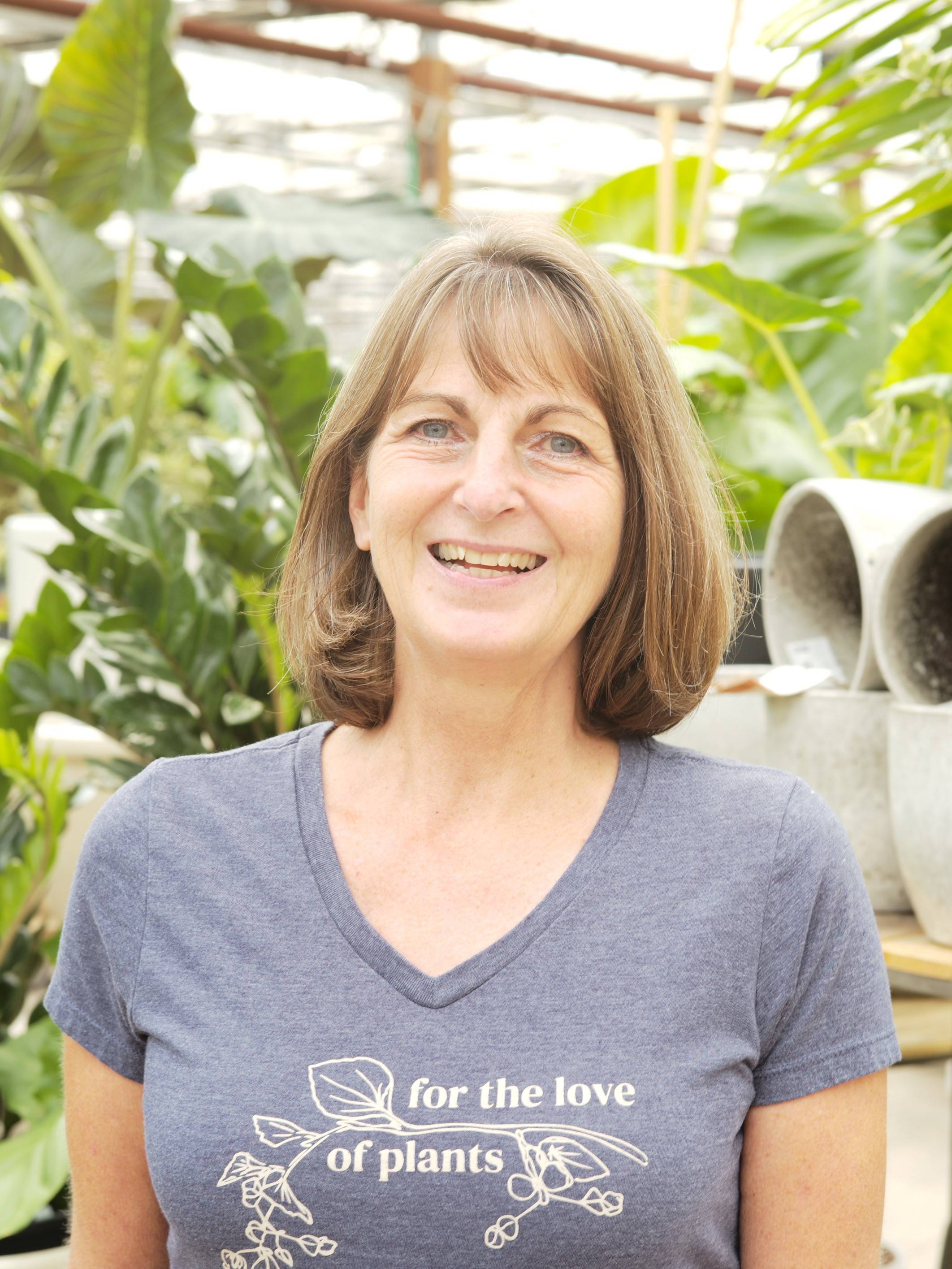 Favorite Plant: I love all plants! But mostly tomatoes - I have a pretty extensive tomato garden at home.
I have worked at Tonkadale for about 5 years, and prior to Tonkadale I worked at another greenhouse for 10 years. Gardening is my passion! Outside of work I enjoy spending time with my family, my gardens, and my friends. Soon I will be meeting my first grandchild, and I couldn't be more excited!
Breckendale General Manager
Favorite Plant: Yarrow! It's native to our region and always reminds me of where I grew up.
I have worked at Breckendale Flower Farm since January of 2021, where I manage all of the crops that are grown and shipped down to Tonkadale. We also do some retail gardening here at Breckendale! My passion lies in sustainability, which allows us to reconnect with nature and approach the production of food and ornamentals in a holistic fashion.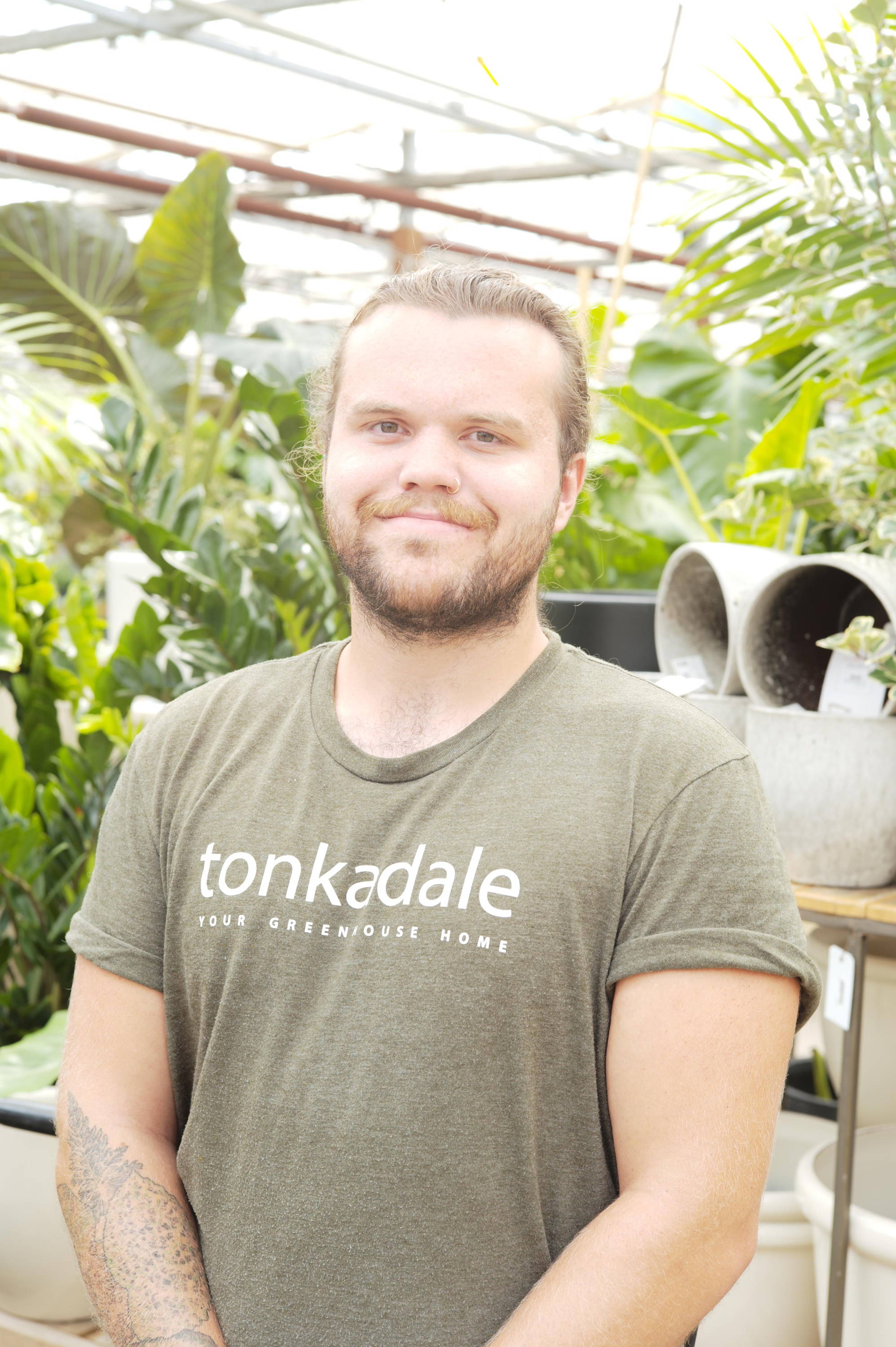 Favorite Plant: Sansevieria; specifically, Sansevieria pinguicula (Walking Sansevieria)
I've worked at Tonkadale a little over 9 months, starting out as a greenhouse assistant and now transitioned to the Perennial Lead. Plants are my primary passion, permeating every part of my life, from work to home and everything in between. In my free time I enjoy visiting public gardens, being outside in my own garden, and tending to my houseplants. I am always in the mood for a great cup of coffee and a nice pastry, love to spend cozy weekends at the cabin or have a relaxing day at the beach, and enjoy playing board games and having campfires with friends.
---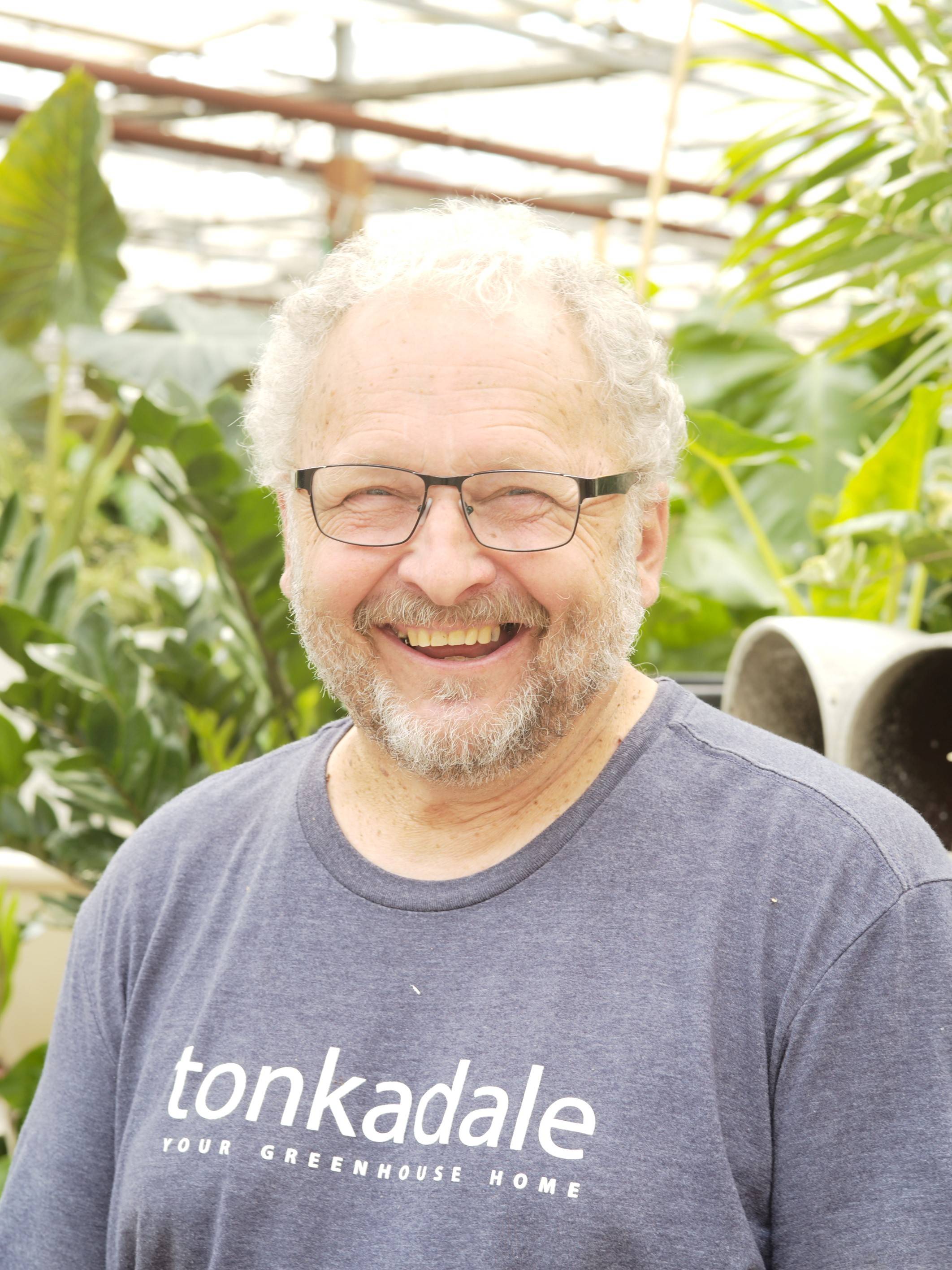 Favorite Plant: Hanging basket strawberry plant - because they are yummy!
I've worked here for about 21 years, starting as a builder for the current greenhouse structure. Everything has changed since then! I have lived in the Minnetonka area for 65 years, married my high school sweetheart and have 4 daughters and 7 grandchildren. Before Tonkadale I worked in printing, graphic design, pre-press studio, color separation, then bought a small vending company and eventually ended up here at the greenhouse. Good fun!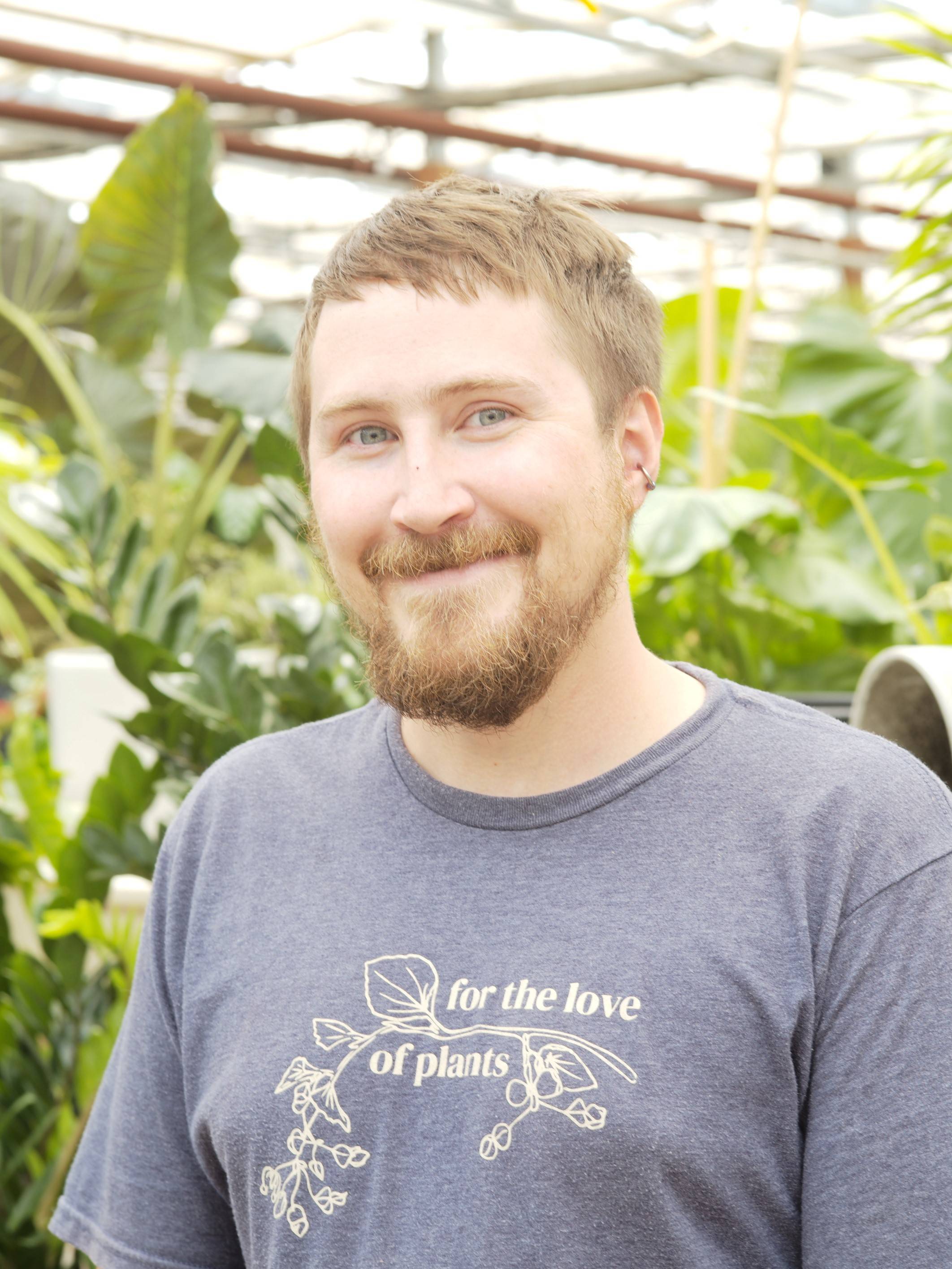 Favorite Plant: My all-time favorite is the ZZ plant. I love a reliable, low-light plant.
I've worked at Tonkadale since 2010. I started as an entry level custodian which didn't last long. Nowadays I work in facilities, running the bobcat and working closely with the visual team to make Tonkadale a unique and beautiful space. I'm a creative individual with a passion for the arts. With over 100 houseplants, I definitely consider myself a plant enthusiast.
Favorite Plant: Fittonia. They are delicate, small, yet super easy to care for.
I've been at Tonkadale for 5 months but have learned so much during my time here! I have increased my plant IQ significantly. My exceptionally knowledgeable colleagues, our enthusiastic customers and the dynamic industry - I love that I am learning every day! Outside of work, I try to have as much fun as possible. I love live music, any time I get to spend outside, and cooking and eating with my family. We will have two kids in college to visit this year. Thank goodness our youngest, the best cook, is still home for a couple years!
---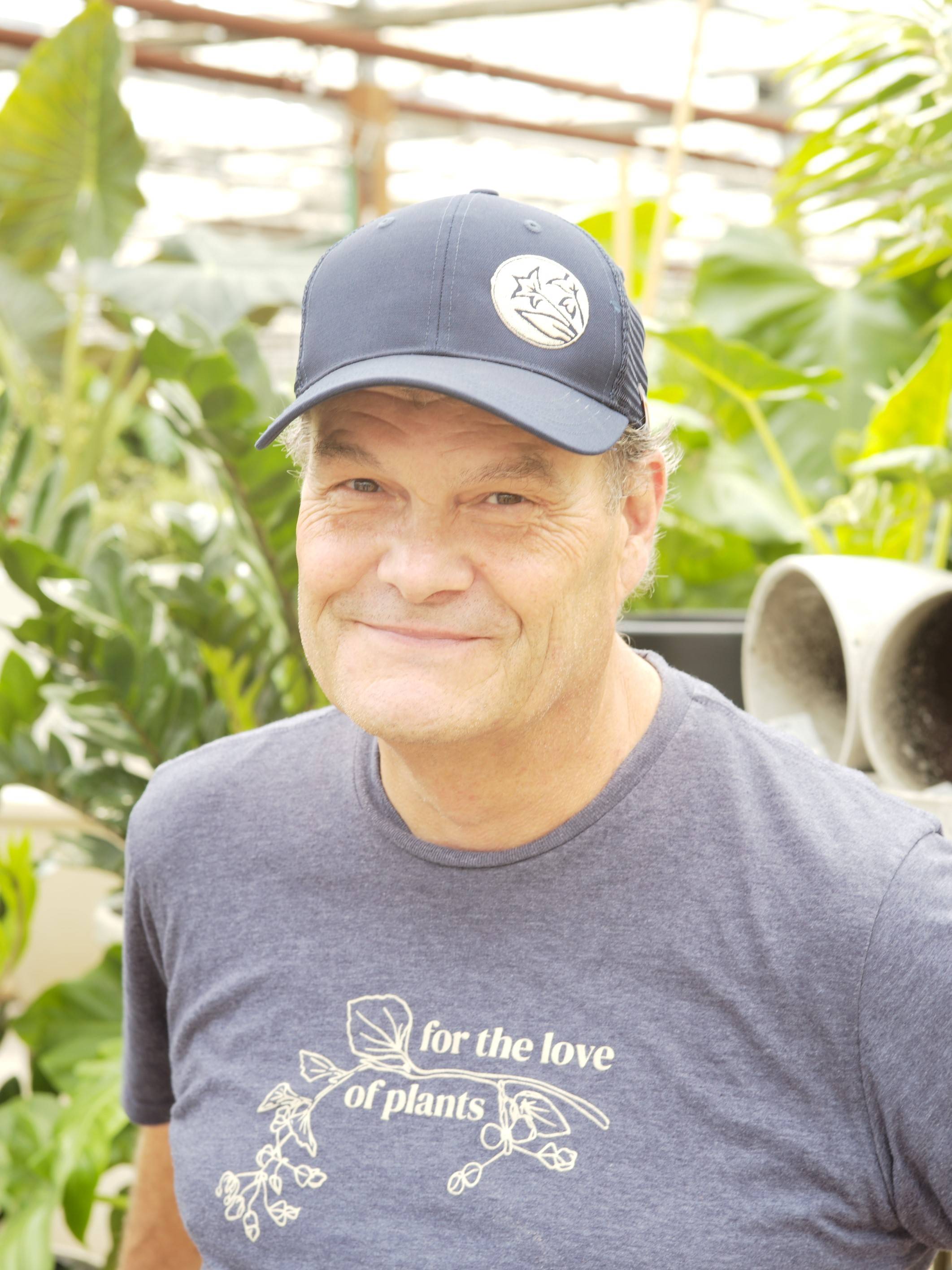 Favorite Plant: Portulacaria - I found out his has tons of cool benefits being one of the most effective plants at removing carbon dioxide from the atmosphere. Its nickname is also 'spekboom'.
I've worked here for 5 years, starting as a part time greenhouse assistant and now I manage logistics and deliveries! I grew up close to Tonkadale and it's been a significant part of my life through the years. I feel truly lucky working in such a beautiful environment making so many people happy.
IPM Lead & Facilities Assistant
Favorite Plant: The Raven ZZ. It has striking dark foliage, but it also has the resilience and low maintenance of a ZZ.
I started at Tonkadale in Spring of 2015 as a seasonal greenhouse associate and worked in that role for three years. Since then, I've become the IPM lead for Tonkadale. I scout for pests; apply the beneficial insects we use to control pests and apply chemical controls when necessary. I also assist with irrigation and plant nutrition. When I'm not at Tonkadale I'm usually writing or reading further about IPM science. I have an inveterate interest in agrochemistry.
Favorite Plant: How does a plant geek pick one plant? But if I did have to choose, it would be Philodendron Jose Buono, Anthurium veitchii, Stapelia, and Lithops.
I started at Tonkadale in 2018, starting out as a Customer Service Rep, and now I am in the Greenhouse! I am a plant enthusiast by day and a crazy plant lady by night. You can find me caring for and collecting rare or hard to find plants, obsessing over pottery, walking at the conservatory, collecting minerals/crystals, and spending time with my loved ones. But mostly I am a full time plant geek.
---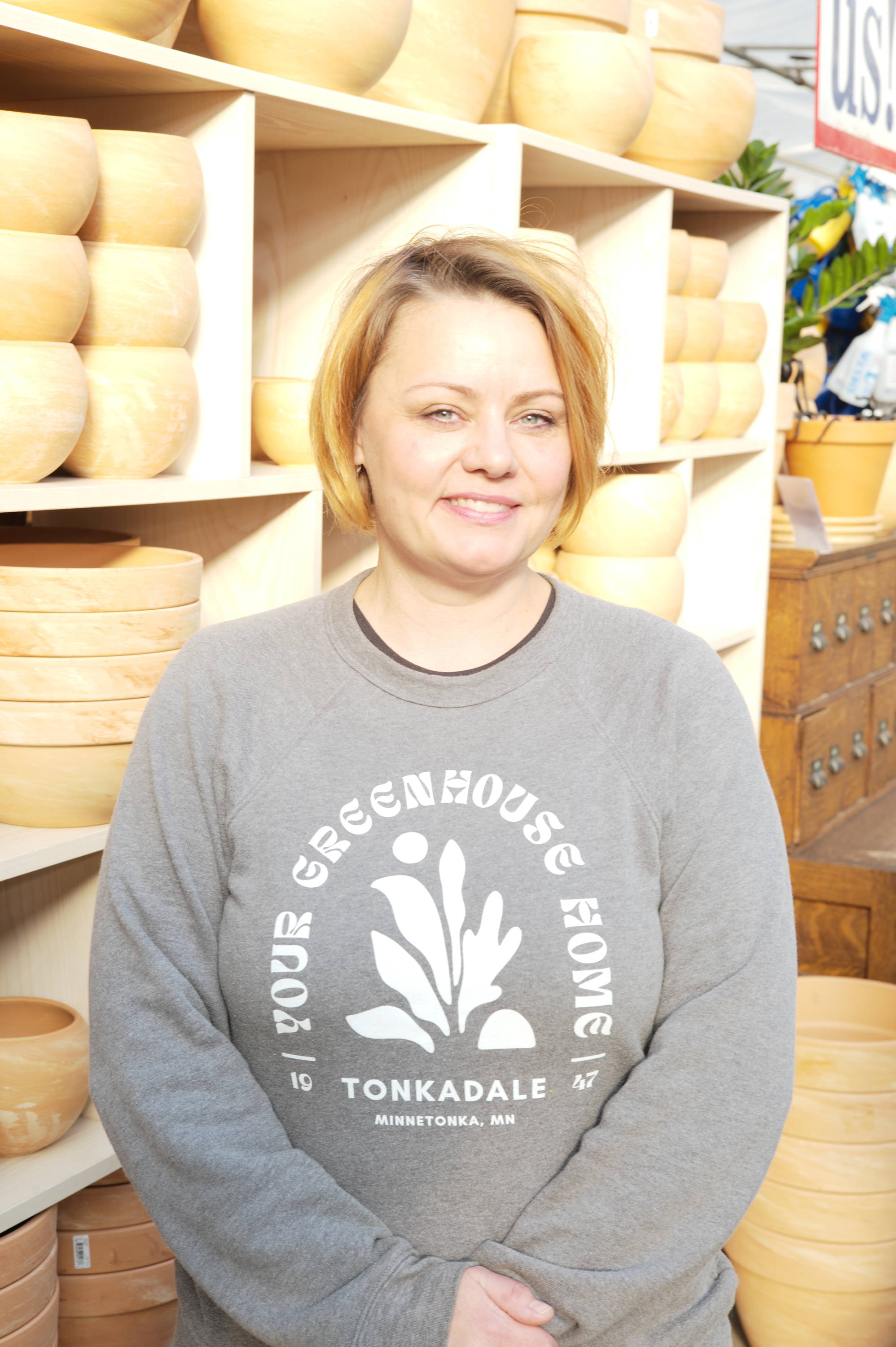 Favorite Plant: Hard to pick one but right now the Monstera Deliciosa is my favorite. I love the large, lush leaves that make my house seem like a little tropical oasis.
I have been working at Tonkadale since March of 2021. I work with the visual team to create beautiful seasonal pots and displays in the store. During my free time, I love to see live music shows, hang out with family and friends and our pets, Daisy, Pru and the chickens too.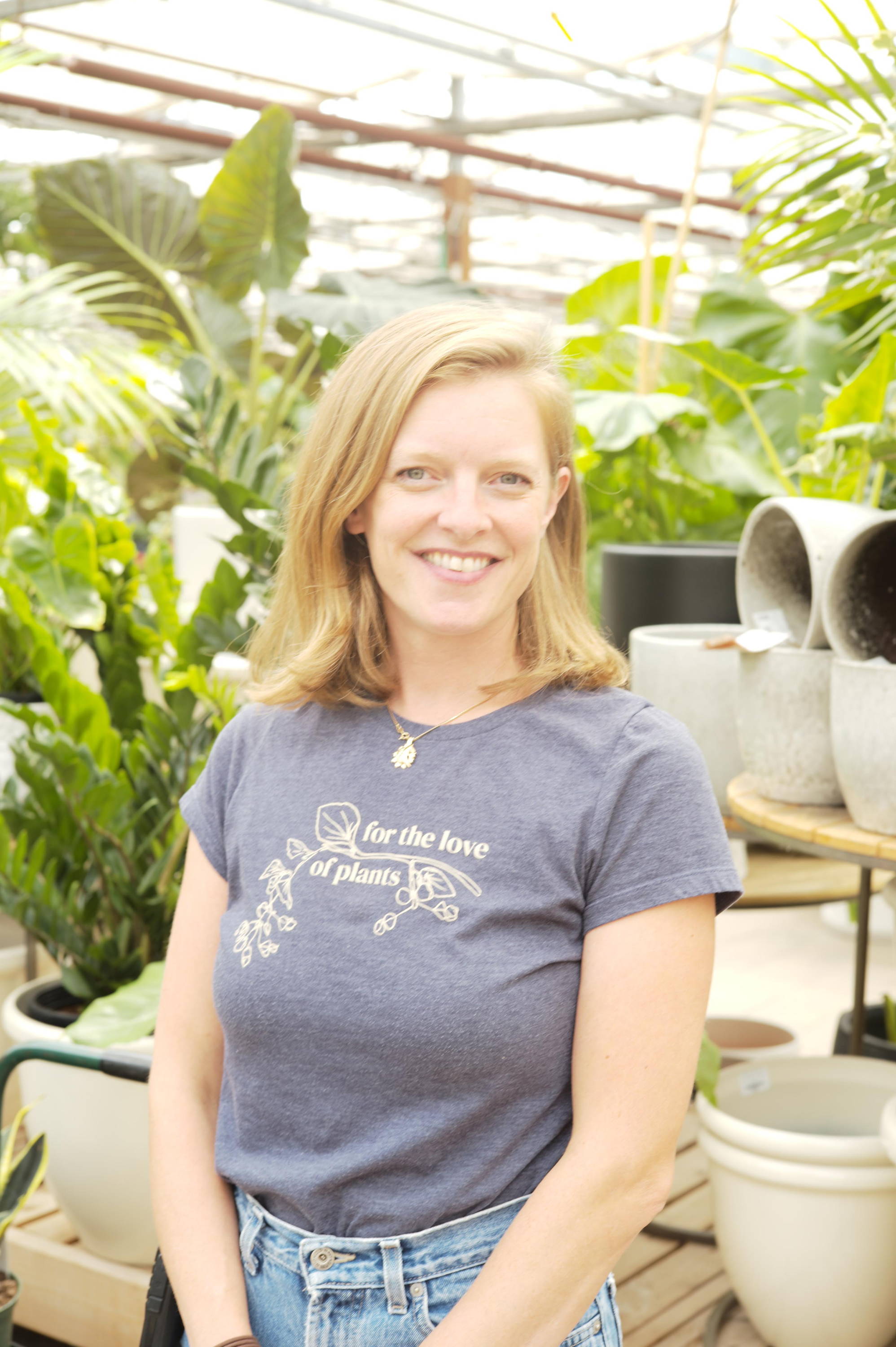 Interdepartmental Support
Favorite Plant: Favorite plant ever? Definitely Purple Coneflower. But for houseplants it has to be my Euphorbia Ammak.
I've been here since April of 2021. My role is interdepartmental support, leading the curbside pickup program, and assisting in all other departments when I can. I am passionate about vegetable gardening and growing my own fruits and veggies. I love sharing the fruits (and vegetables) of my labor with my family and friends!
Favorite Plant: It's a tossup between my Whale Fin Sansevieria and my Philodendron Jungle Boogie.
I've been here since February 2021. You'll find me up in the store most of the time, decorating and moving new product in and out! My houseplant collection has definitely doubled since working at Tonkadale. Outside of work I have a cat named Dionne and I really love live music. The last concert I went to was Three 6 Mafia.
---
Design Lead & Production Assistant
Favorite Plant: Sansevieria or Philodendron. I have tons of each!
I've worked here since fall of 2014 as a designer. My visual team role supports the greenhouse and merchandising crew through fun and fresh presentation. I work hard to showcase plants and pots on the floor (which is usually where you'll find me). I love the challenge, variety, and endless creative potential, in addition to planting support during high seasons. I am an abstract painter outside of work. I grew up in the St. Paul area and now reside in Excelsior.
Photographer & Social Media Manager
Favorite Plant: Monstera Thai constellation. It's unique and rewarding, and such a low maintenance plant. Practically every time I look at it, it has new growth.
I have worked with Tonkadale for about 4 years now as their photographer and social media manager. I am the one behind the scenes of Instagram, Facebook, and the emails. You've probably spoken with me in our Instagram DM's at some point! Aside from Tonkadale, I am also a host for a home shopping network and a photographer for various clients in retail of fine products and materials. I love to collect oddities and rarities and consider myself a maximalist always. In my free time I am always enjoying food with friends, playing with my new Frenchie, Auggie, and vintage shopping!
---