Posted by Hannah Brand on Apr 17th 2023
Hey Plant Friends!
This week we are talking about Ceropegia woodii 'Silver', more commonly known as String of Hearts Silver Glory. This hybrid belongs to the Apocynaceae plant family along with Oleander, and Milkweed and is native to South Africa, Eswatini and Zimbabwe. This variety is highly sought after for its beautiful silver, heart-shaped foliage. Ceropegia woodii was discovered hanging on rocks in the mountains of Natal by a man named John Medley Wood in 1881. This plant has been highly selected for new and interesting varieties in many shapes, sizes, and color variations.
Let's talk about care. String of Hearts makes a great houseplant because of its ability to tolerate drought. Water when the soil is almost completely dry. Water more frequently during the summer months, but cut back on watering in the winter as growth slows. Your plant will tell you it needs water when it exhibits slightly wrinkled leaves. Give it a good soak and it will plump right up. String of Hearts loves bright, filtered light. Morning sun is ideal, then dappled light in the afternoon. Lack of light will cause stretching and leaf drop. Repot using Sol Soils Cactus Gritty Mix. This potting soil is great for plants in need of sharp drainage.
Did you know, String of Hearts will flower forming tube-like pink flowers between nodes? After flowering, you may notice small, potato-like bulbs. These are aerial tubers that can be used to propagate your plant. Simply place the tuber on fresh, moist potting soil and it will root in forming a whole new plant! You can also propagate by placing a cutting in water. Plant in potting soil after significant root formation.
As we all know, pests are common when dealing with houseplants. Common pests to look out for are mealy bugs and spider mites. Scout for pests during your weekly watering routine. Keep a bottle of Insecticidal Soap at the ready for easy treatment.
String of Hearts 'Silver Glory' is available at Tonkadale in 6" pots. If you have additional questions feel free to reach out to us by phone, Instagram, or email us at hello@tonkadale.com.
Happy Planting!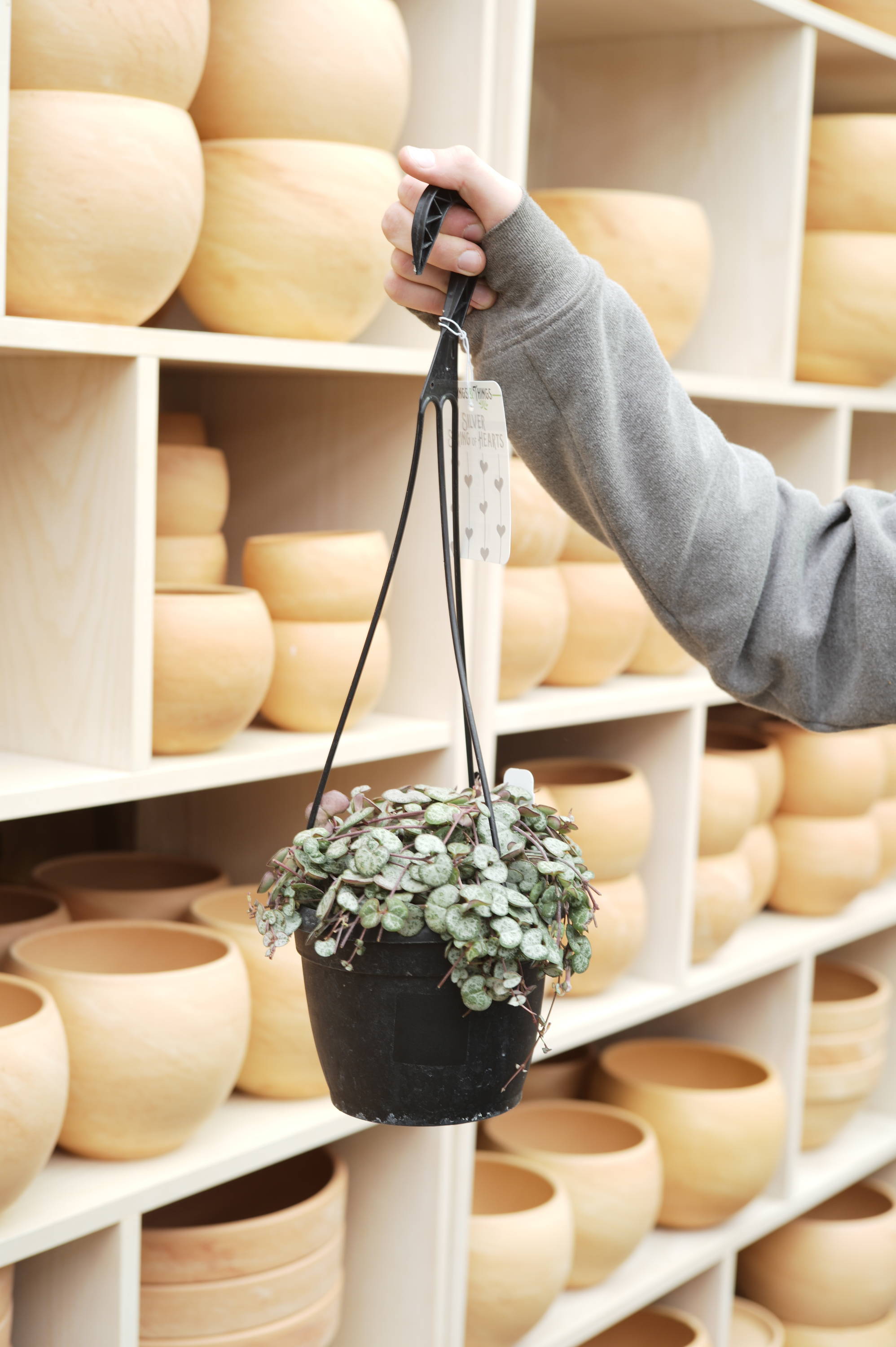 ---