Posted by Aaron Barton on Mar 4th 2023
Stachys (Lambs' Ears/Betony)
Stachys are a unique grouping of plants that, in addition to their blooms, shine in some lesser discussed aspects of the garden, providing wonderful sensory interest and fantastic texture in the landscape. Belonging to the mint family, Lamiaceae, Stachys can generally be divided into the iconic Stachys byzantina (STAK-iss biz-an-TEE-nuh), or lambs' ears, and betony, debated to be cultivars of either alpine betony, Stachys monieri, or Stachys officinalis, common betony.
Native to Armenia, Iran, and Turkey, lambs' ears are prized for their silvery white, fur-like foliage, spreading by aboveground stolons, or creeping stems, to form vigorous clumps of velvety silver-green leaves covered in cottony hairs. Excellent in sunny low borders and pathway edging, cottage gardens, and even great for use in annual container arrangements, lambs' ears mature to a low, dense mound of about 12-24" tall and 24-36" wide, and may be divided every three years or so to keep mounds tidy and full. Lambs' ears will sometimes bloom large spires of purple blooms in late spring or early summer, which may be kept for added color, though many prefer to trim off blooms to maintain their bushy groundcover appearance. Many great cultivars of lambs' ears exist including the massive-leaved 'Big Ears' and the classic 'Helen von Stein.' Deer and rabbit resistant, lambs' ears prefer well-drained soils in full sun and are drought tolerant once established, also tolerant of part sun exposure and even heavy clay soils.
Offering a more traditional appearance, betony, most commonly 'Hummelo' betony, is a fantastic early summer favorite. Forming lush mounds of large spatulate, scalloped green leaves, and not bothered by deer or rabbits either, betony mature to a clump standing 18-24" tall and wide. In late spring and early summer, prominent spires rise above the foliage, putting on a display of purple-pink blooms that are especially impactful when betony are massed together in large plantings. After blooming, trim back blooming stems to maintain a bushy habit and encourage reblooming. Plant betony in full sun for best growth in evenly moist, well-drained soil and avoid drought-prone or oversaturated sites.
Happy planting!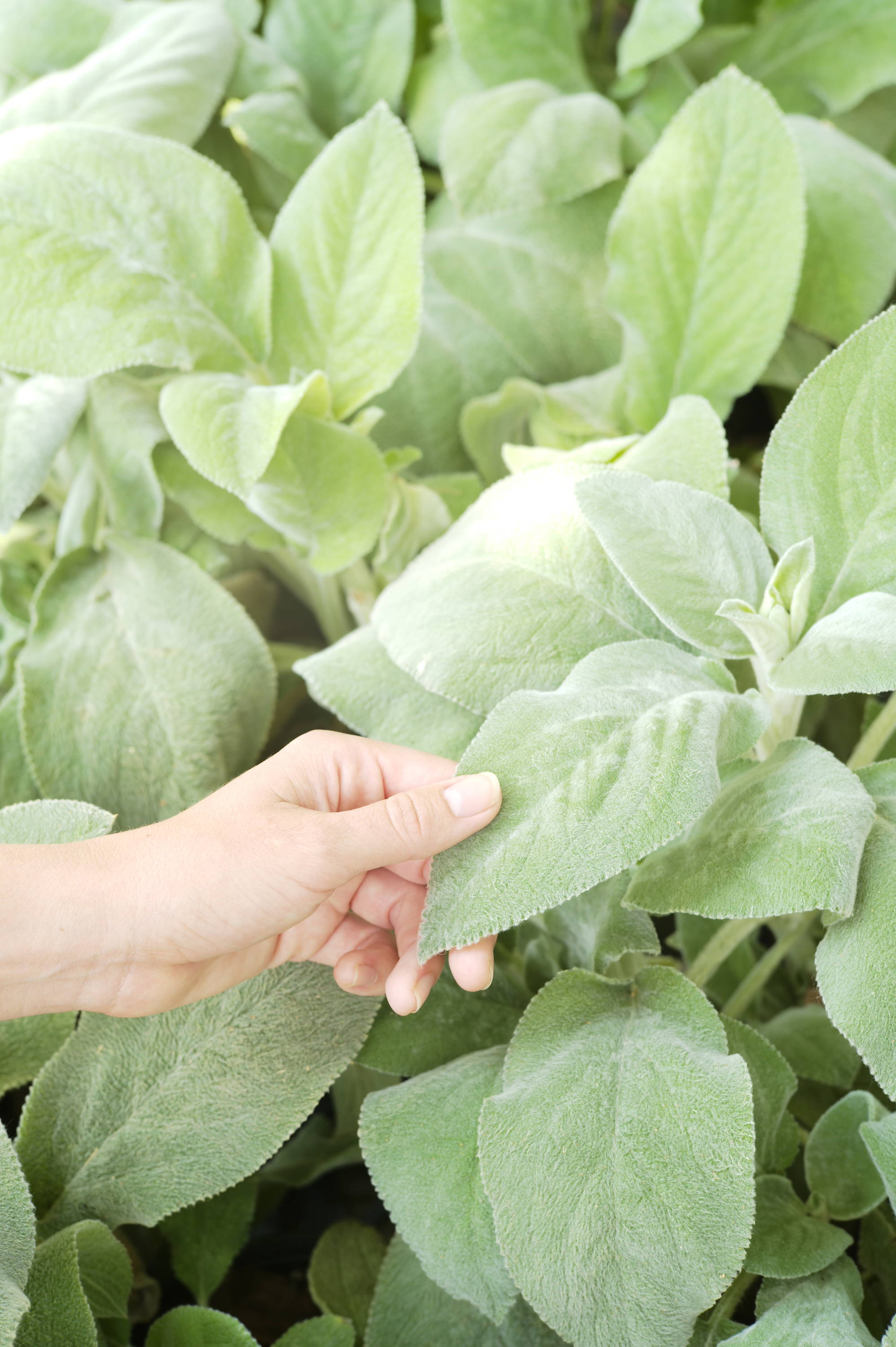 window.SHOGUN_IMAGE_ELEMENTS = window.SHOGUN_IMAGE_ELEMENTS || new Array(); window.SHOGUN_IMAGE_ELEMENTS.push({ hoverImage: '', uuid: 's-781e00ca-0d85-42b5-a12f-96da204e79e4' })