Posted by Aaron Barton on Aug 20th 2021
Rudbeckia (Black Eyed Susan)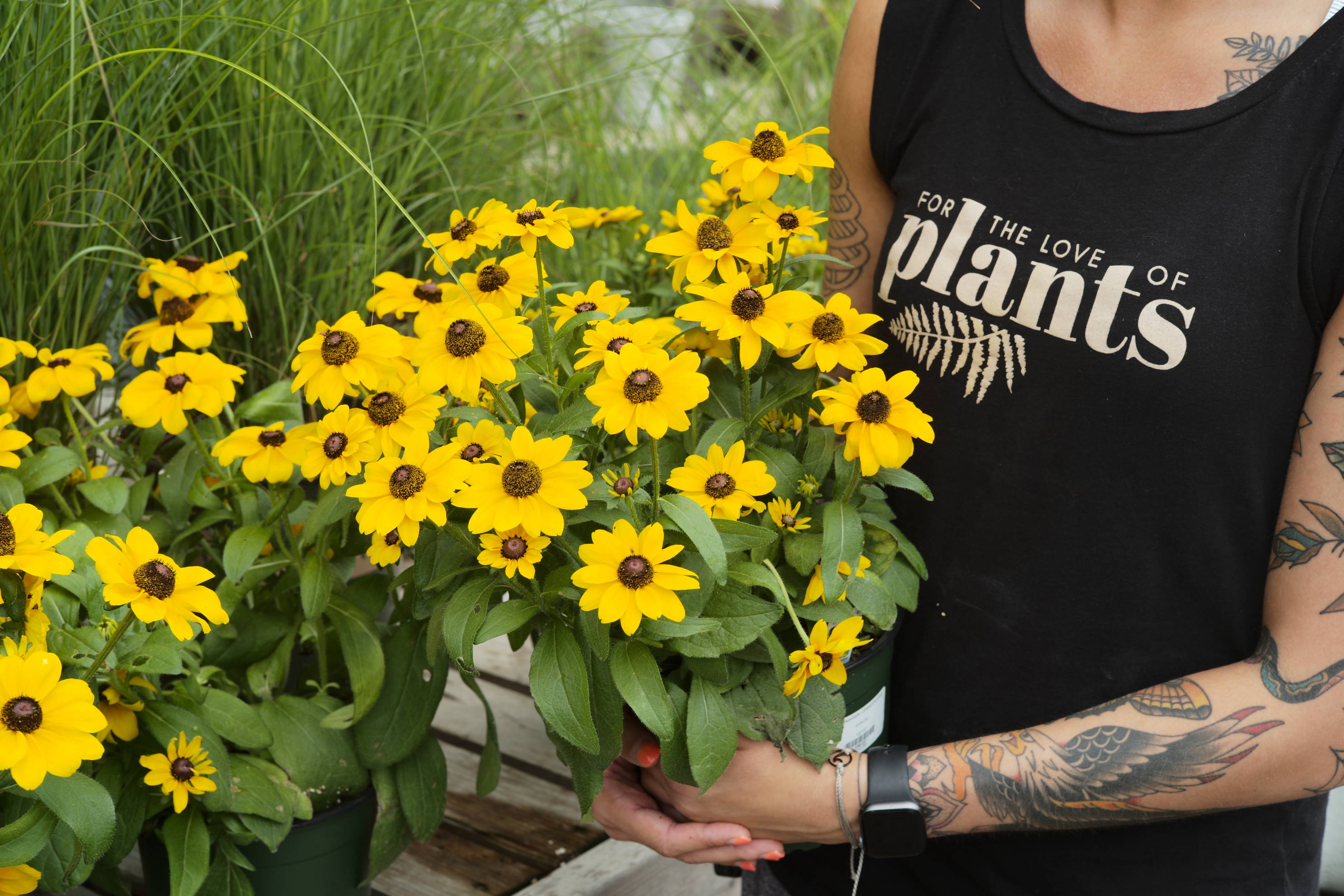 A classic late summer staple of the Asteraceae family, perennial Black-Eyed Susan, Rudbeckia fulgida (rud-BEK-ee-uh FUL-jih-duh) is an iconic late summer bloomer. Blooming from mid-July through mid-fall, riding out the last weeks of summer and ushering in the cooler weather ahead alongside emerging fall blooms, Rudbeckia is a must have for Northern gardeners. A common sight in perennial gardens and wild prairies alike, Rudbeckia fulgida, native to central and eastern North America, is a beautiful and carefree plant providing abundant color throughout the latter part of the growing season.
Preferring areas of full sun in well-draining soil, Black-Eyed Susan ranges in size from 14 inches to several feet tall depending on variety. The blooms are characterized by bright yellow flowers two to three inches across with their namesake dark brown, hemispheric central disk where dozens of small flowers bloom from the bottom of the disk upwards. Rudbeckia are a tremendous addition to any garden, bolstering local ecosystems by providing crucial late-season pollen and nectar sources for your local pollinators and serving as a fall and winter food source for songbirds through the formation of abundant seed heads after blooming.
While all offer their characteristic black-eyed yellow blooms, Rudbeckia offer a range of sizes and appearances in the garden, from the classic look of the more drought tolerant, taller, larger leaf and flower appearance of 'Goldsturm,' to the more humidity tolerant, slender flowers of 'American Gold Rush,' which are especially useful as cut flowers, to the smaller, more compact and abundantly blooming 'Little Goldstar,' there is a Black-Eyed Susan for every garden setting.