Posted by Aaron Barton on Jul 23rd 2021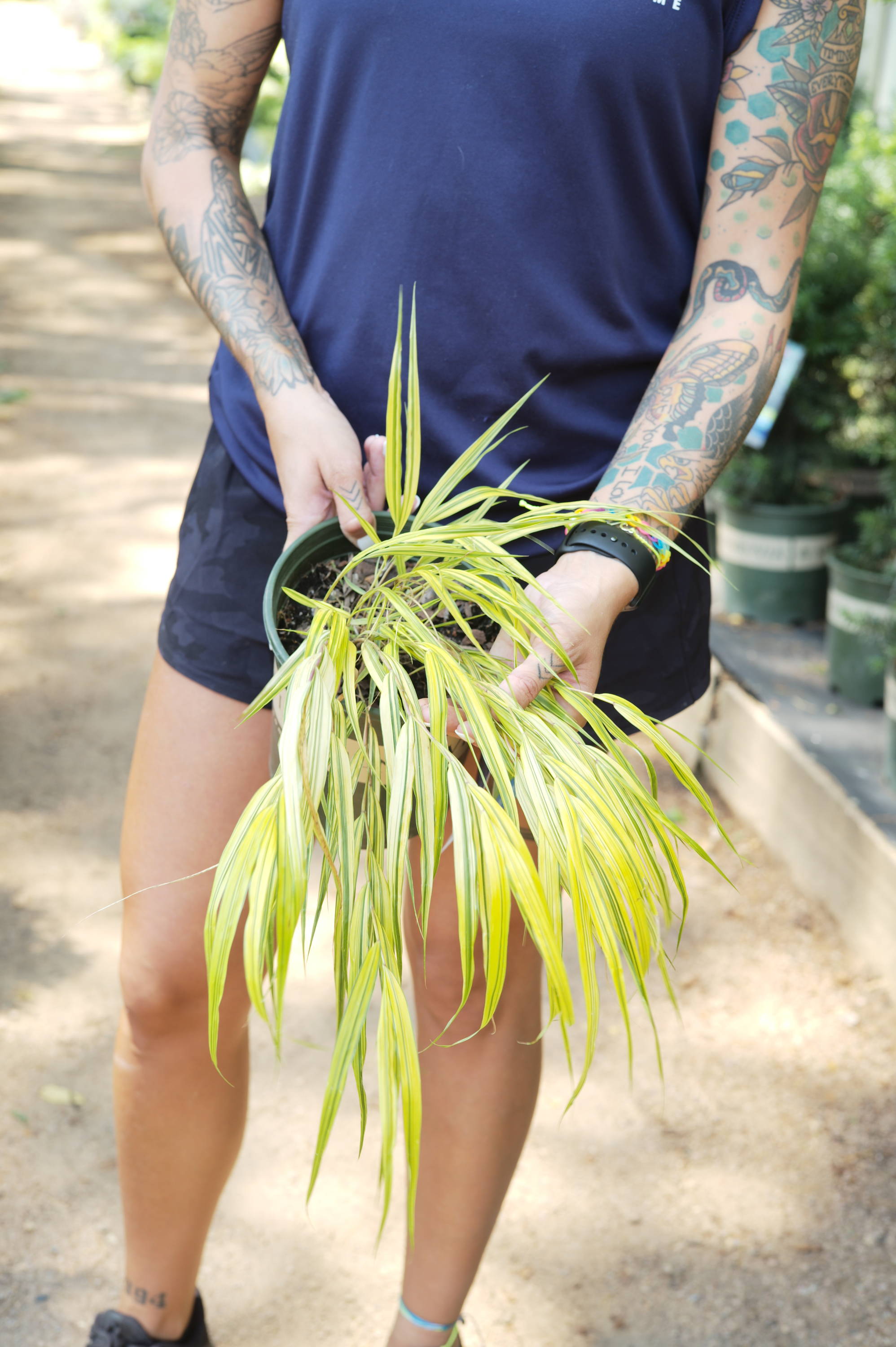 Perennial grasses provide a wonderful array of textures and colors that when planted in mass provide and excellent backdrop in the garden either to showcase specimen plants or provide a place for your eyes to rest. Grasses can also stand alone as focal point providing interest for all the senses. Introducing a variety of textures and appearances is a great way to keep gardens looking fresh and can provide the variation needed to bring plantings together.
One of the most versatile and iconic grasses is Calamagrostis x acutiflora 'Karl Foerster,' also known as Foerster's Feather Reed Grass. Foerster grass is a clump-forming, tall grass growing up to six feet tall, while only about two feet wide. Named after the late Karl Foerster who initially introduced this grass in 1939, this grass is a longstanding garden staple, known for its feathery bronze plumes that show up in the early summer and do not self-seed, and beloved for its carefree nature, thriving in a variety of soil conditions in full sun.
Schizachyrium scoparium, or Little Bluestem, is another garden classic that provides wonderful multi-season interest. Little Bluestem, native to North America and known for its namesake blue stem bases, forms a dense mound reaching up to three feet in height and about two feet round, thriving in full sun environments in well-drained soil. These blue stems take on striking shades of red and orange in the fall with showy white plumes that transition into seed heads persisting into the winter, creating interest in the garden and a food source for songbirds.
Providing show-stopping shades of chartreuse, Japanese Forest Grass, Hakonechloa macra, is an excellent low-growing border plant, groundcover, or specimen plant for part to full shade gardens, the solid chartreuse foliage of 'All Gold' and the striking variegated foliage of Golden Japanese Forest Grass is guaranteed to brighten up the darkest of garden spaces. Hakonechloa forms a low growing, gently spreading, arching mound one to two feet tall and thrives in evenly moist, well-drained soils.
Happy Planting!
---