Posted by Aaron Barton on Jul 11th 2021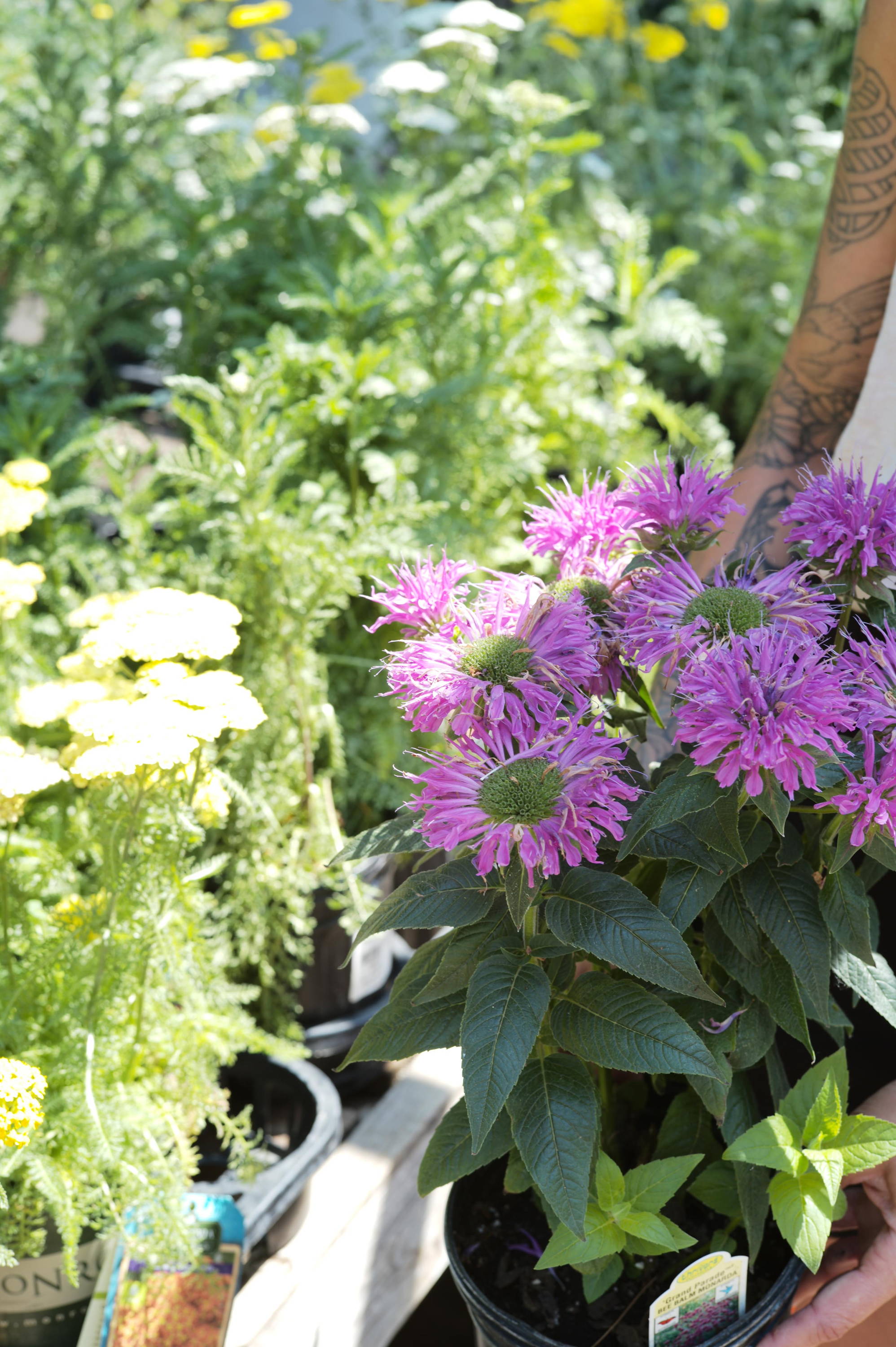 As the intense heat of summer continues, mid and late summer bloomers are flourishing, offering a whole new assortment of bright colors and intoxicating aromas in the garden. Among them, Monarda didyma, (Mo-NARR-duh DID-ee-muh) commonly known as Bee Balm, of the mint family, Lamiaceae, is an animal resistant choice that provides not only bright, beautiful color in the garden, but also incredible smell both from their leaves and flowers.
Native to Eastern North America and ranging in height from 12 to 48 inches depending on variety, Monarda offer an excellent variety of colors and sizes that make them a great choice for mixed border plantings, woodland gardens, cutting gardens, or as a showstopping area of color for pollinators as a mass planting. Monarda flowers span a range of pinks, reds, and purples, including the lovely mauve flowers of the compact 'Grand Mum' variety, light purple flowers of the compact 'Grand Marshall,' lavender flowers of 'Grand Parade,' the bright raspberry blooms of 'Raspberry Wine,' and the large red flowers of 'Jacob Kline.'
Flowering late spring through late summer, Monarda blooms stand atop square stems and consist of unique arching tubular petals which radiate from the center of the flower head outward concentrically, above specialized showy leaves, called bracts. As their name suggests, Bee Balm flowers are a favorite of bees, among many other pollinators, especially hummingbirds and butterflies which prefer their long, tubular flower structure. After flowering, bee balm will self-seed in the garden, spreading nearby while also providing a great fall food source for local songbirds. Monarda prefer to be planted in areas of part to full sun, preferring rich moist soil yet tolerating a variety of soil conditions.
Happy Planting!
---