Posted by Hannah Brand on Dec 13th 2022
Hey Plant Friends!
This week we are talking about Hoya fungii x pubicalyx. This hoya is a cross between H. fungii and H. pubicalyx. Hoya are a species of flowering plant in the dogbane or Apocynaceae plant family along with milkweed, adenium, stapelia, and many more. Most hoyas are native to several countries in Asia and a vast variety of species can also be found in Australia. Hoya are some of our favorite plants as each species is extremely unique in appearance and has incredible, wax-like blooms. The blooms on this hoya are huge and boast a rich purple color and lovely fragrance while the leaves have splashy variegation and semi-prominent veins.
Let's talk about care. Hoya plants are easy to care for and H. fungii x publicalyx is no exception. Make sure to provide high light in the morning and indirect light in the afternoon. Water when the soil is mostly dry, then give a good soak. Because the leaves of this hoya are semi-succulent, it can withstand some drought. Never allow to sit in overly saturated soil or standing water as this will lead to root rot. Plant in a loose and chunky arid mix like the Sol Soils Houseplant Mix. This mix allows the water to soak into the media while any excess water drains away. Use a trellis to encourage climbing. Keep an eye out for common pests such as mealy bugs and spider mites. Check for pests weekly when watering and keep a bottle of Bonide's Insecticidal Soap on hand for easy treatment. To encourage blooms, fertilize regularly during the growing season with Schultz All Purpose Liquid Plant Food.
Hoya Fungii x Pubicalyx is available at Tonkadale in 6" pots. If you have additional questions feel free to reach out by phone, Instagram, or email us at hello@tonkadale.com.
Happy Planting!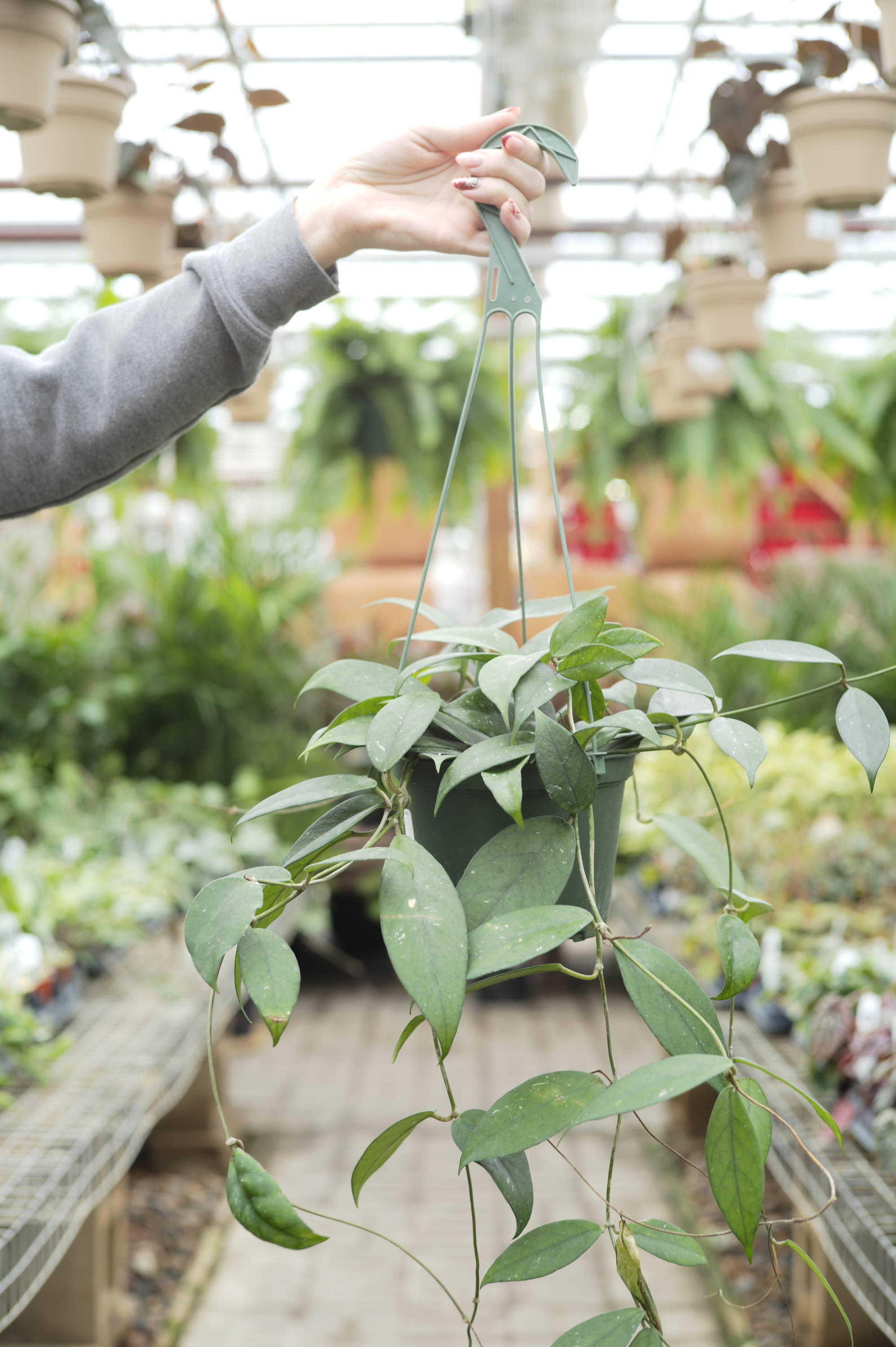 ---