Posted by Aaron Barton on Jul 27th 2021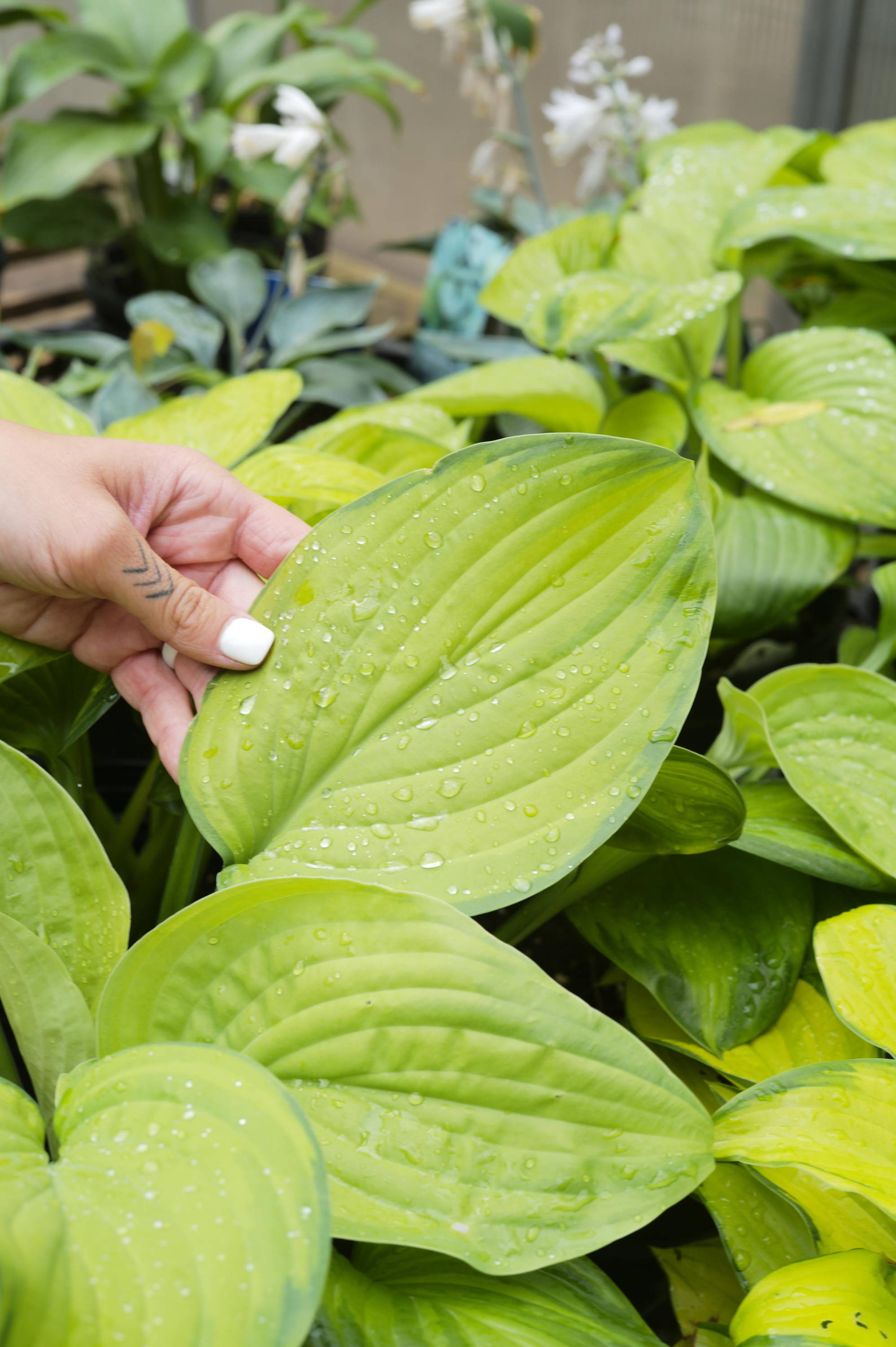 A longstanding and familiar favorite, Hosta (HOSS-tuh), plantain lily or funkia, of the family Asaparagaceae and are native to China, Japan, Korea, and Russia. With over 6,000 named varieties in cultivation, Hosta are excellent low-maintenance, reliable growers, thriving in partial to full-shade gardens. They prefer slightly acidic, well-drained, rich soil yet tolerate a range of soil conditions. Hosta are great for foliage interest in the garden, while also offering some late-season blooms with upright spears rising above the foliage, featuring nodding flowers up to two inches long, usually in shades of purple or white.
The Hosta genera is vast and diverse and is known for their signature heart-shaped leaves that range in sizes from under six inches to just over six feet. Leaf shape is varied with both wide and narrow-leaved varieties with and without corrugation. Leaf coloration spans a range of blues, greens, and yellows. Leaf texture can be waxy, smooth, or powdery in appearance. Plantain lily ranges in size from under six inches tall, with mini varieties such as 'Blue Mouse Ears' with its compact, miniature blue leaves, to smaller varieties of around 18-24" in height, to large and giant varieties that can grow up to four feet tall and six feet wide.
Some of our favorite smaller varieties include 'Francee' which grows around 14" in height and has waxy, deep green leaves and a white leaf margin, 'Abiqua Drinking Gourd,' grows about 24" round with cupped, heavily corrugated deep blue-green leaves. 'Guacamole' Hosta, grows to about 18" in height and 24" wide with stunning chartreuse leaves and blue-green leaf margins.
Larger Hosta varieties include the striking 'Olive Bailey Langdon', growing up to five feet wide and boasting wide, blue green leaves with light green margins, as well as the massively-wide, corrugated powdery blue leaves of Hosta 'T-Rex,' growing over six feet wide at maturity.
Happy Planting!
---