Posted by Aaron Barton on Jun 13th 2021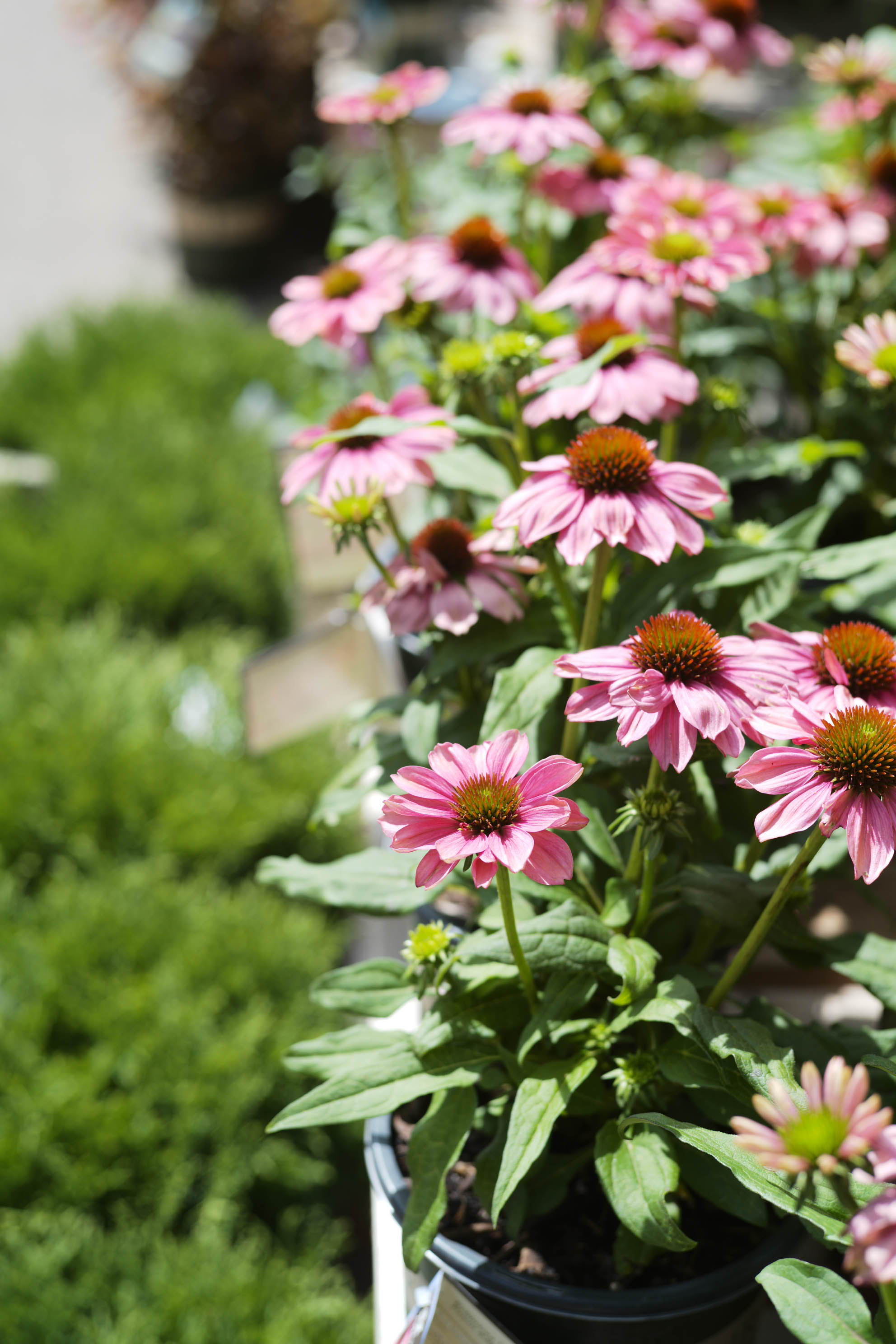 There's nothing quite like the commanding presence of summer perennial blooms, especially the familiar, striking blooms of the coneflower, or Echinacea (eck-in-A-sha), an important perennial native to North America.
Part of the daisy family, Asteraceae, coneflower are an incredibly easy and carefree plant to add bright color to the garden, requiring little additional care once established, as they are native to the Midwest and eastern United States. While the purple coneflower, Echinacea purpurea, is one of the most beloved coneflowers, available in great varieties such as 'Magnus' and 'Ruby Star,' there is a rainbow of color to choose from with Echinacea. Add pops of bright red to the garden with 'Sombrero Salsa Red,' delicate hues of orange with 'Supreme Cantaloupe' or brighter hues of orange with 'Sombrero Adobe Orange,' shades of pink with 'Evolution Colorific' or even bright yellows with 'Kismet Yellow.' No matter the color you have in mind, there's likely a coneflower out there for you.
Echinacea prefer to be planted in well-draining, dry to moderately moist soil in areas of full sun, requiring little water once established in the garden. Coneflower range in size from roughly 18 to 48 inches tall and one to three feet wide, depending on the variety, and will bloom beginning in late spring through late summer, often into early fall. Spent blooms may be deadheaded to encourage reblooming, however many modern varieties will continue to bloom without any additional care.
As their name implies, coneflowers will bloom from the outside inward, transforming the flower into a cone-like shape as the flower blooms concentrically. These flowers are a wonderful treat for pollinators like bees and butterflies, and if left to self-seed, not only can provide great fall interest, but also may serve as a great food source for songbirds in the fall.
Happy Planting!
---