Container Design at Tonkadale
Tonkadale is a destination for container garden design and inspiration. Our talented design team creates beautiful combinations of plants, flowers, and seasonal elements to enjoy in your containers all year long.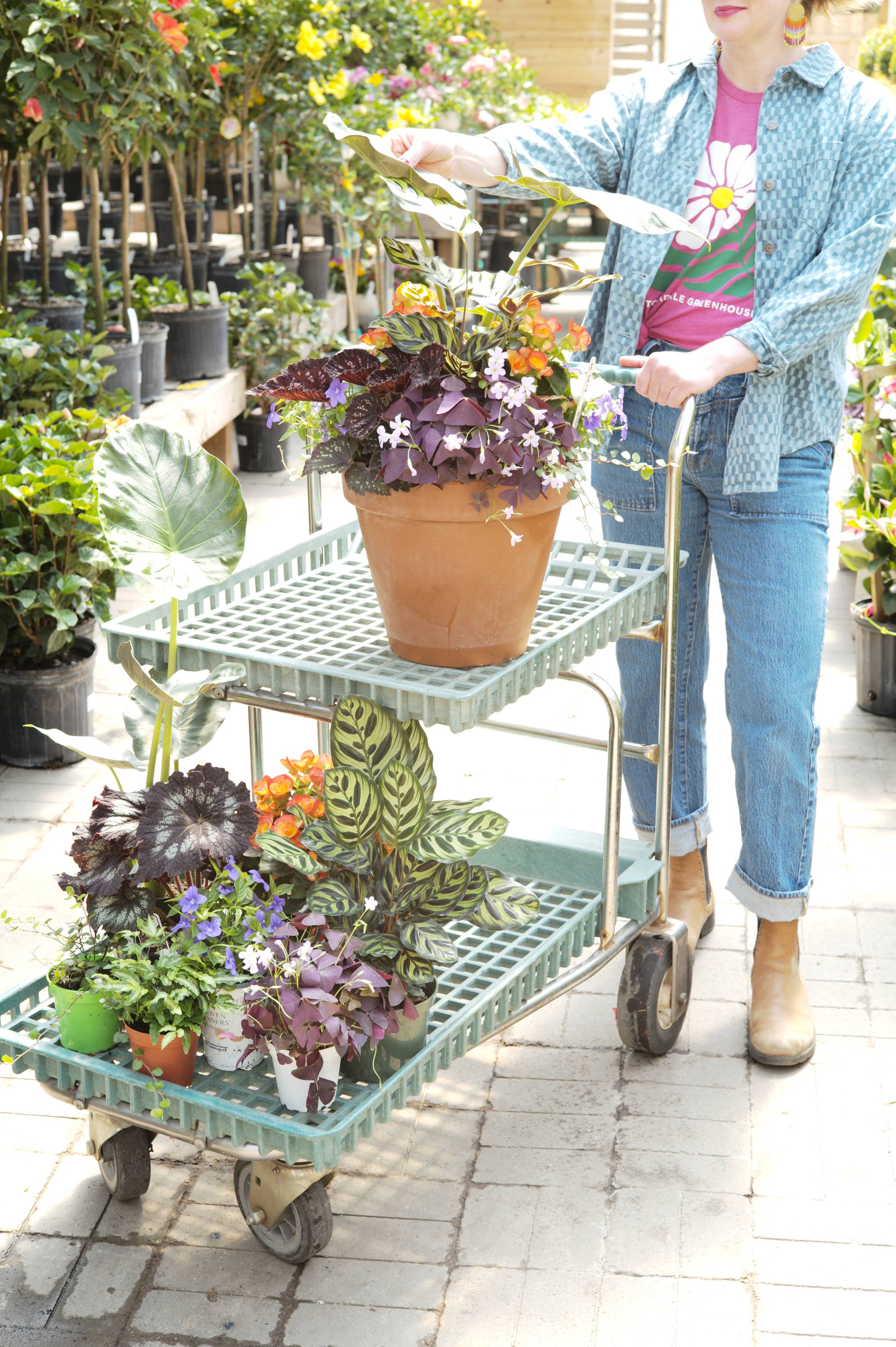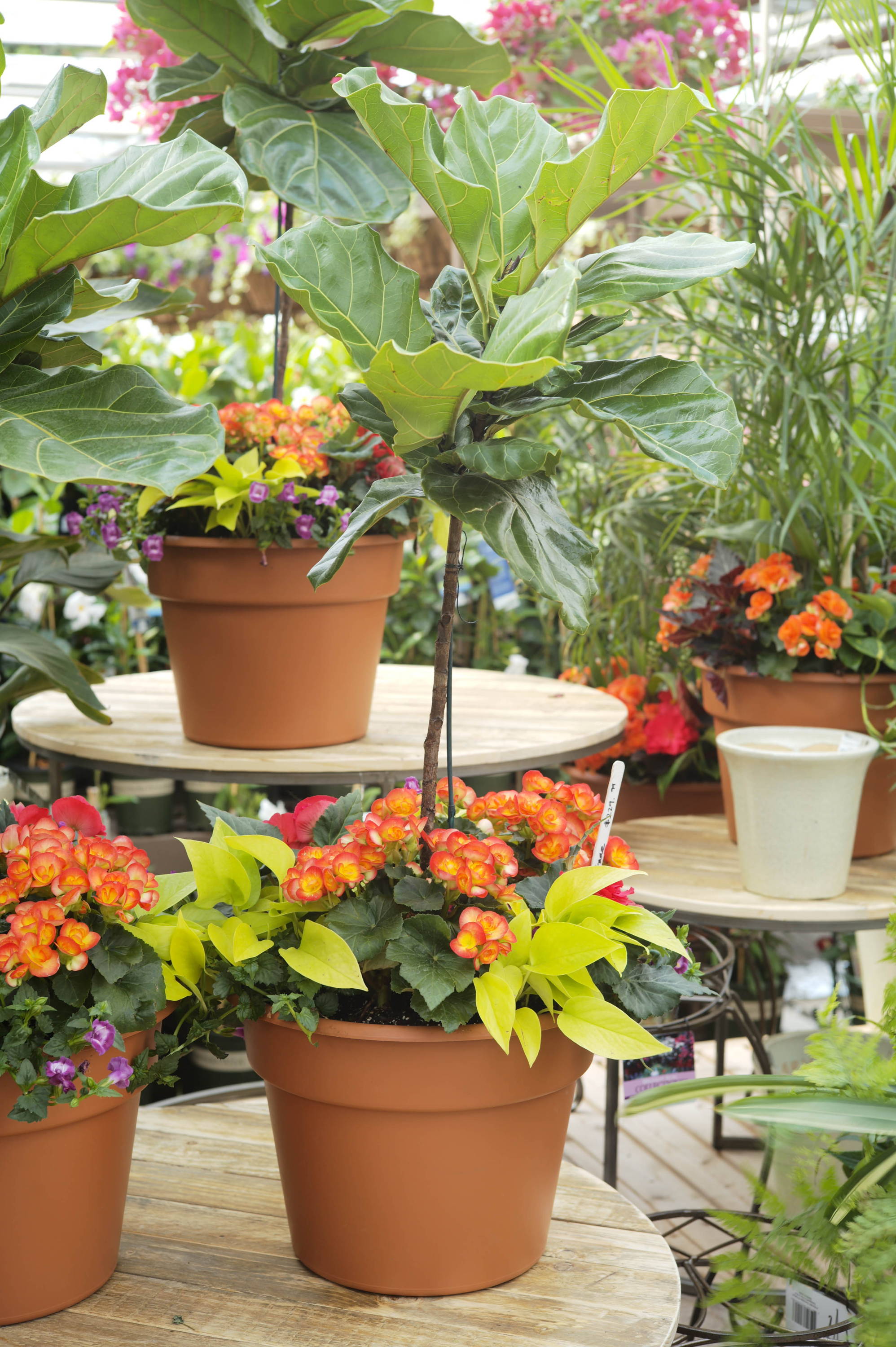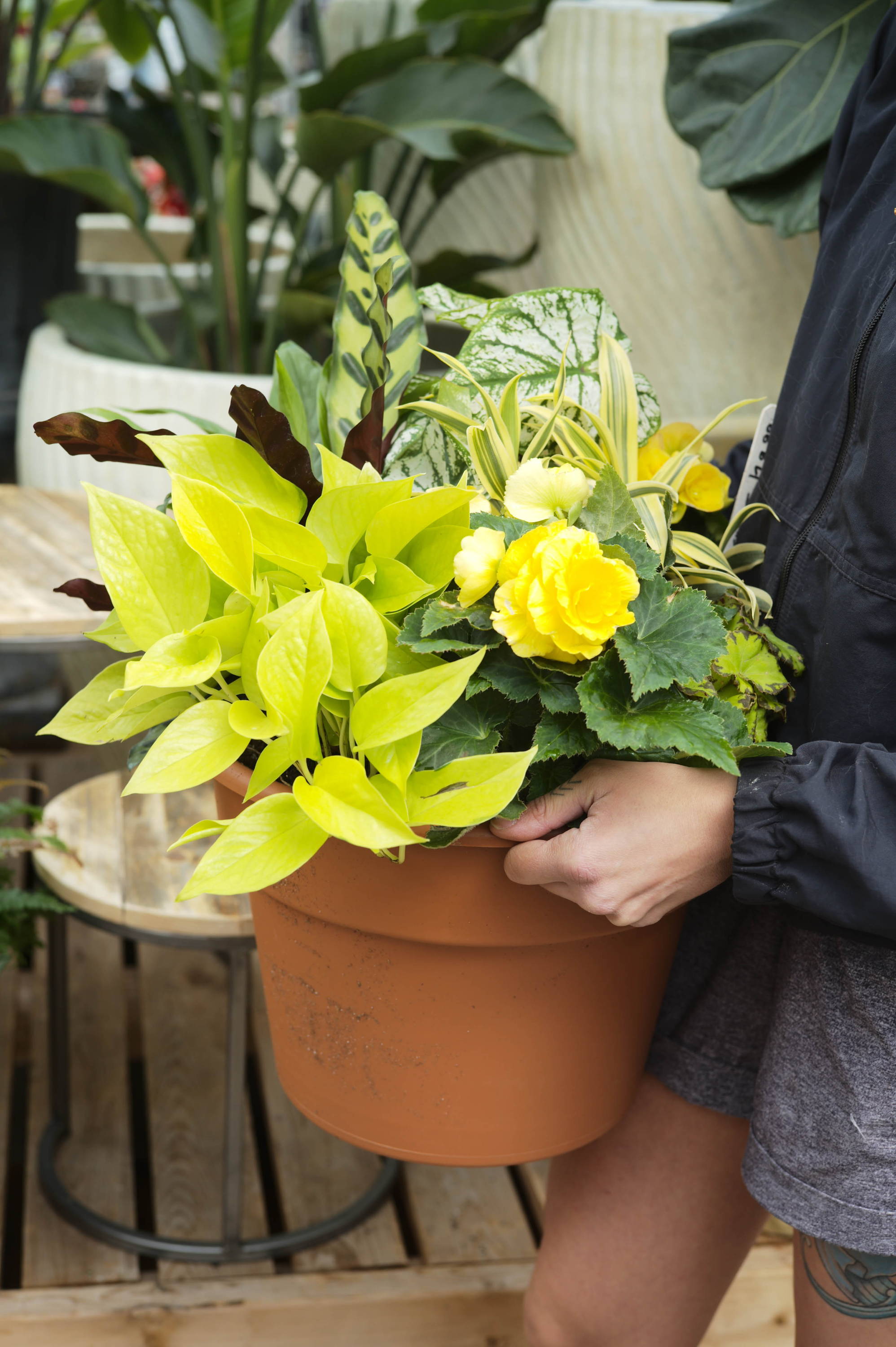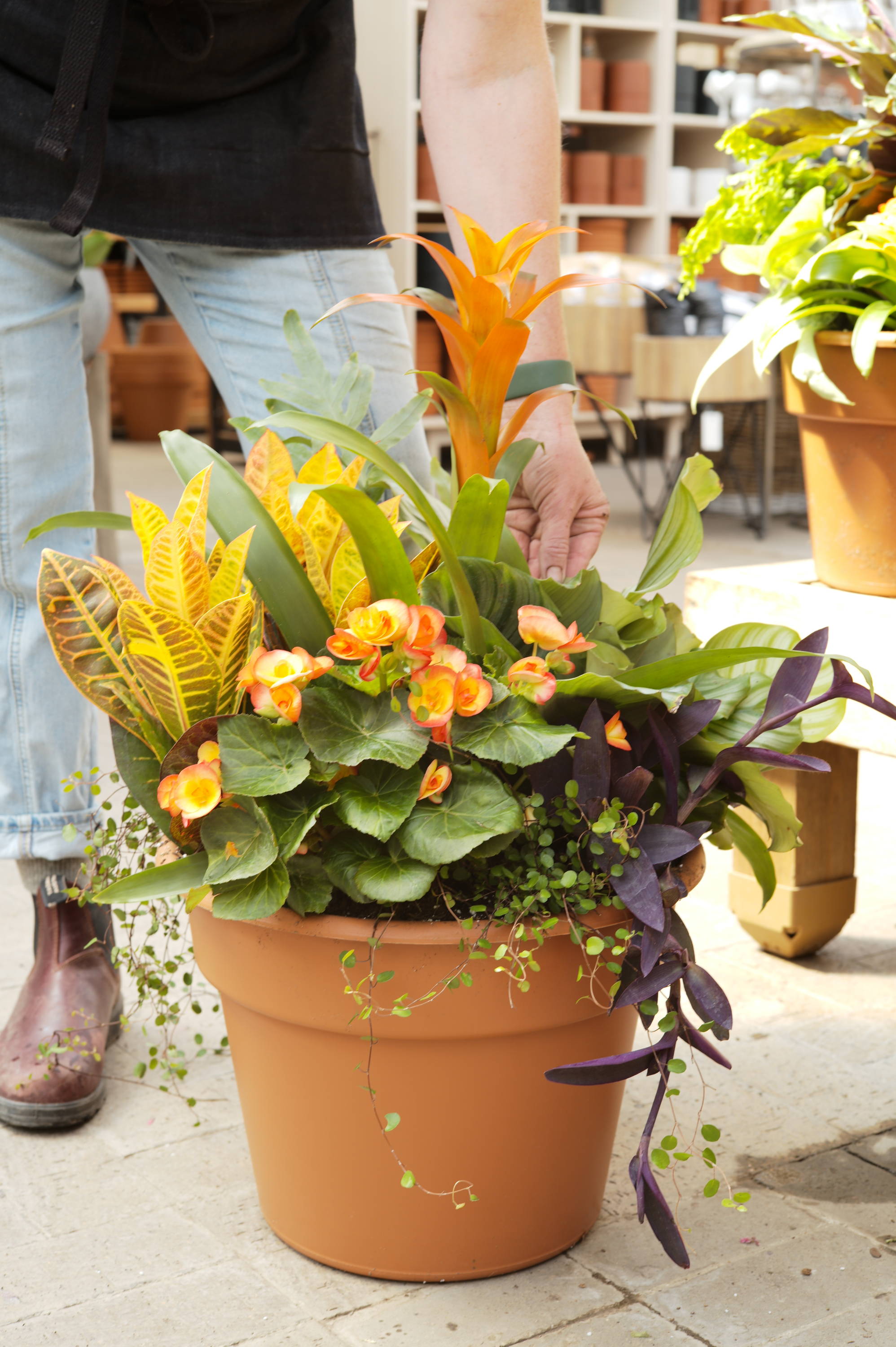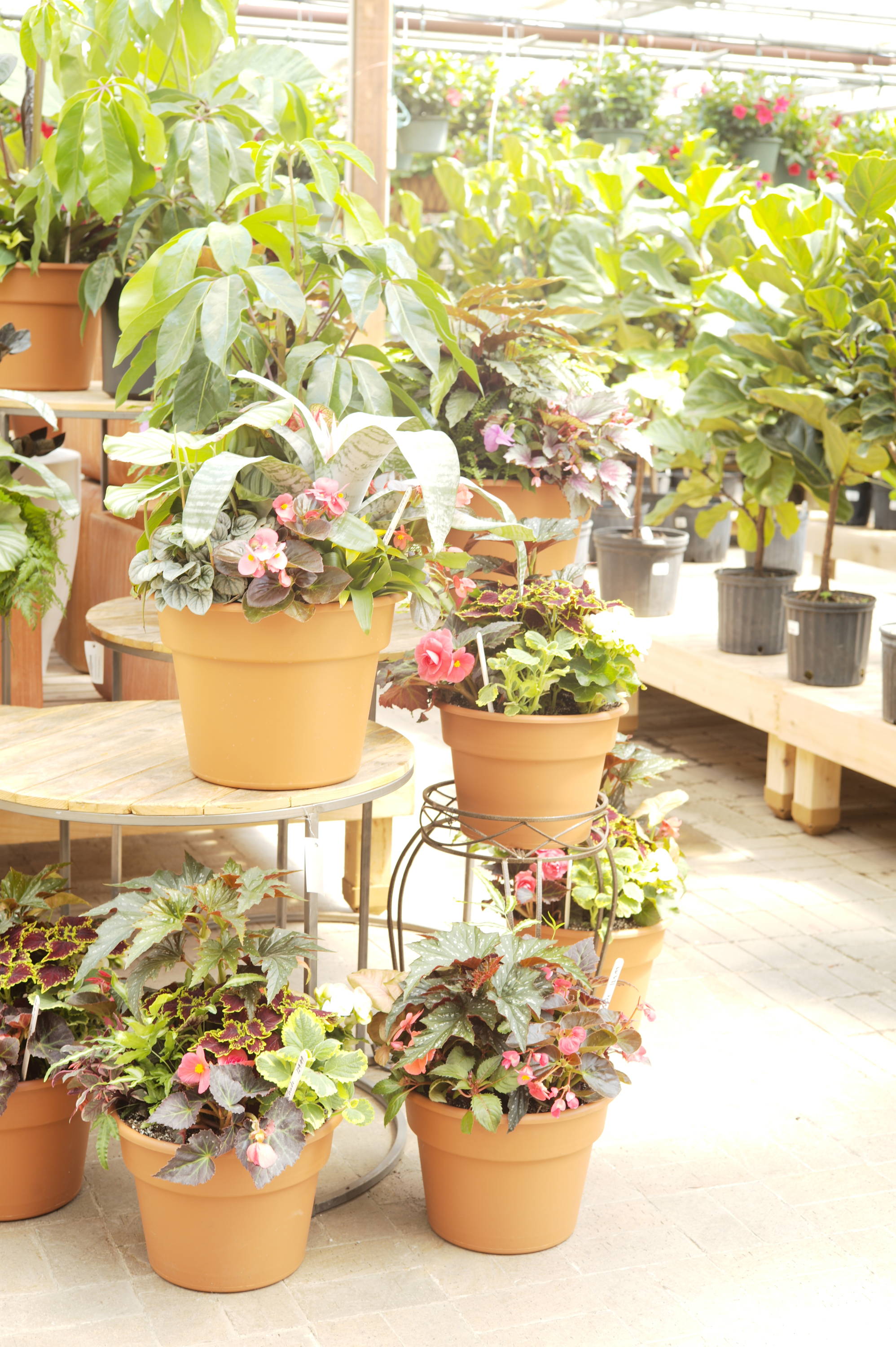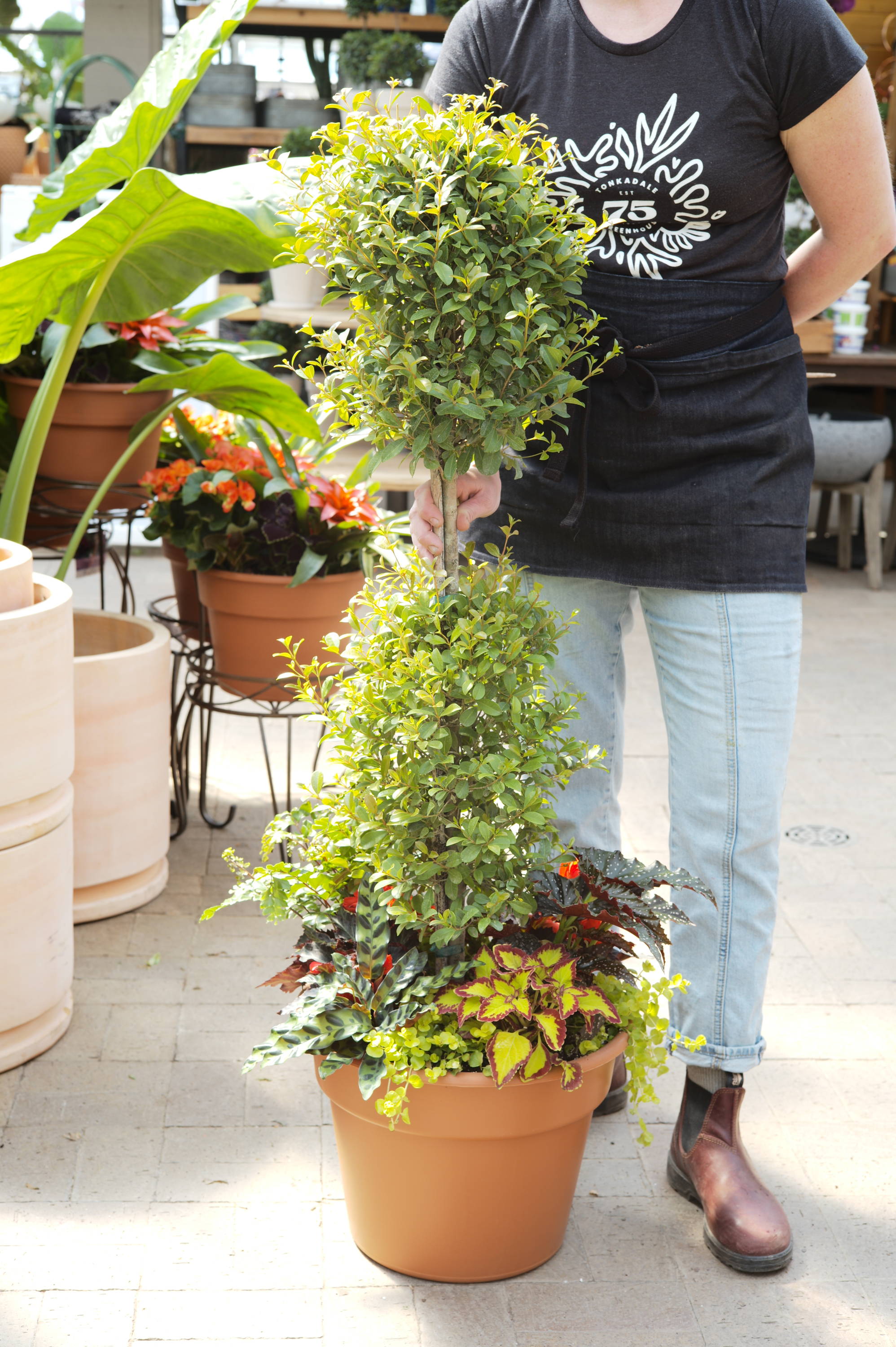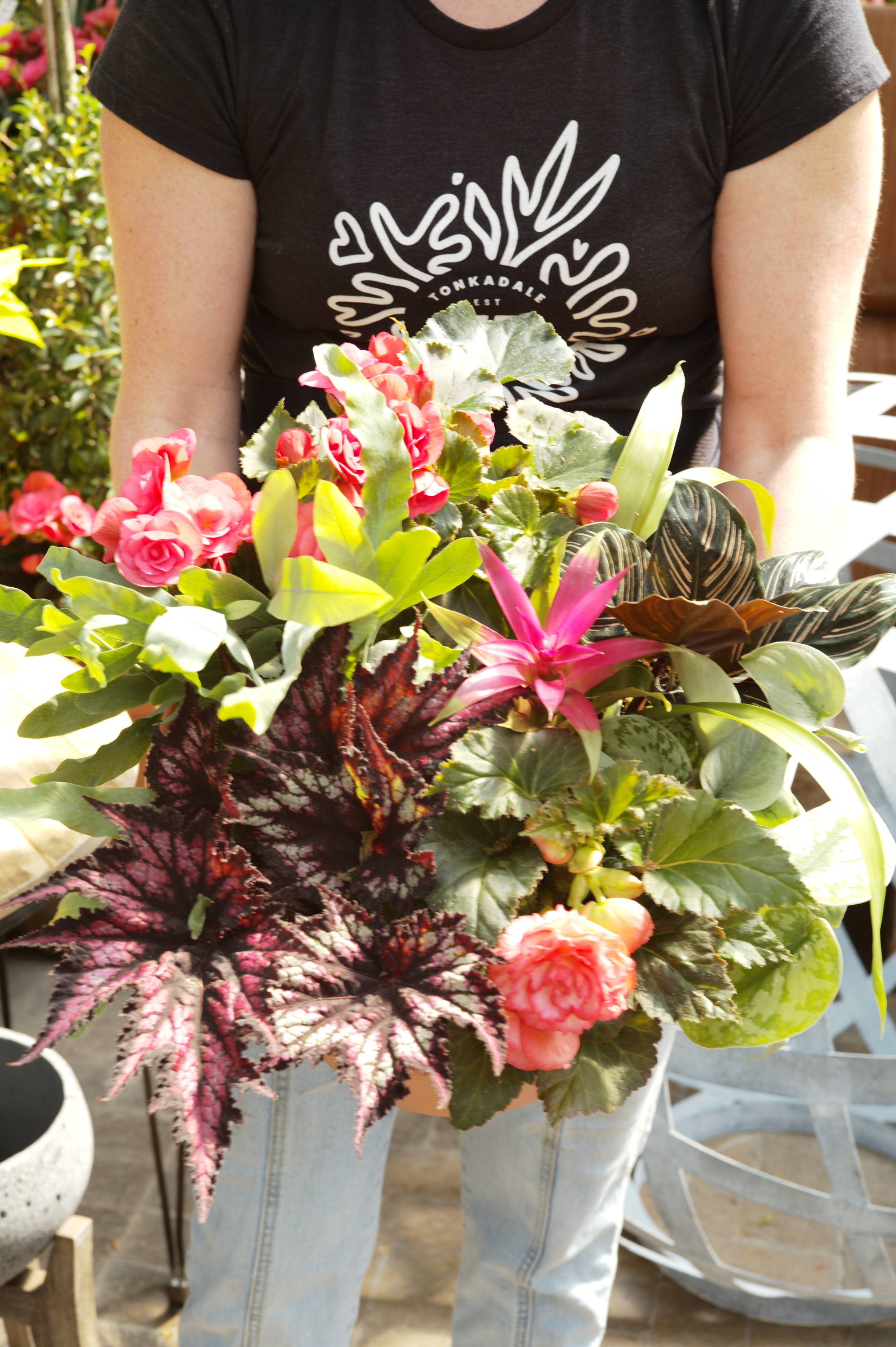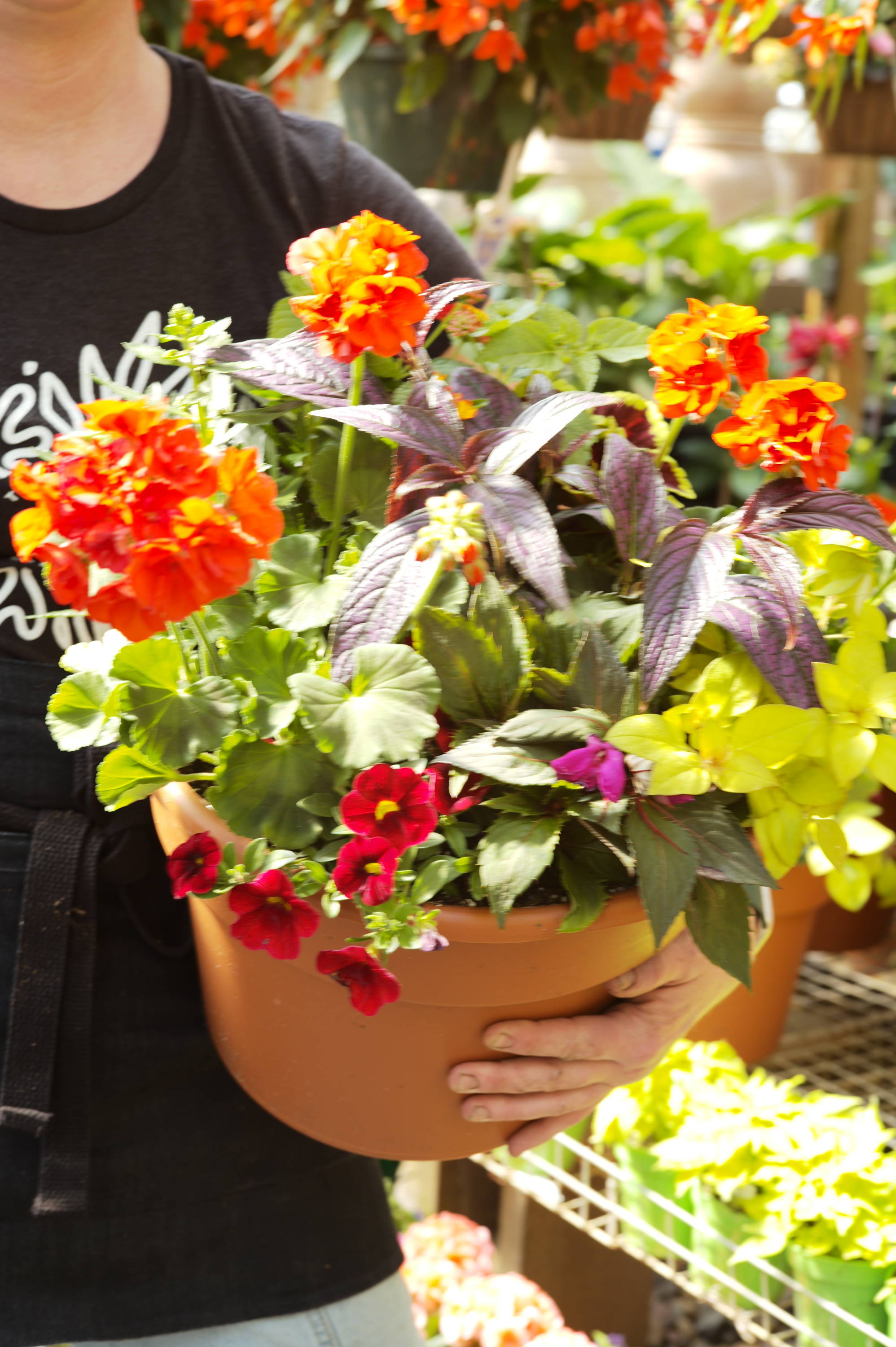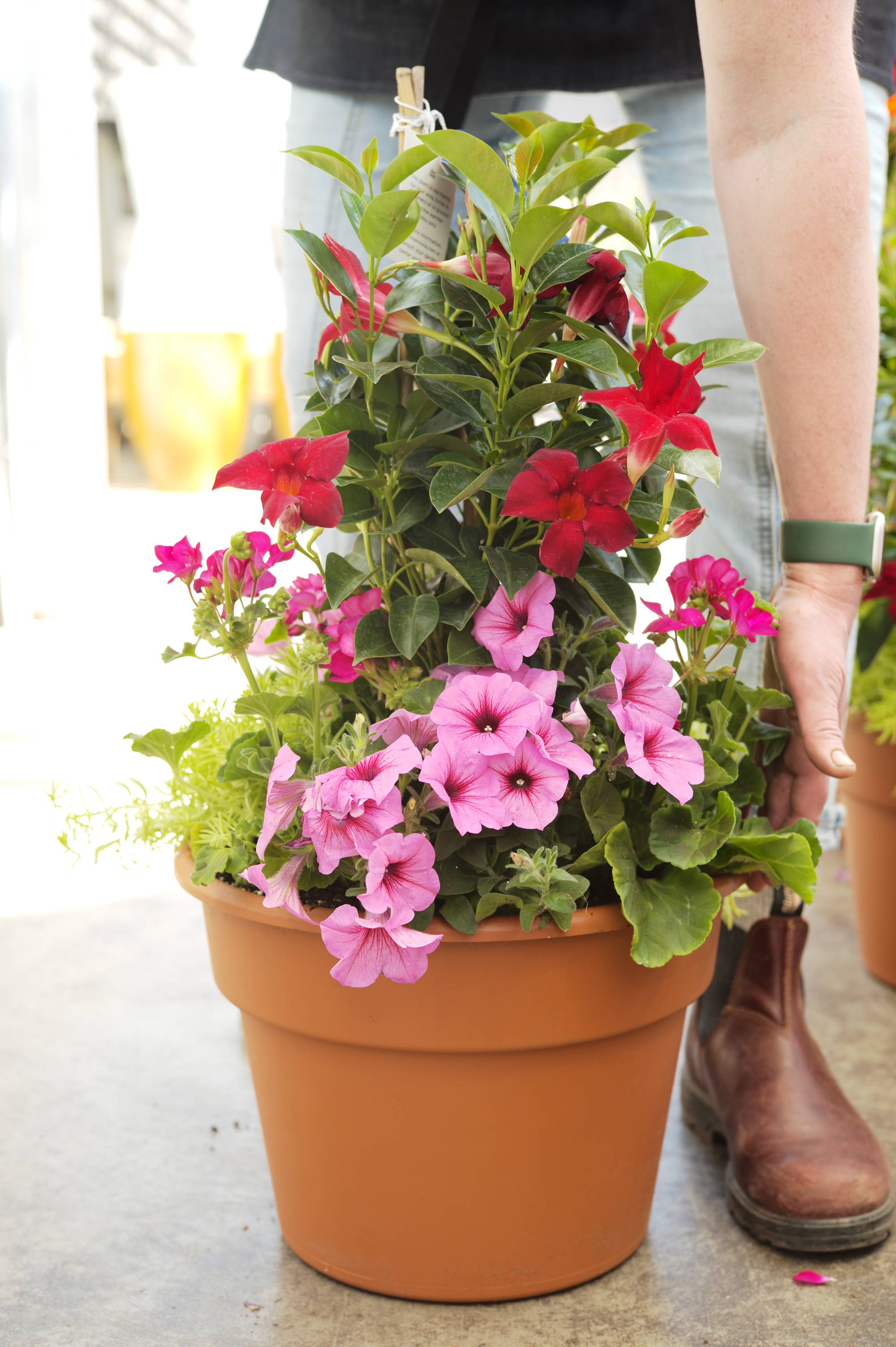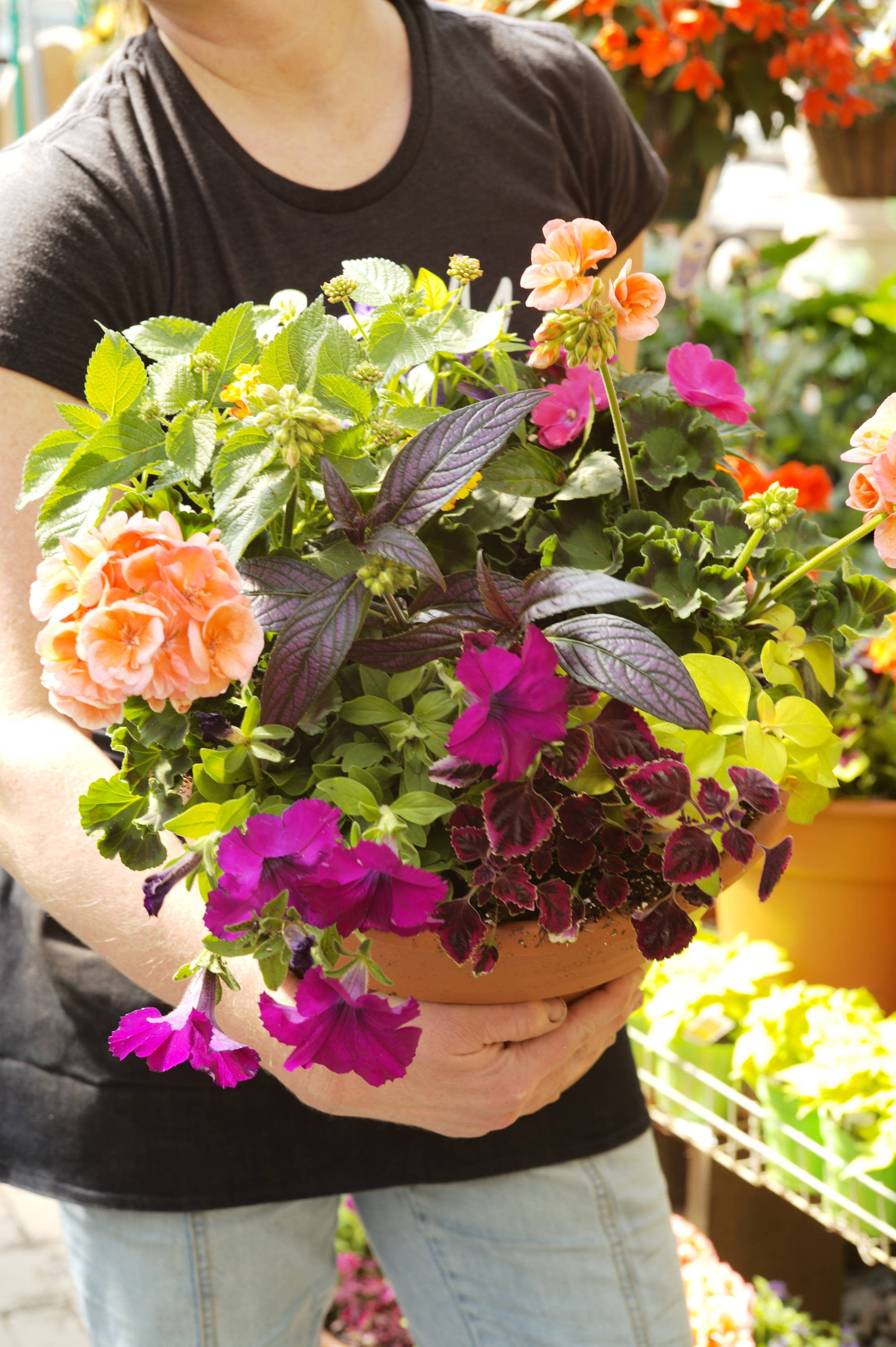 Each season at Tonkadale, we present thousands of container gardens planted by our talented design team. We like to plant in drop-in containers or liners so you can simply place your newly purchased combo planters into your decorative pots at home. Sizes available are 10"-16" diameter. If you need something larger, stop by the design desk to place a custom order. In the spring, summer, and fall you combo pots are available for both sun and shade locations. In the winter, our specialty is evergreen pots for any location. Take a few minutes to check out these helpful resources.
Check out these container garden recipes for sun and shade!
Learn how to use indoor plants in your summer containers!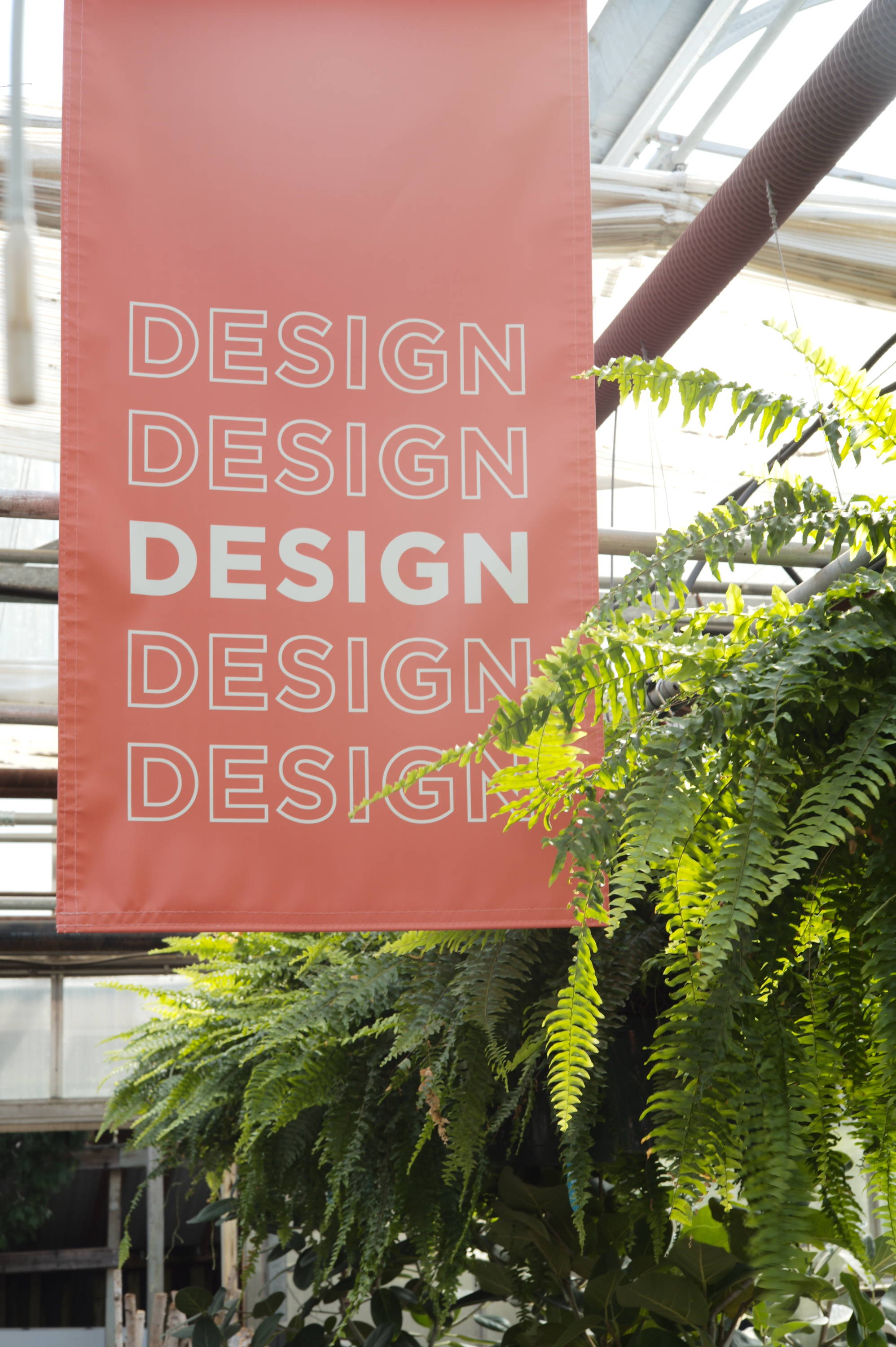 Let us do the work! Our design team offers container garden design services for all seasons.
An in-store meet and greet is easiest to understand the scope of your project. Our design staff is always available to take your order.
Step 2: Place your order.
This process includes a quick consult on colors, light requirements, size, plant preferences, and price point.
Step 3: Did you bring your own pots?
If you plan to bring in your own pots fo us to plant, please bring them empty and free of debris. We do charge a dump fee if they show up full of soil.
Do you need a drop-in pot? Drop-in containers slip into your decorative container and are an easy way to change out your pots seasonally.
Maybe it's time for a whole new look? We have a beautiful selection of decorative containers for you to choose from in the greenhouse!
Step 4: Do you have an estimated due date?
Spring is a busy time in the greenhouse! Plan your order with us in advance to avoid extended wait time.
Step 5: Sit back and relax. We got this!
When your pots are complete, we'll give you a call to pick up or coordinate delivery.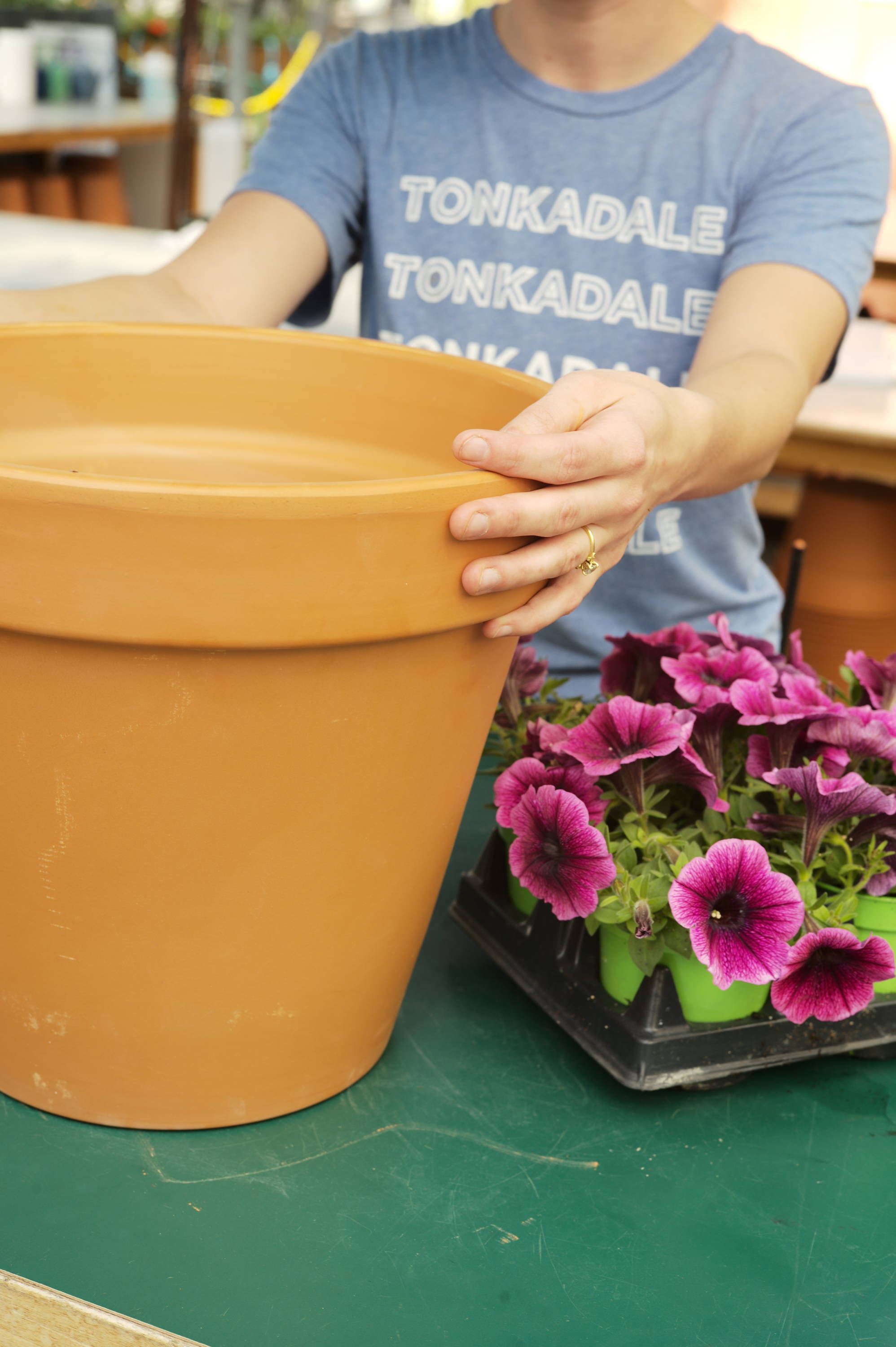 The greenhouse crew is always ready and willing to take on your repotting project. If you purchase a plant in store, we can usually do a repot while you shop. We can also repot your more mature plant friends that you may already have growing at home. Please make sure to only bring in pest and disease-free specimens. Give a few extra days for larger plants, divisions, or plants that need a little extra care. Fees vary depending on the size of the plant and the pot. In the case of cold weather, make sure to wrap plants to protect them from the elements when you drop-off at the greenhouse.
to celebrate the life of a loved one
A potted arrangement of green plants, flowering plants, or even mix of annuals and perennials is a wonderful way to honor the passing of a friend or loved one. These types of arrangements can be enjoyed by the family of the departed much longer than cut flowers. Perennial plants can be enjoyed for years to come. And yes, we can deliver to the location of a funeral or a memorial service in the metro area.
Our design staff is eager to help you create the container garden of your dreams. Contact us with questions or to get your custom order started!