Posted by Jessie Jacobson on Apr 16th 2021
If you visit Tonkadale on the regular, you will notice that things change quickly. This couldn't be more true as we move closer to May – the main event. Minnesota gardeners want big color and they want it now. We live for summer. We live for life by the lake or the pool. And nothing says summer louder than large tropical plants.
The varieties we are going to cover today are easy care top performers that play well with others. Feature them as stand out plants in containers or mix and match with your favorite annuals and foliage. Water well and fertilize often with an acid-based fertilizer such as Miracle Grow's Mir-Acid.
View all of our in-coming tropical plants here.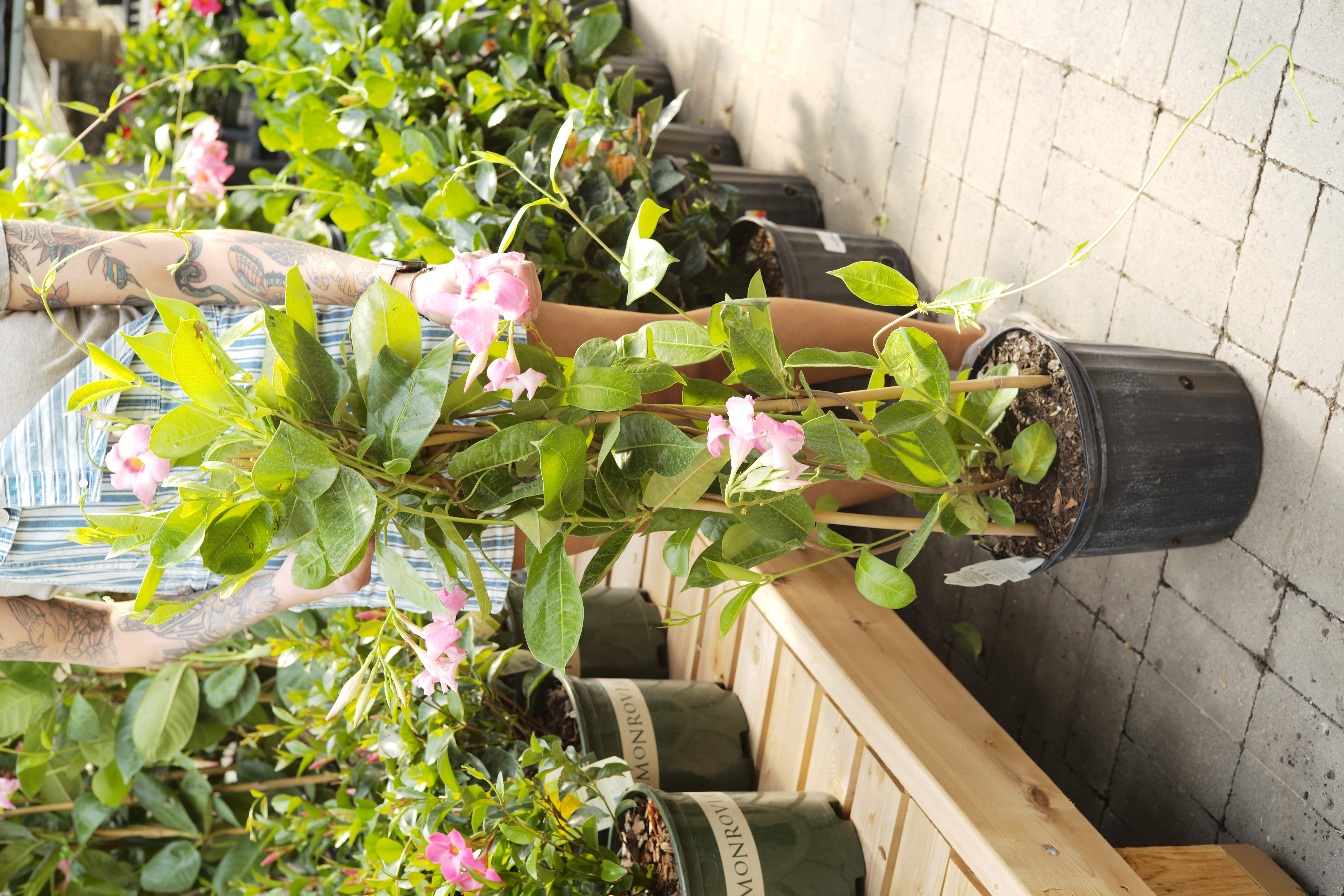 A showy and vigorous vine with prolific flowers that are larger and vibrant color. Our go to for full sun containers. Mandevilla can climb or trail. Pair with petunias and potato vine for a no fail hot sun recipe. Tolerates windy conditions. Blooms all summer long. Color include red, white, and pink.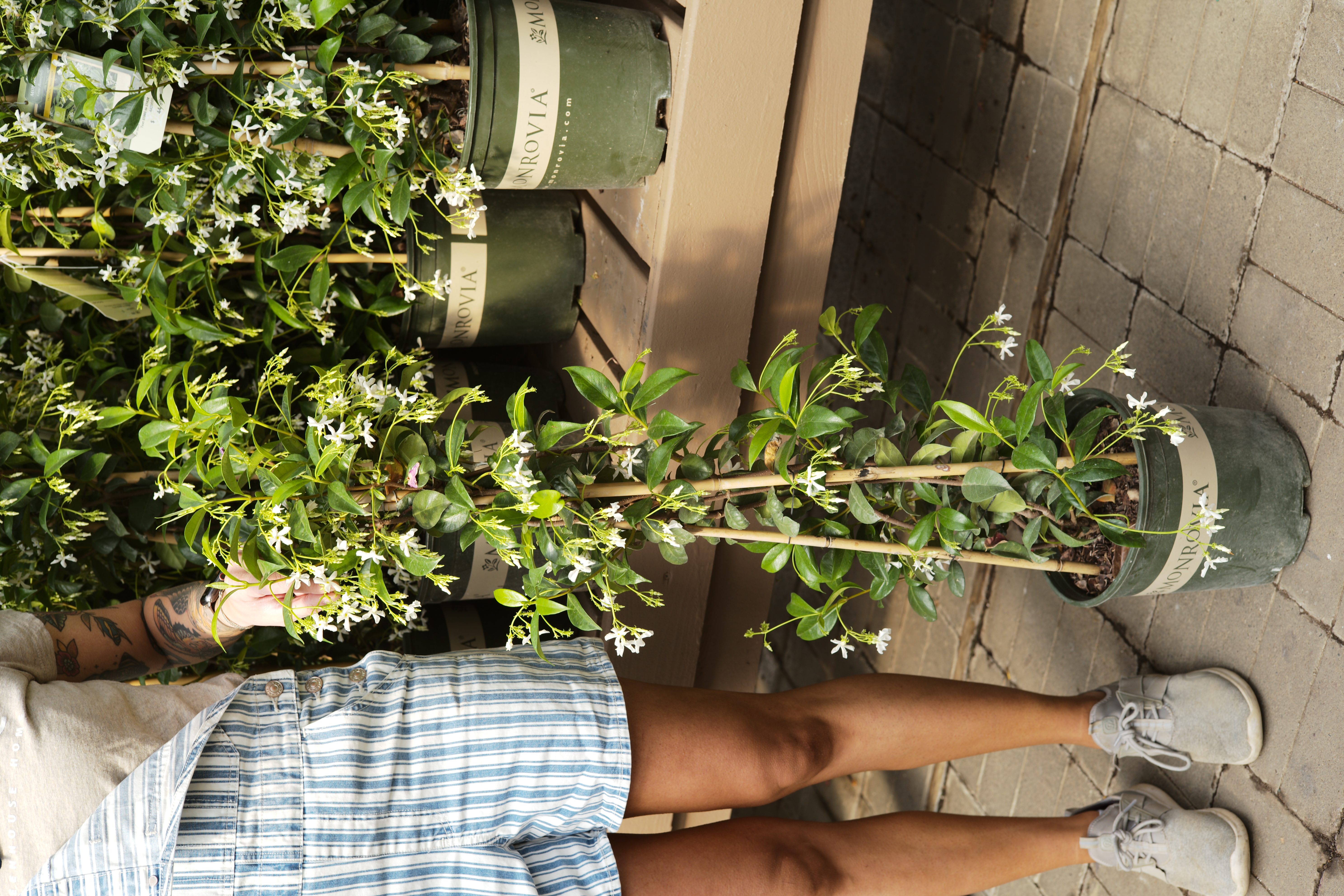 A beautiful flowering vine prized for its very fragrant, star-shaped, white flowers. Plant on a sunny porch or patio so you can enjoy its romantic fragrance. Under plant with Sunpatiens and asparagus fern for a dreamy, flowy look.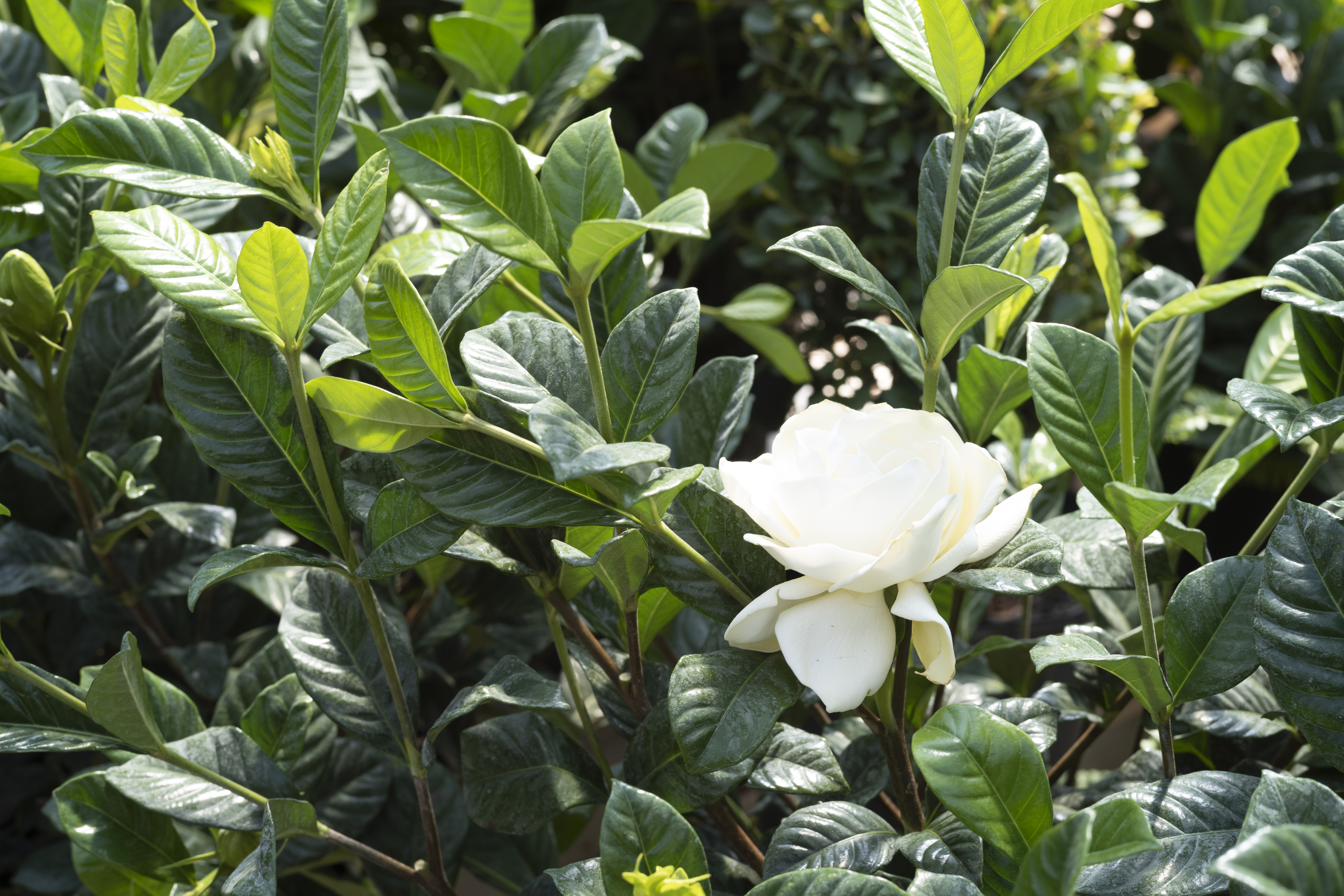 Glossy green foliage and large white double blooms add grace and luxury to any entry. Flowers emit illustrious fragrance that emotes feelings of nobility. Plant as a stand-alone tree or shrub in an elegant urn or antique cement pot. Pair with variegated ivy and Euphorbia Diamond Frost for an elegant and regal feel.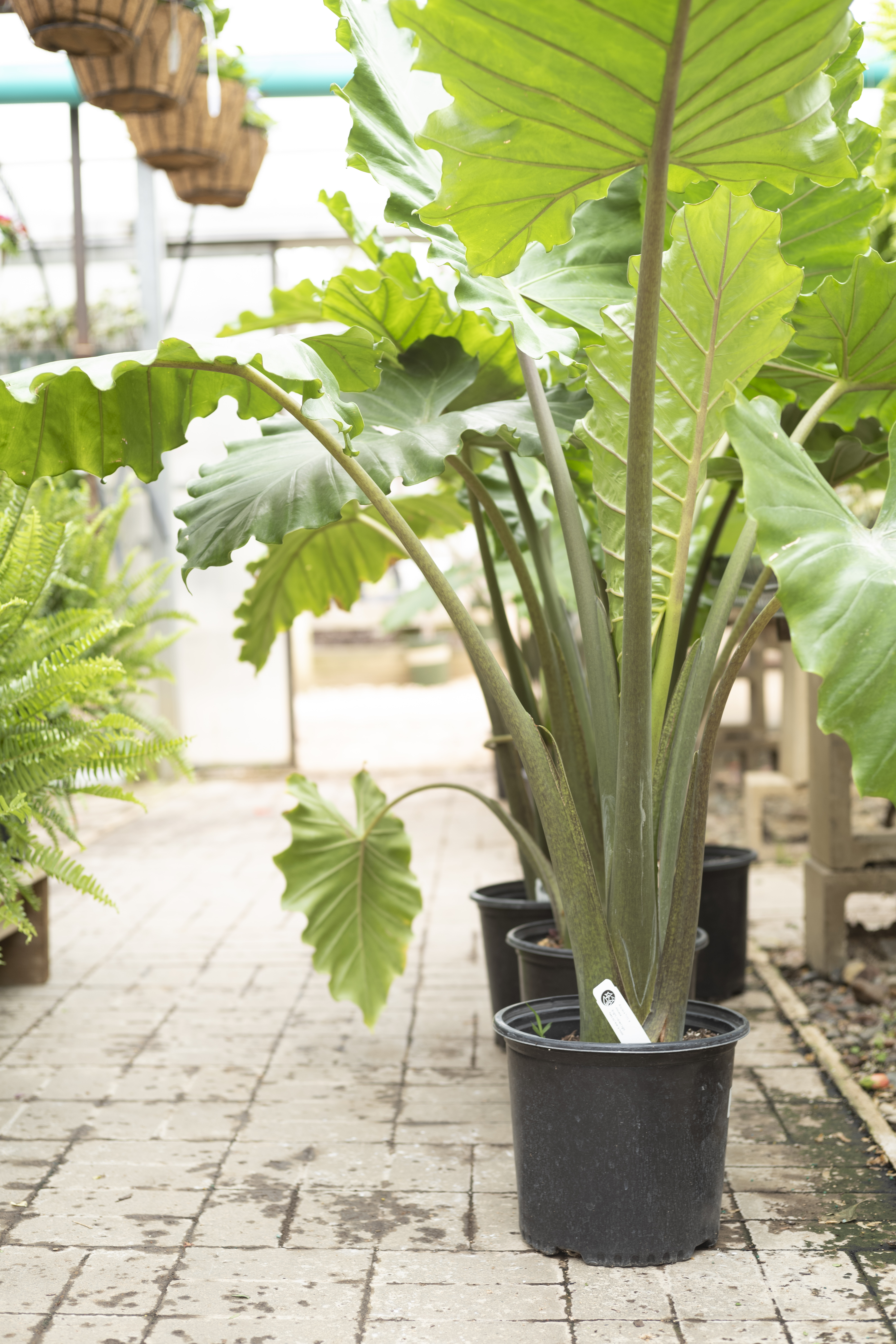 Large leaves with a prominent midribs and veins make a statement in any foliage first container. Loves water. Sun tolerance varies by variety. The larger and thicker the leaves, the more sun they can tolerate. Plant shade loving Alocasia varieties such as Frydek with ferns and rex begonias for a prehistoric look. Go big or go home with the sun lovers and plant with coleus and mandevilla for traffic stopping color and texture.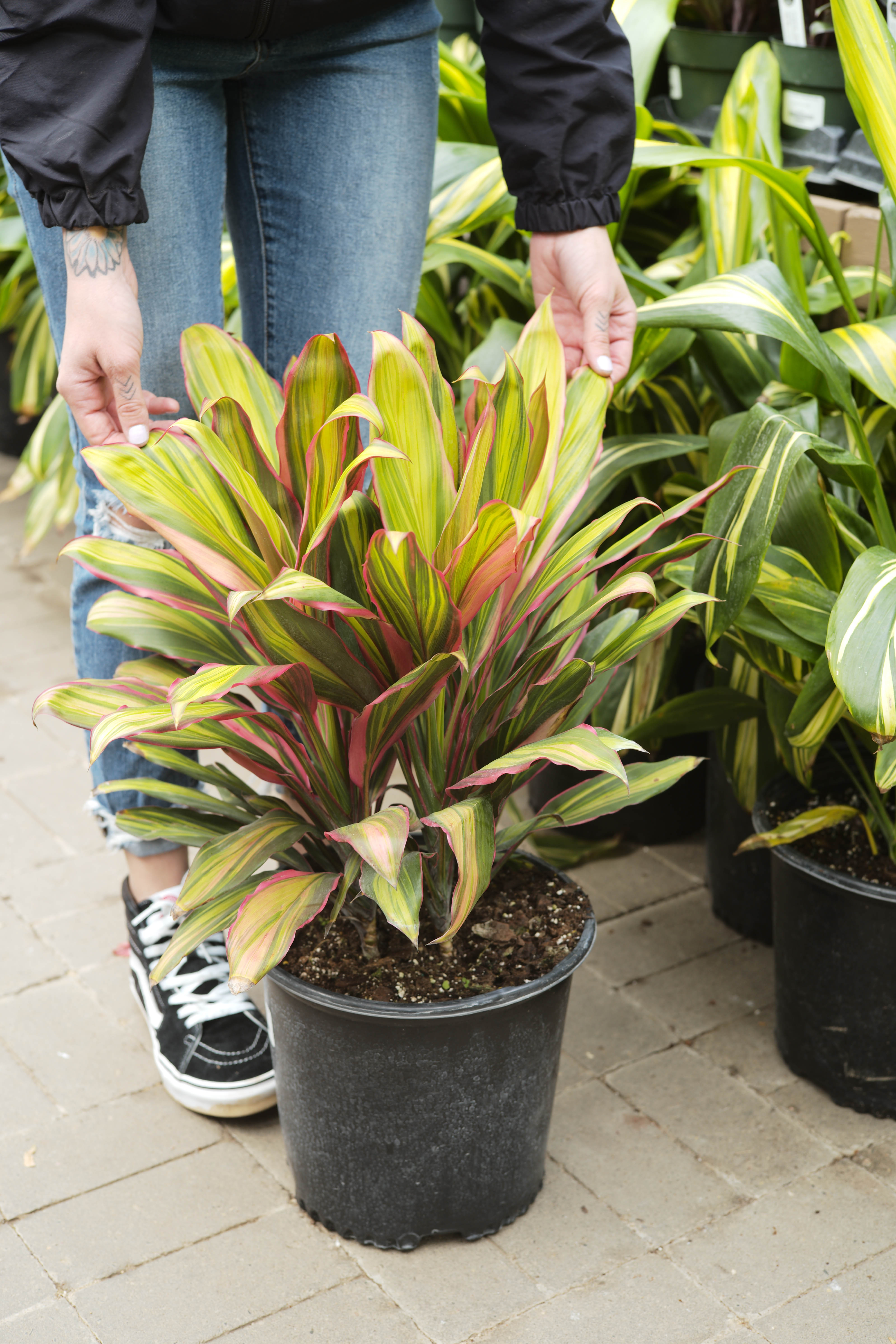 Specifically, Cordyline fruticosa loved for its wide leaves and stripy foliage ranging in color from pinks to lime greens to yellows and white. This summer lover pairs well with sun or shade annuals. Hot pink varieties do best in the sun. Save lighter green varieties for the shade. Plant with Big begonias and lemon coral sedum for a part-sun stunner!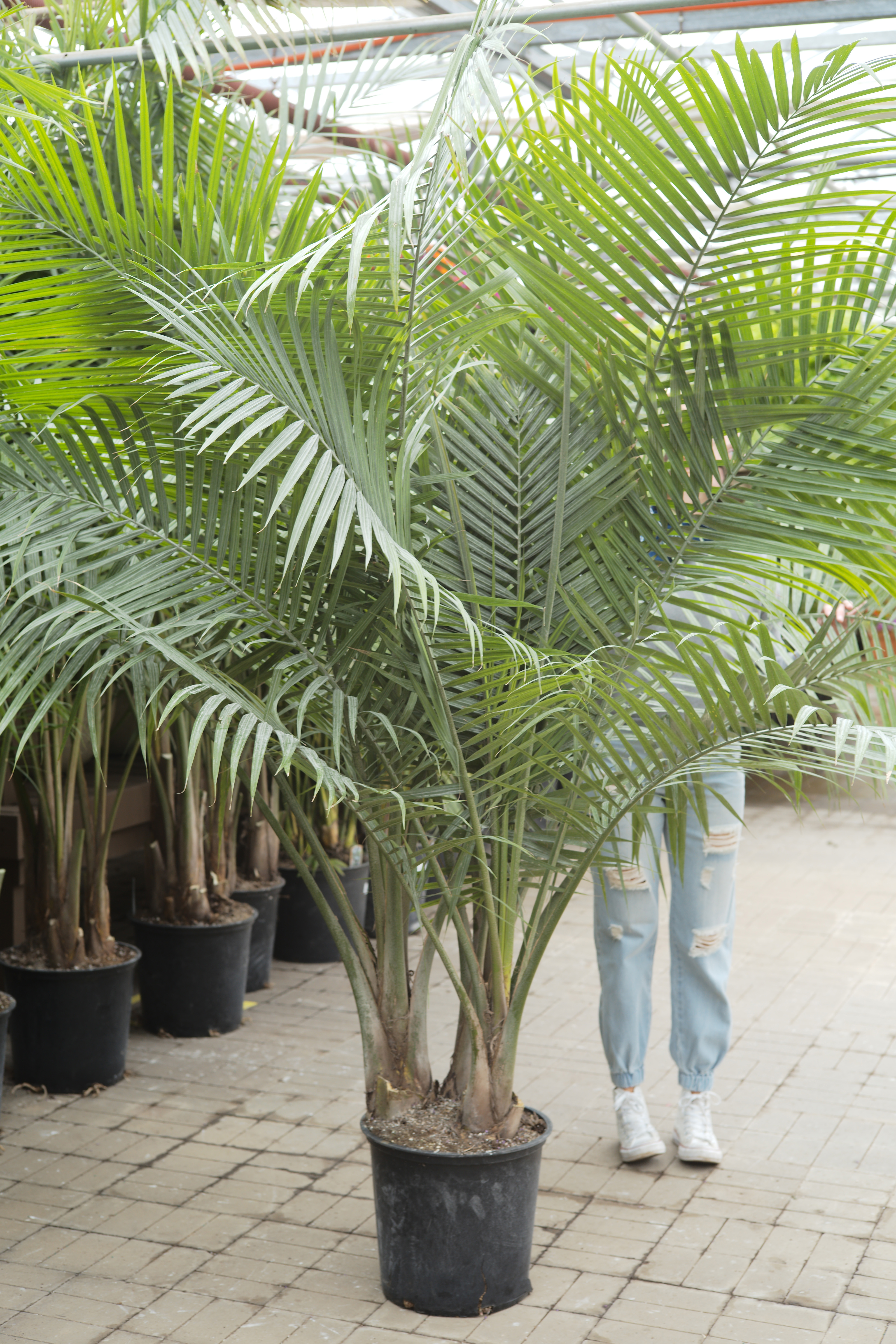 The most common, but adaptable palm on the planet. These frondy fellas can tolerate sun if tempered, high wind and even shady conditions. Stand alones on the terrace or plant with the big bold color of I'conia Begonias and Bandana Lantana for lakeside lookers.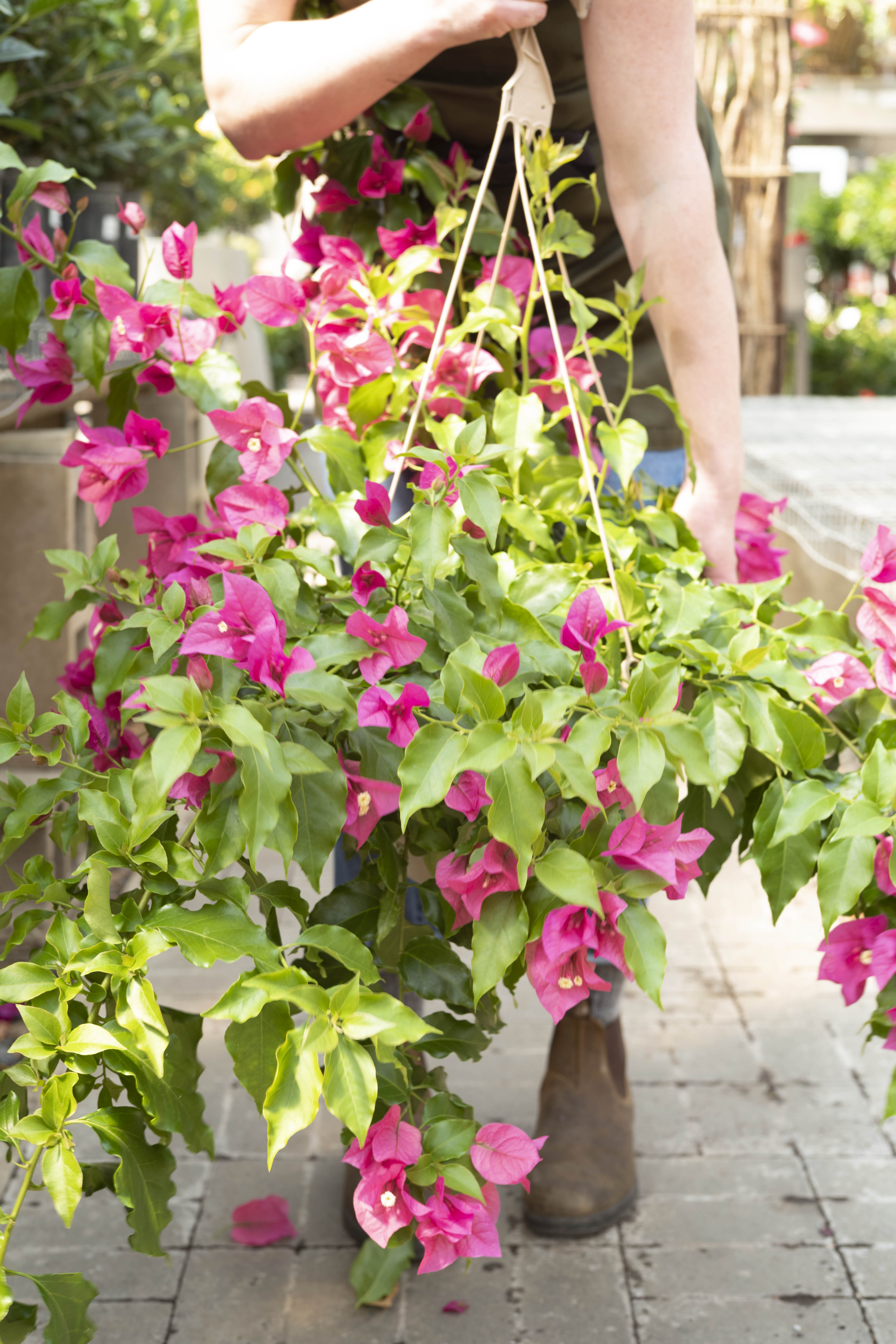 Lovers of the hot, hot heat. Handle with care if cool spring temperatures return. Papery flowers feather spiky stems. Train them to climb or let them dangle. Best when featured on their own as they are a bit diva-ish. Also available in tree form. Under plant with Purple Ray Petunias and dark green foliage for a monochromatic look.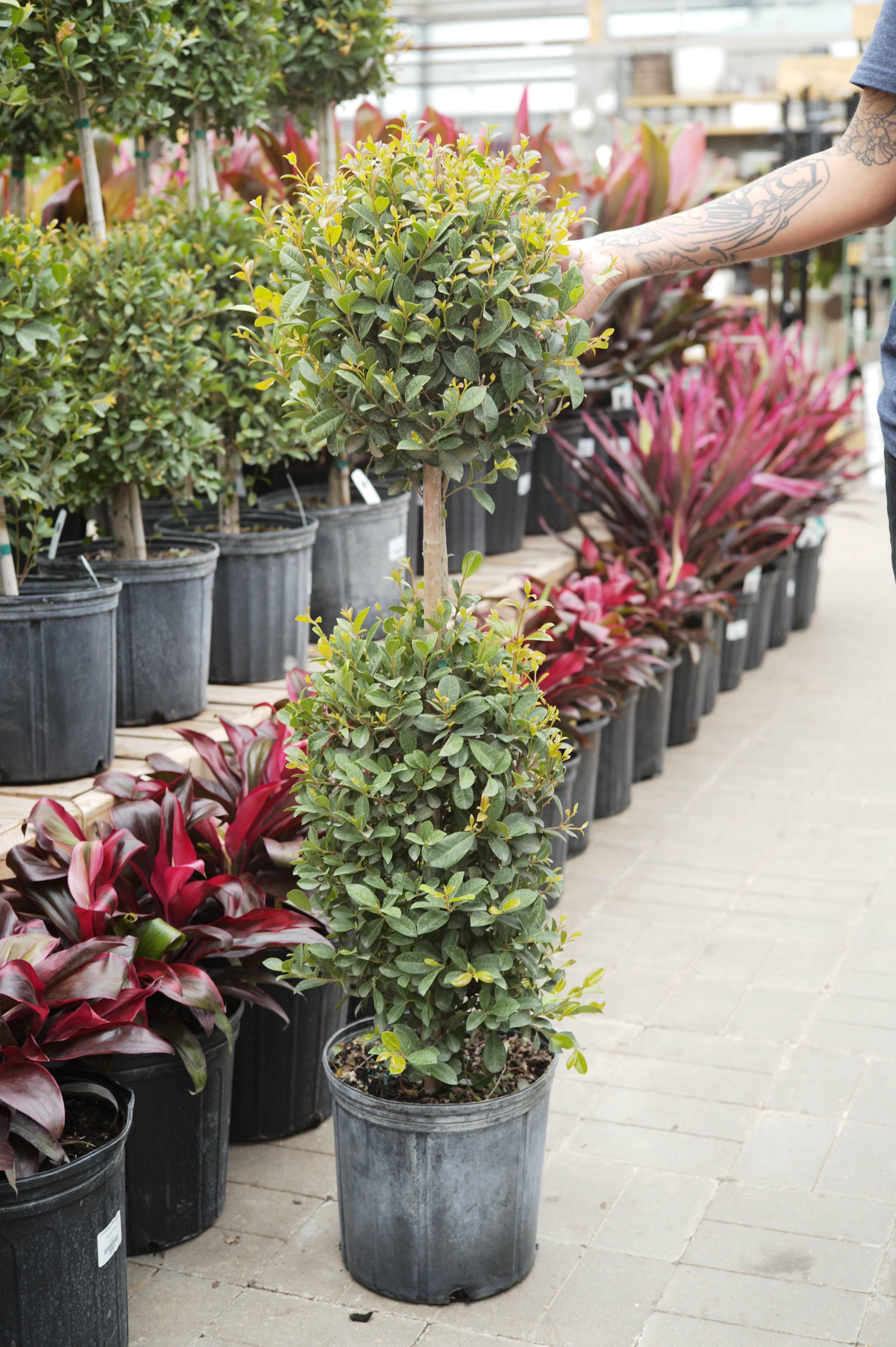 Eugenia topiaries are all the rage for front door pots. Tonkadale carries them in two sizes with two balls each. Plant them in full shade to part sun. Underplant with English ivy, Impatiens, and bridal veil for a cottagy look.
Do not let them dry out and continue to fertilize all season long. Eugenia will last long into the fall but won't tolerate frost. Available now in the greenhouse!
Fleeting but glorious blooms adorn this tropical statement plant. Available in bush or standard forms. Plant poolside with other sun loving tropical plants or chunky annuals. Hibiscus plus lantana equals love at first sight.
Shop early, shop often for best selection. Cheers to carefree summer days.
See you at Tonkadale!