Posted by Jessie Jacobson, Val Thies on Jun 4th 2021
Shrubs are trending more now than ever. Every landscape could benefit from one (or several) shrubs to provide structure and interest, but which is the right shrub for the right space, with the right light requirements? When trying to choose a shrub, you may ask yourself, "Where do I go from here?" Answer: Shrub shopping!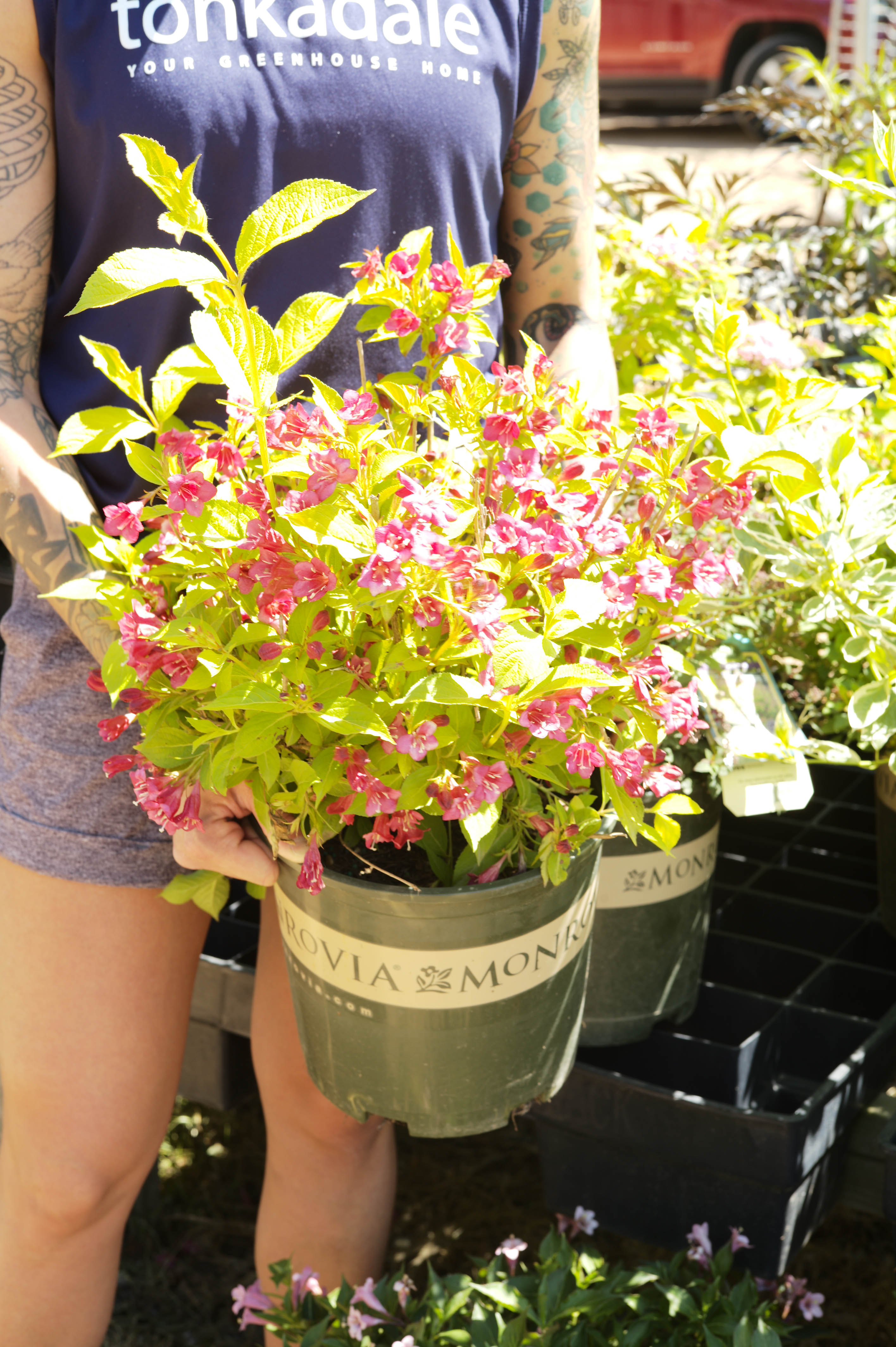 Though they look sweet as can be, Weigela are known for Hangin' Tough in hot, southwest-facing exposures that make many plants droop and drape. These spring bloomers produce an abundance of pink, trumpet-shaped flowers that beckon hummingbirds, and some will continue to bloom lightly throughout the summer. Weigela prefer full sun but can handle light or dappled shade. They like well-drained soil and adequate water but will tolerate clay and drought. Check out these varieties:
Golden Jackpot Weigela
Full to part sun
4-6' tall and wide
Chartreuse leaves that hold their color all season long
Crimson flower buds become deep pink blooms that last for 4 or more weeks
Spirea are common but well-loved shrubs, and with good reason. They can handle tough conditions and come with a variety of attractive attributes – some are low and moundy, others have great foliage color, and some have a cascading habit. Call It What You Want, Spirea are here to stay. For a new take on an old favorite check out these varieties:
Lil' Flirt Spirea
Full to part sun
2' tall and wide
Burgundy foliage with deep pink flowers that bloom in spring and rebloom again in summer
Extra bonus: this shrub can handle poor soil including clay
Double Play Big Bang Spirea
Full to part sun
2-3' tall and wide
Orange-tinged foliage in spring turns lime green in summer
Huge pink flowers that rebloom spring and summer
Sem Ash Leaf Spirea
Full to part sun
3-4' tall and wide
Feathery fern like light-green foliage tinged with pink in the spring.
Creamy white blossoms emerge in July and August.
If your landscape has a significant amount of shade, but you are in the market for shrubs, do you wonder Watcha Gonna Do (About It)? Do not fret! Yews have got you covered. Though not strictly new, Hicks Yew have all The Right Stuff. This evergreen grows just 10-25 feet tall, and 3-4 feet wide – perfect for flanking a North facing doorway or hedging a Northern property line.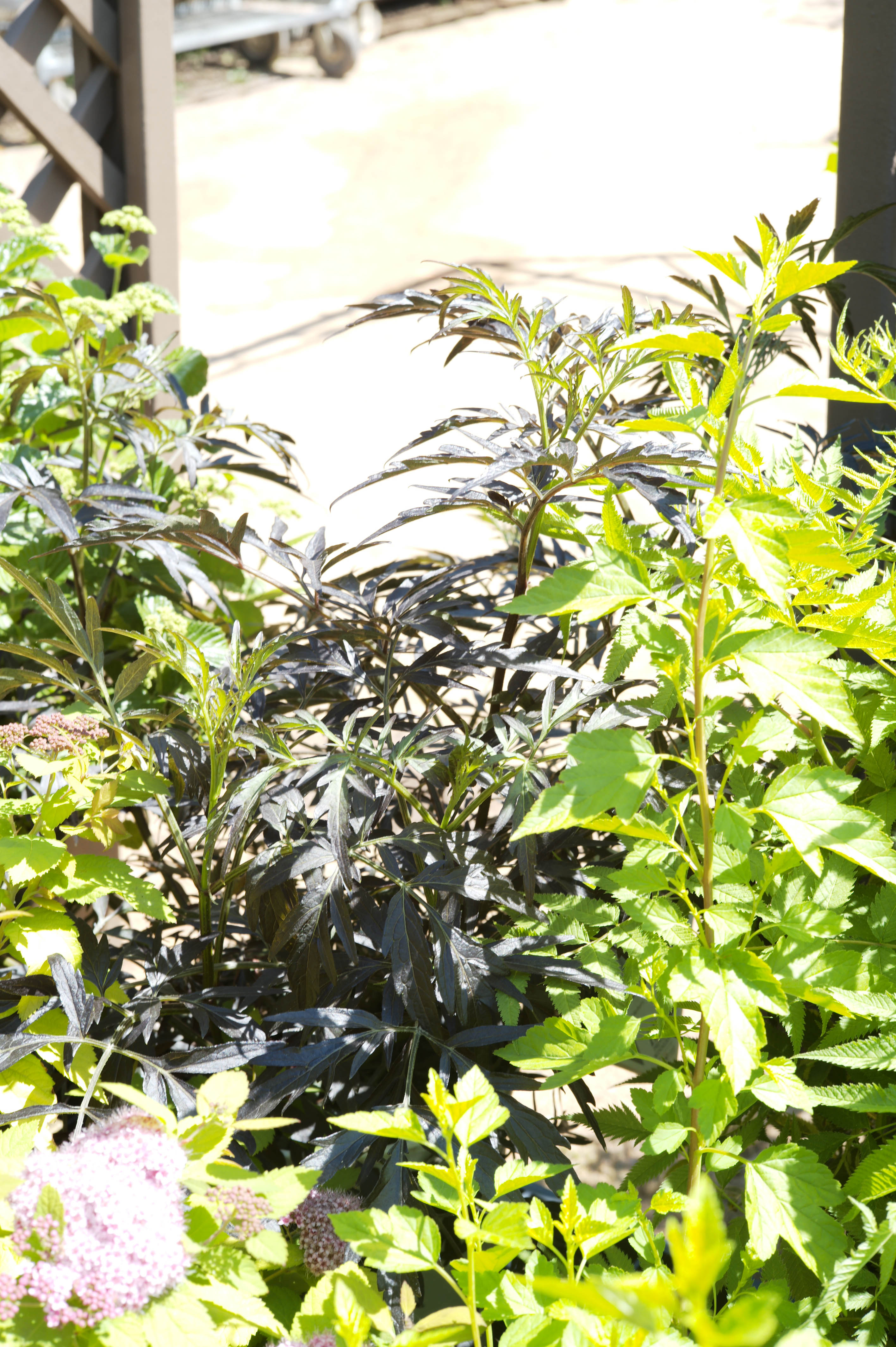 There are more, but we cannot list them all here. Don't worry, it's only June and Time is on Our Side, we can help you choose the right shrubs for your landscape. How do you know when You Got It, the shrub for the right spot? The right shrub is the one that will work in the area it's planted in and happily grow with less care and maintenance. How much light, the type of light, irrigation and type of soil are important factors to consider for shrubs that thrive (rather than barely survive). Step by Step – Planting shrubs isn't hard, though it can sometime be a bit of hard work. Here are the basics:
Choose the right shrub for the right place.
Dig a hole only as deep as the root ball, but two to three times as wide.
Remove the shrub from the container and release the roots to signal to the plant that it's time to get growing. This can be as simple as running your fingers through them, or if the shrub is root bound it may require a serrated knife or clippers.
Fill the hole with water, let it drain, and set the shrub in the middle.
Fill hole halfway with mixed soil that is 2/3 native soil and 1/3 compost.
Water.
Complete filling the hole with the same ratio of soil to compost. Water in.
Pump up the jams, do a little dance, and pat yourself on the back.
Want a little more inspiration? These are a few shrubs that are great for foundational planting or as showpieces in your perennial beds!
Dwarf Blue Arctic Willow
Full sun
3-4' tall and wide
Thin steel-blue foliage on slender stems that gracefully dance in the breeze
Excellent option for wetter areas
Raspberry Lemonade Ninebark
Full sun
4' tall and wide
Chartreuse foliage
Pink buds turn to white flowers in late spring, then coral red berries in late summer
Cream De Mint Dogwood
Full to part sun
4-5' tall and wide
Variegated leaves on bright chartreuse stems
Leaves turn pink to red in the fall
Bright chartreuse stems for winter interest
Black Lace Elderberry
Full to part sun
6-10' tall and wide
Gorgeous purplish-black lacy foliage
Pink flowers in early summer
Produce fruit in the fall that the birds love
Sparkler Arrowwood Viburnum
Full to part sun
10-15' tall and wide
Ruffled deep-green foliage that turns bright yellow and red in the fall
Clusters of dark red berries arrive in the fall for the hungry birds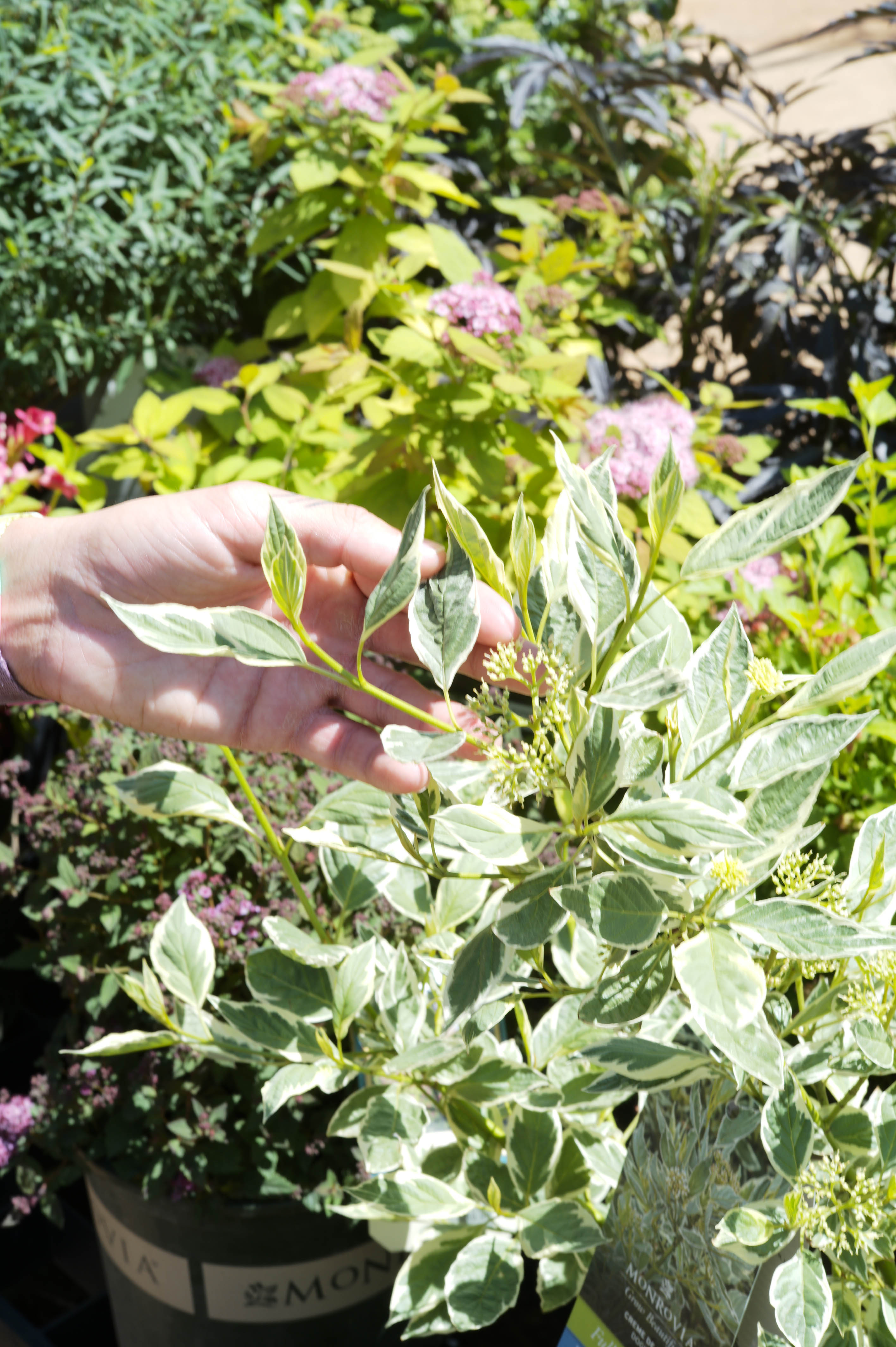 This blog is Officially Over. All that's left to do now is plant! After all, it's Summertime, so it's Now or Never for gardening. So Just Keep on Smilin' and we'll see you at Tonkadale!