Posted by Hannah Brand on Apr 17th 2023
Hey Plant Friends!
This week we are talking about Yucca. Yucca belongs to the Asparagaceae plant family and is native to Mexico and Central America. Yucca is a species of flowering plant that can reach up to 30 feet tall in its native habitat. This is a great option if you are looking for a large floor plant that is tall and narrow. Yucca have been a staple houseplant for years. You may have even seen it in your grandmother's house growing up!
Let's talk about care. Yucca is a great plant for the busy human, they thrive on a little bit of neglect making them easy care for the right environment. When it comes to light, place in bright light. A west or south facing window is best! Low light conditions will cause slow growth and put your plant at risk for root rot in the case of overwatering. If you plan to repot, we recommend using a well-drained potting mix such as Sol Soils Houseplant Mix. Yucca have shallow roots and are pretty sensitive to overwatering. Make sure to let the soil dry out between watering. You may need to water weekly in the summer during active growth especially if you move your Yucca outdoors. During the winter, as growth slows cut back drastically to avoid root rot. Keep an eye out for insect pests such as scale and mealy bugs. Check for pests weekly when watering and keep a bottle of Bonide's Horticultural Oil on hand for easy treatment.
Yucca is available at Tonkadale in 10" pots. If you have additional questions feel free to reach out to us by phone, Instagram, or email us at hello@tonkadale.com.
Happy Planting!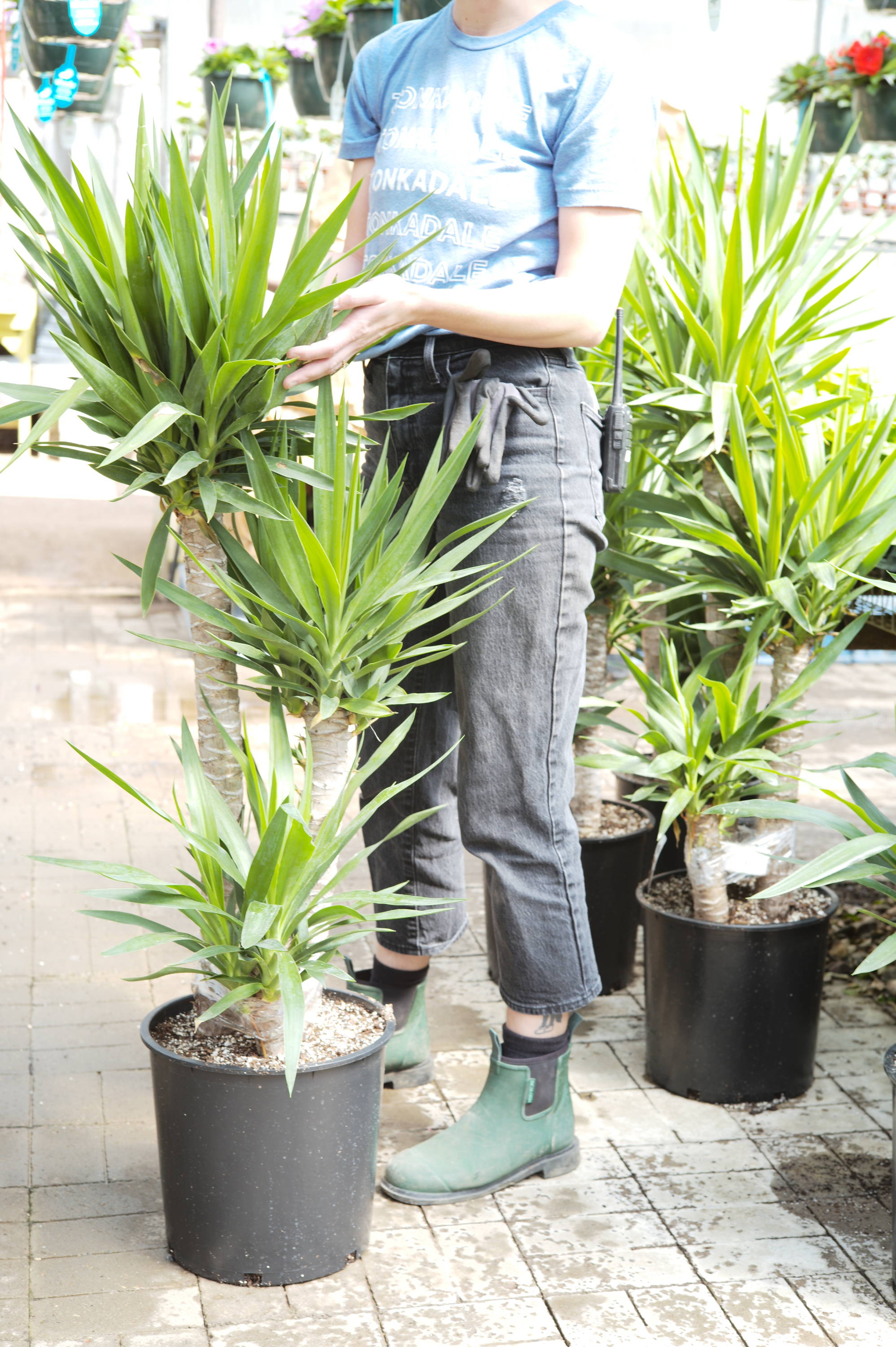 ---