Posted by Hannah Brand on Feb 21st 2023
Streptocarpus 'Pretty Turtle'
Hey Plant Friends!
This week we are talking about Primulina dryas 'Pretty Turtle', also referred to Streptocarpus 'Pretty Turtle'. This plant belongs to the Gesneriaceae family along with African violets and is native to central, eastern and southern Africa, including Madagascar and the Comoro Islands. This variety got its name because its leaves closely resemble a turtle's shell. With trumpet shaped flowers, and fuzzy leaves, this newcomer to the plant scene has arrived!
Let's talk about care. Streptocarpus like bright, indirect light. Direct sun could cause the leaves to burn. Bottom watering is recommended, just like with African violets, as moisture of the foliage can lead to discoloration and fungal infections. To do this, place you pot is a tray of water and allow the soil to wick up water until the soil is saturated. When repotting, use the Espoma's Organic African Violet Potting Mix. Streptocarpus produce a beautiful flower. Use the Schultz African Violet Liquid Plant Food to promote flowering in early spring. Keep in mind, Streptocarpus do not like big swings in temperature. Keep away from cold drafts and heating vents. Huge bonus - Streptocarpus are pet friendly!
Streptocarpus 'Pretty Turtle' is available at Tonkadale in 6" pots. If you have additional questions feel free to reach out by phone, Instagram, or email us at hello@tonkadale.com.
Happy Planting!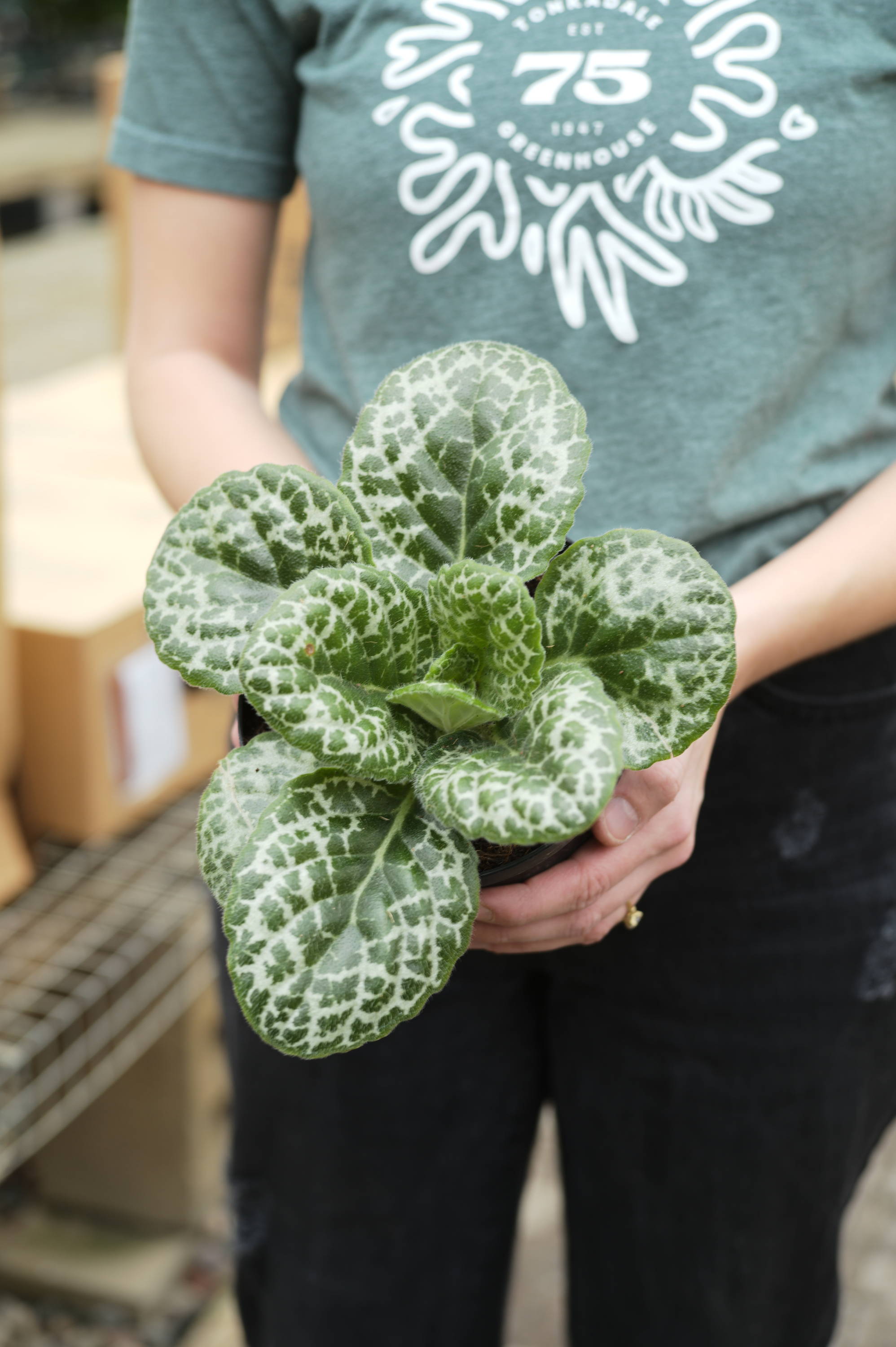 ---