Posted by Annie Algren on Jul 28th 2022
Tonkadale's Custom Indoor Plant Soil Recipes

The foundation of any healthy plant starts with one thing – the soil. A proper potting mix ensures that your plant has everything it needs including micro and macro nutrients, aeration (oxygen), and water retention.
When determining a proper potting mix, it is important to consider the needs of your plant. Does your plant like to dry out before watering or does it prefer to stay evenly moist? Maybe it prefers a more acidic mix, or alternatively an alkaline soil. If you have a little extra time, it can be beneficial to research the plant's natural habitat and growing conditions. You can use this information to mimic the conditions your plant is accustomed to and create the most suitable environment for it to enjoy.
At Tonkadale, we carry various kinds of potting mix that on their own are great but are also the foundation of specialty mixes for your most special plants. Most potting mixes contain a carefully balanced proportion of soilless media such as peat moss, bark, sand, or perlite, organic nutrients such as humus and worm castings, and beneficial fungi called mycorrhizae (those special root colonizing fungi that increase water and nutrient retention). When choosing a potting mix as your foundation, take into consideration it's water retention, aeration, acidity, and available nutrients.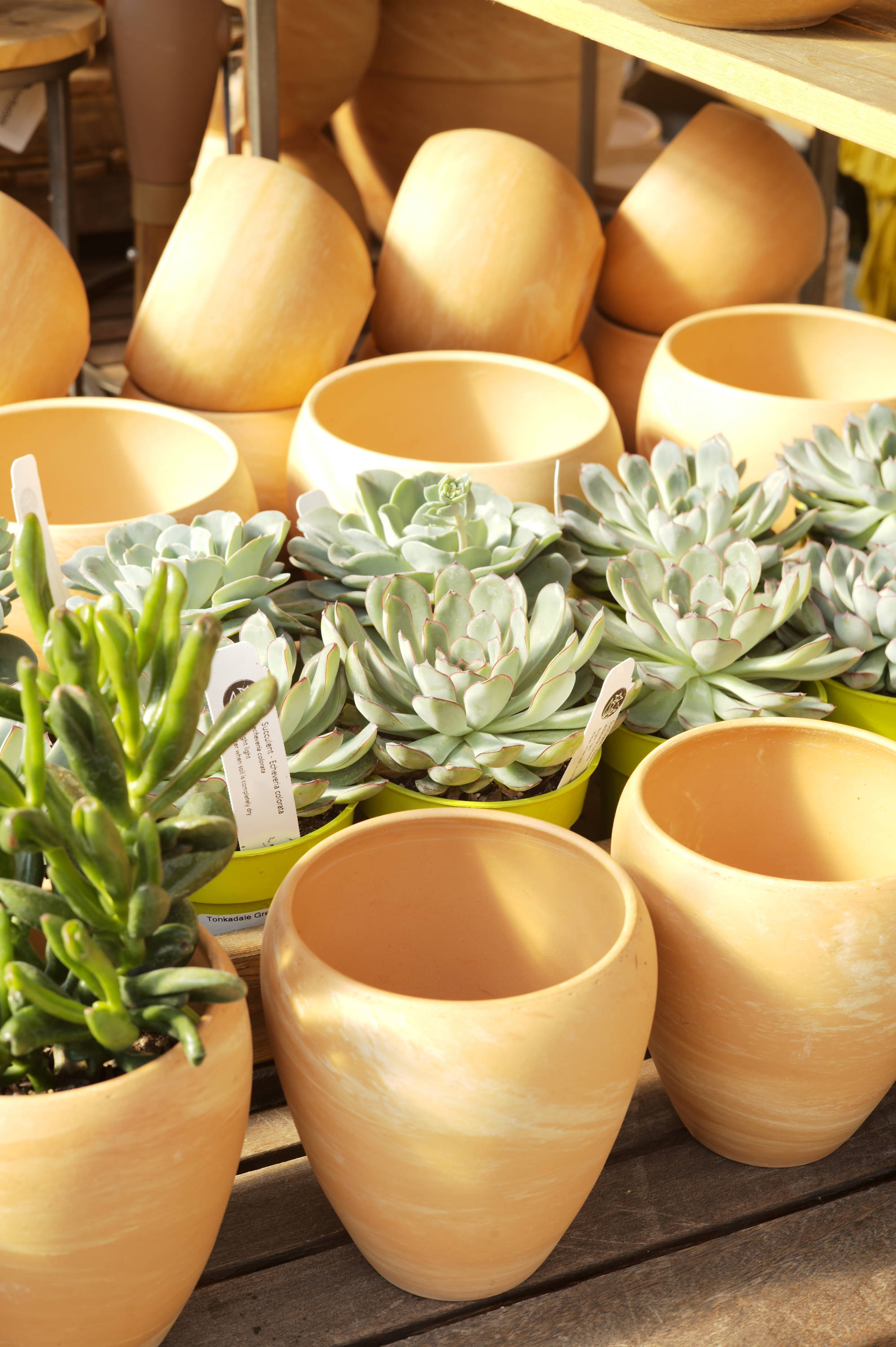 Take the guesswork out creating custom potting mixes. Here are five potting mix recipes for all your planty needs.
Arid Mix
For use with: Cactus, Succulent, Euphorbia, Sansevieria, Jade (Crassula), Aloe, Opuntia
Plants in this category are characterized by succulent, waxy, or leathery leaves and thrive in hot, dry environments. They require sharp drainage and less frequent watering.
1 Part Cactus Mix
1 Part Perlite
---
Aroid/Epiphyte Mix
For use with: Monstera, Philodendron, Anthurium, Pothos, Alocasia, ZZ Plant, Syngonium, Peace Lily, Aglaonema, Hoya, Bromeliad, Ficus, Lipstick Plant, Orchid Cactus, Peperomia, Staghorn Fern, Birds Nest Fern
Plants in this category thrive in humid environments, but rarely in wet soil. Many plants in this category are also considered epiphytes, meaning they grow on other plants in their native habitat and derive moisture and nutrients from air and rain. These plants require regular watering, but quick drainage that allows for a drying out period.
1 Part All Purpose Potting Mix
1 Part Orchid Bark
1 Part Perlite
1/2 Part Charcoal
1/2 Worm Castings
---
Tropical Terrestrial Mix
For use with: Begonia, most Ferns, Palm, Fittonia, Bird of Paradise
Plants in this category grow exclusively on land. These plants prefer a nutrient rich soil that holds on to moisture longer, but still allows for the mix to dry out a bit between waterings.
2-3 Parts All Purpose Potting Mix
1 Part Vermiculite
1/2 Part Worm Castings
---
Carnivorous Mix
For use with: Monkey Cups (Nepenthes), Pitcher Plant (Sarracenia), Venus Fly Trap (Dionaea)
Plants in this category are bog-dwelling and require evenly moist soil and higher humidity to thrive. These plants are also sensitive to excess minerals in potting mix and often prefer distilled or filtered water.
3 Parts Peat Moss
1 Part Perlite
---
Prayer Plant Mix
For use with: Maranta, Calathea, Ctenanthe, Stromanthe
Plants in this category prefer a well-draining, but consistently moist soil. Their leaves have adapted to open and close to allow for collection of additional water that drains towards the interior of the plant.
2 Parts Peat Moss or Coco Coir
1 Part All Purpose Mix
1 Part Perlite
1/2 Part Charcoal
---
As you get to know your plants and feel comfortable with their care requirements, consider mixing up a custom mix for your next re-potting project. And hey, you don't have to be too precise. Plants are flexible, they have to be!