Posted by Jessie Jacobson on Apr 26th 2023
Podcast Episode 8: Talking Soil Mixes with Sol Soils
April 27 2023 | 30:27 min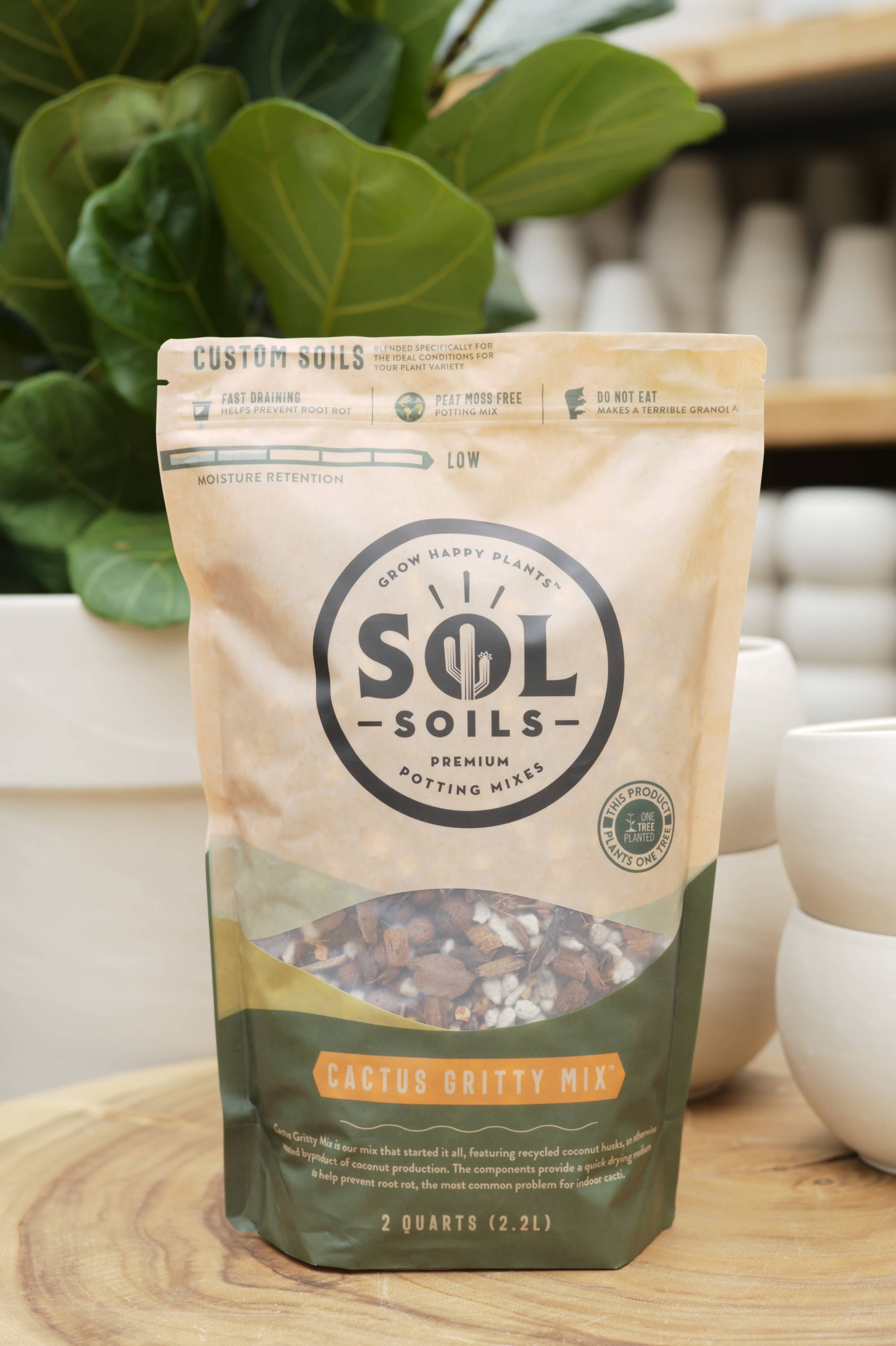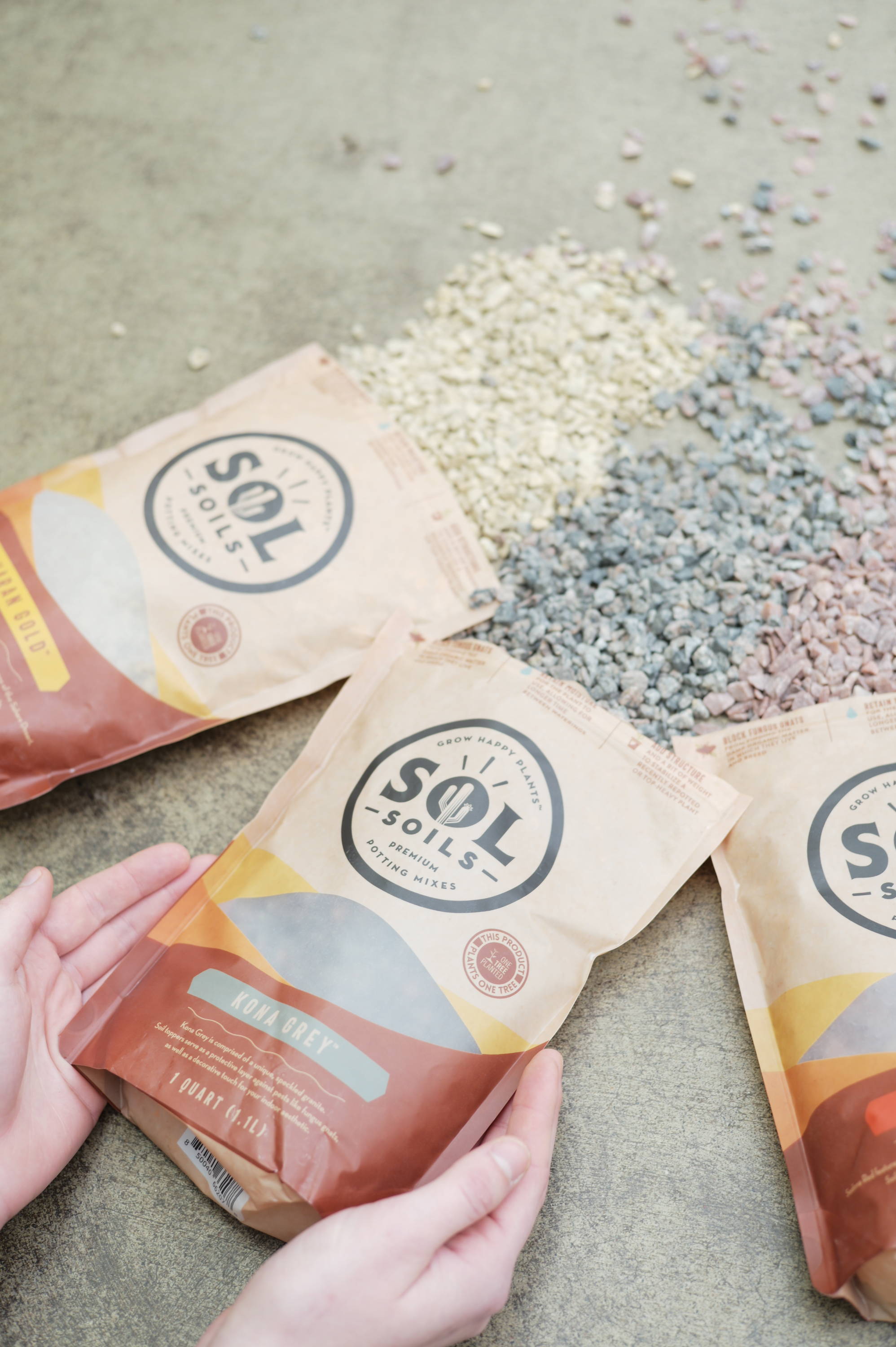 This week on the Podcast, Jessie talks with Travis and John, founders of Sol Soils, a premium potting mix company selling hard to find soil components, soil toppers, and soil mixes for all types of plants. They hand-mix their soils with the best ingredients to produce fast-draining, gritty mixes.
We love that their focus on "gritty" mixes which are coarse growing mediums made up largely of inorganic materials that more closely mimic the natural environment that many popular plants like aroids, tropicals, cacti, succulents, or orchids come from.
There are a number of benefits to a chunky mix that make it superior to any standard "specialty" tropical, cactus, or succulent soil you'll find in big-box, or even high-end plant shops.
The extra aeration allows the roots ample room to breathe (Oxygen in + CO2 out) and avoid shrinking, caking, and compaction.
Quick draining means water is able to freely penetrate the soil to get to the plant's roots and drain excess right out the bottom of the container, avoiding the dreaded "wet feet" that leads to root rot.
The mix still stores water well, but allows for the substrate to breathe and dry in a more consistent manner and the moisture it does hold is in the components around the roots instead of trapping and suffocating the roots themselves like a peat base often does.
These types of soil options do not need more frequent watering since they capture moisture and hang onto it for the plant to draw from over time.
Shop Sol Soils here!
The Sol Soils origin story
The Sol Soils value proposition, One Tree Planted
Sol Amendments
Soil Mixes
Soil Toppers
---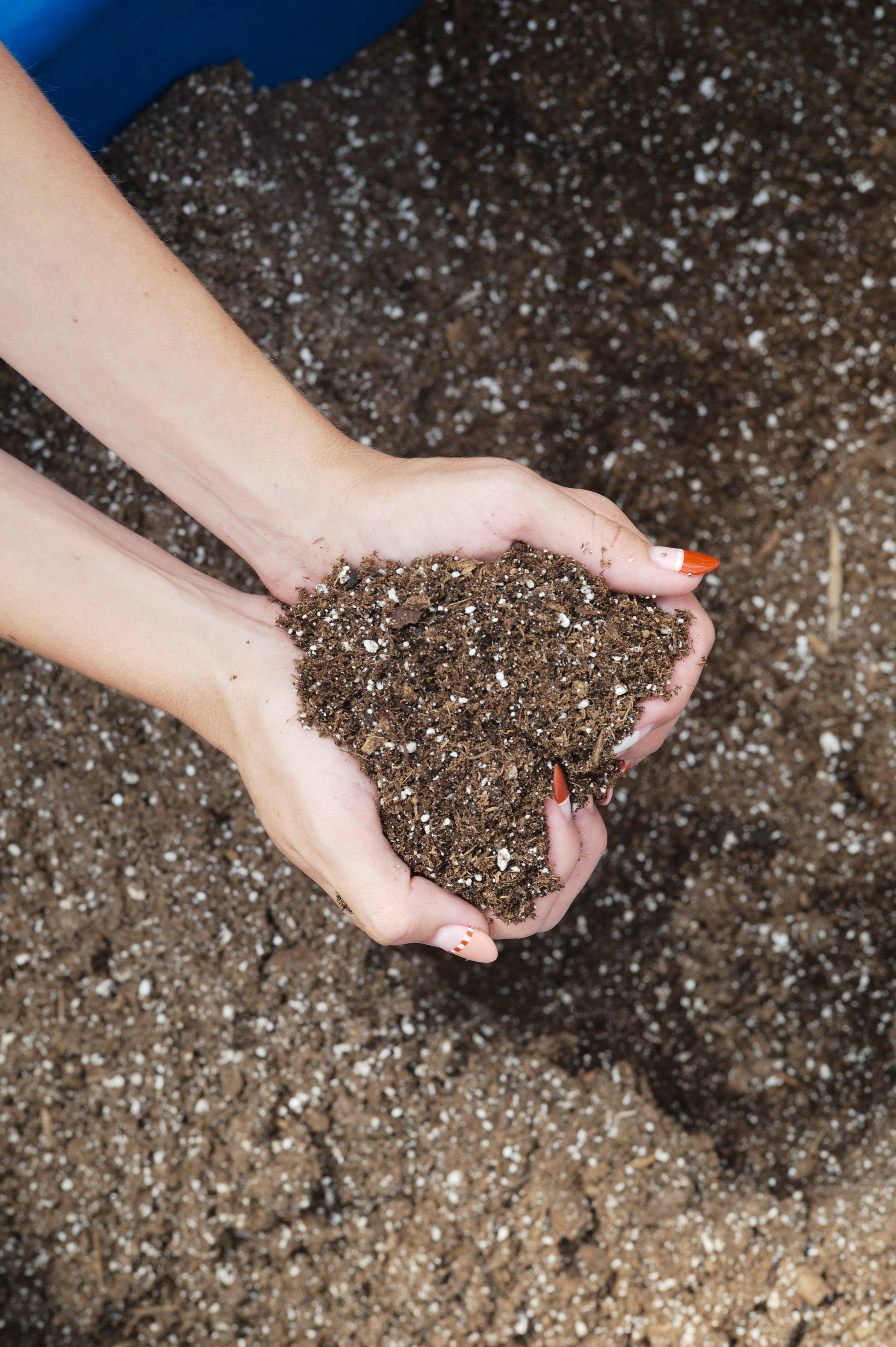 Hailing from Kansas City, Travis started his career in consulting with a degree in Finance and Entrepreneurship. After stints in Healthcare IT Consulting and investment advising for a Mutual Fund, he eventually decided to go back full-time to get his MBA from UNC-Chapel Hill. In following his passion for sustainability Travis explored an internship in Renewable Energy for a residential solar installer in SF. Ultimately he chose to pack his bags upon graduation in 2016 and move to Minneapolis for a Fortune 40 retailer in Target HQ to start working in FP&A, eventually transitioned out of Finance and into eCommerce Fulfillment Operations for target.com for 4 years, and is now Director of Network Planning and Long Range Strategy within the Global Supply Chain & Logistics organization.
Favorite Plant:
Born and raised in Nashville, John graduated from the University of Tennessee with a degree in Logistics/Supply Chain Management. He has held a variety of roles spanning logistics, customer supply chain, demand planning, supply chain analytics, and project management with several large, global companies. Over the last 10 years, his supply chain career has taken him from Tennessee, to Oklahoma, to New Jersey, and eventually landed him in Minneapolis in 2015, where he met his wife and has lived ever since. John would go on to meet Travis a few years later, and after discovering their mutual interest in plants and soil, the two decided to create Sol Soils in 2021.
Favorite Plant:
---