Posted by Hannah Brand on Mar 27th 2023
Hey Plant Friends!
This week we are talking about Platycerium elephantotis, more commonly known as Elephant Staghorn Fern. This plant belongs to the Polypodiaceae plant family and is native to tropical regions of Africa where it grows naturally on trees, rocks, and in the soil. This group of ferns are known for their flat, plate-like foliage, and their shield-like fronds act as a protector of the plant's roots. These types of ferns are often grown as a mount, but can also grow in soil. In its natural environment, staghorn ferns can become massive. Indoors, they are a unique show piece for the home.
Let's talk about care. This fern requires a little extra love to stay happy and healthy. Humidity is the key to success. Mist often with a Continuous Mister to create a humid environment. Platycerium elephantotis thrive in bright, indirect light. Be sure to guard from any harsh sun rays as this will burn the foliage. Check weekly for watering allowing the soil to dry down 2-3 inches before giving a good soak. Avoid getting the foliage wet as this can lead to rot or fungal infections. When it's time to repot, we recommend using a rich potting mix such as Tonka Terra. Check for pests weekly when watering and be sure to have a bottle of Insecticidal Soap at the ready should an outbreak occur.
Staghorn elephantotis is available in the greenhouse in 4" pots. If you have additional questions, reach out to us by phone, Instagram, or email us at hello@tonkadale.com.
Happy planting!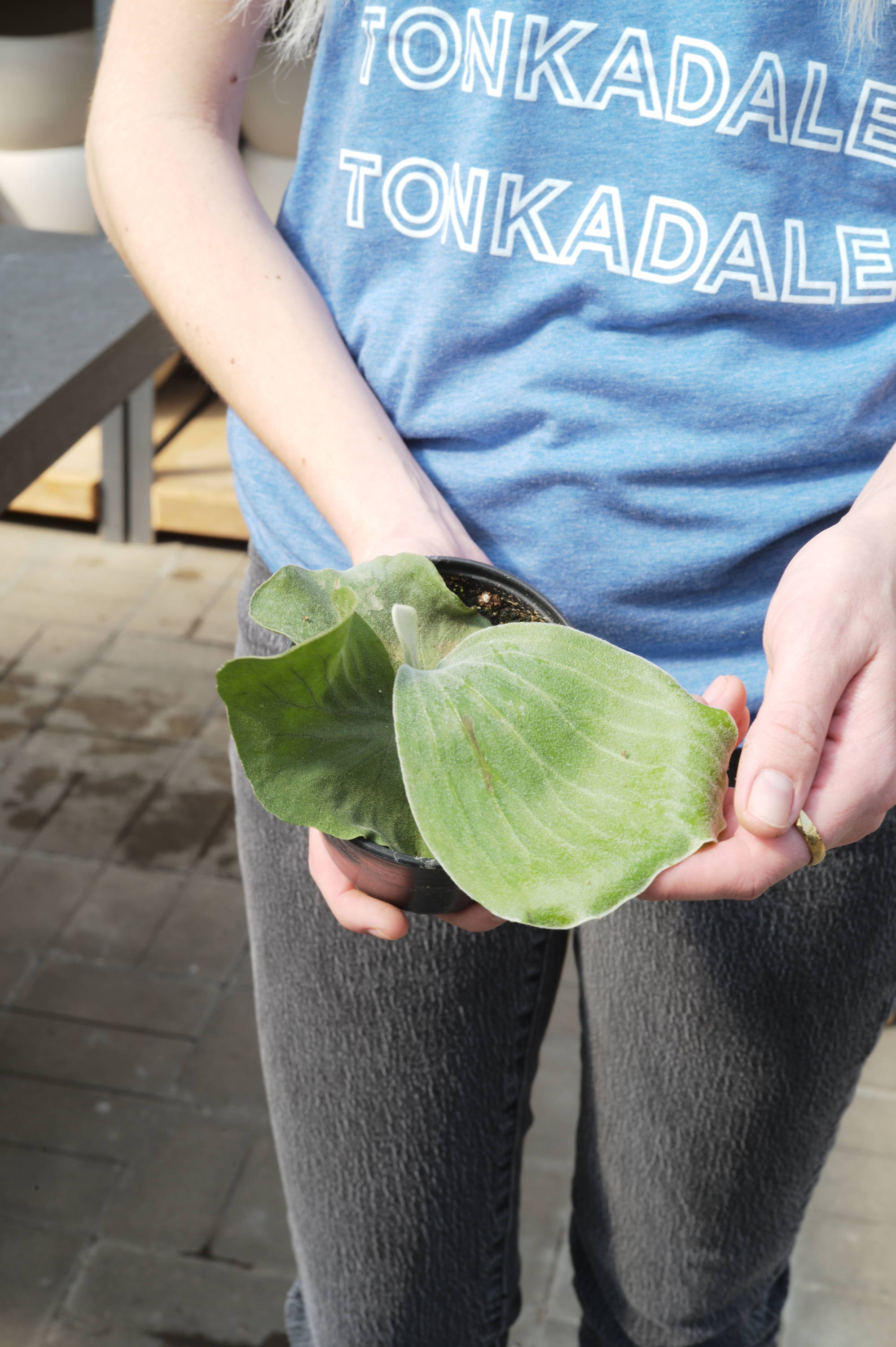 ---