Posted by Hannah Brand on Dec 4th 2020
Philodendron 'McColley's Finale'
Hey plant friends!
This week we will be talking about the beautiful Philodendron (fi·luh·den·druhn) 'McColleys Finale'. It belongs in the Araceae family. This is a very interesting hybrid Philodendron because of its how it was found. A man by the name of Robert H. McColley in Apopka, Florida had been hybridizing plants at Florida State University and came across this deep red chestnut colored philodendron. What sets these apart from the other Philodendron's is that the new leaves come out that rich glossy red color and then transform to a darker red/green with time and maturity. These truly make a statement no matter where they are in your home.
When caring for this plant they are going to want a bright lit area. They can sometimes tolerate a low light situation, but bright light is ideal for it to thrive. 'McColley's Finale' is going to want a nice well-draining soil nothing too dense. Water about once a week allowing the top couple of inches of soil to dry out. In the wintertime allow the plant to dry out a bit more than you would in the summer. A good tip would be to mist the leaves to give it that extra humidity. Humidity is great for when you have a new leaf unfurling. It helps so that it doesn't stick and rip while emerging. What's nice about this philodendron is that it is upright instead of trailing therefor it will save you a bit of room if you're looking for a floor plant. Truly a stunner. To me the Philodendron family can be the most rewarding because of how unique and quickly they grow. The best part is they are easy to care for! You've got this.
We currently carry Philodendron 'McColleys Finale' here at the greenhouse in 6" and 10" pots. If you have any further questions feel free to reach out to us by phone, Instagram, or email us at hello@tonkadale.com.
Happy planting!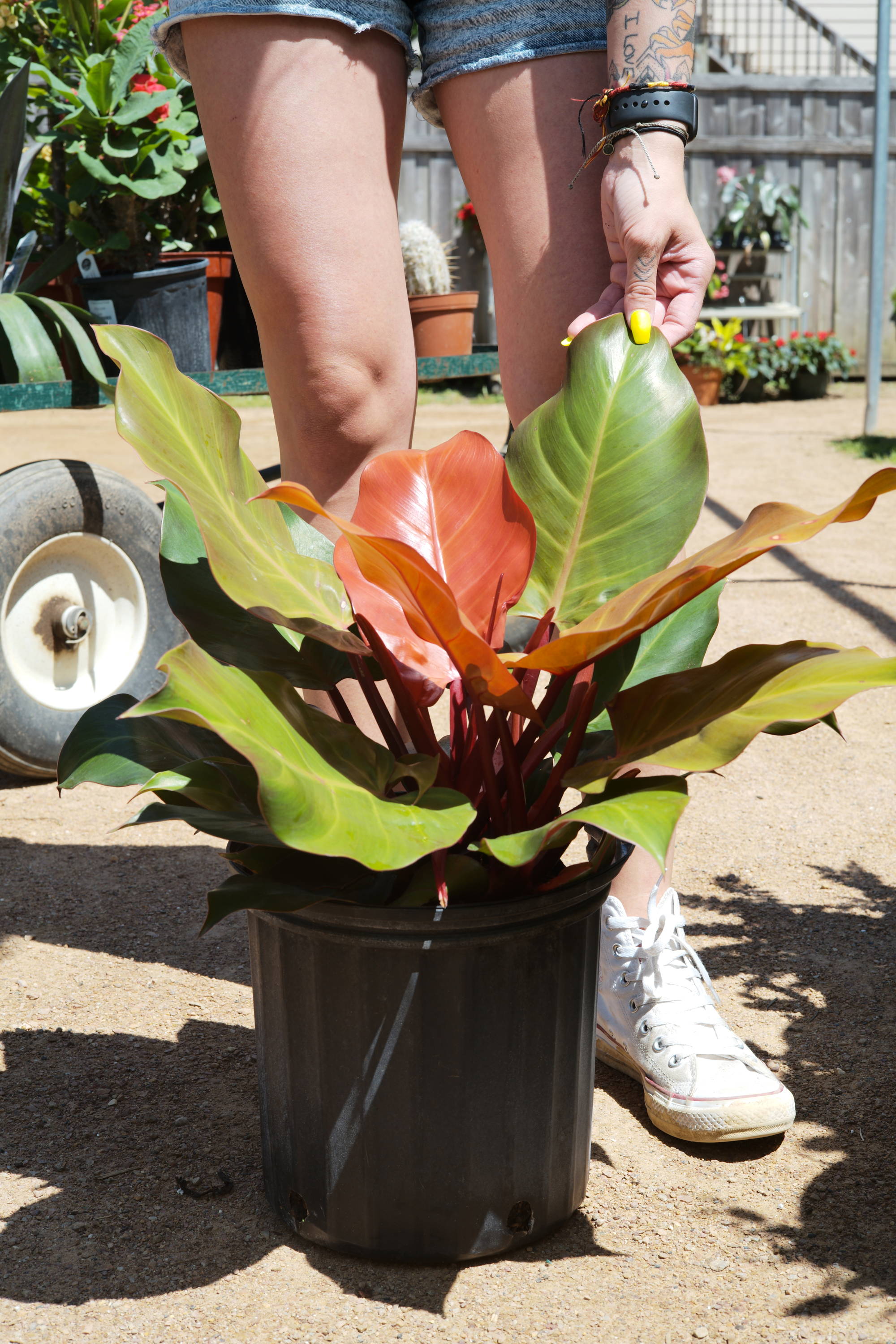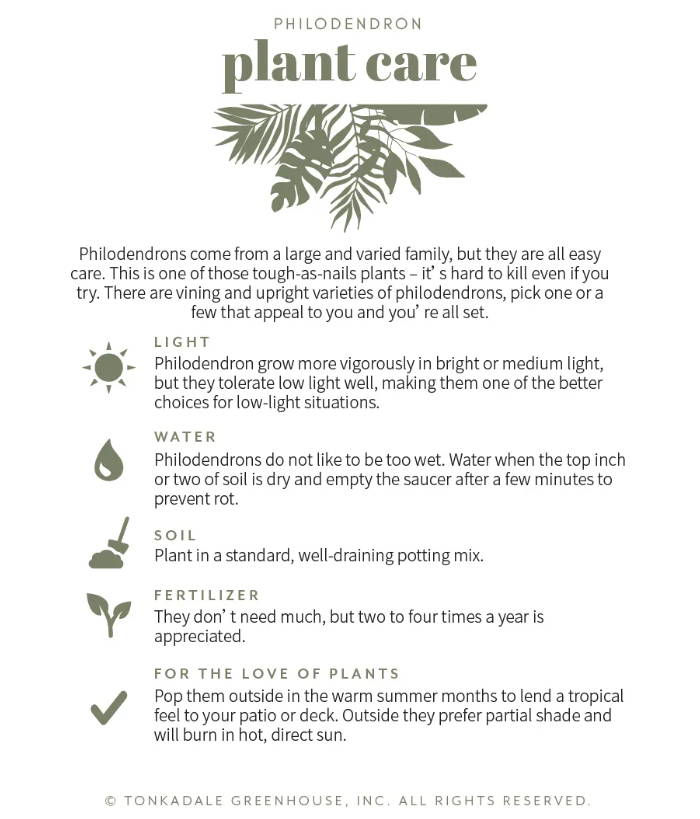 ---