Posted by Hannah Brand on Dec 20th 2021
Hannah's Top 2 Houseplants of 2021 and 1 to Lust After in 2022
Hey Plant Friends!
This week we are switching it up and talking about my 2 favorite houseplants in the greenhouse for 2021 and 1 that I am hoping to present in 2022. 2021 was an incredible year for growing and collecting plants as the plant world EXPLODED with enthusiasm. All signs point to an amazing 2022 for planty people.
The first plant on my list is the Philodendron hastatum commonly known as Silver Sword Philodendron. This is one of my favorite plants in my collection at home too. The silver sword is known for is its striking silver foliage and sword shaped leaves. Its super easy to care for and does well in bright, indirect light. Water when the top 3-4 inches of soil is dry. Use a well-drained potting mix for best results. Definitely plant with a moss pole from Mossify for it to attach to and grow on as this is how you will achieve big, mature leaves. This is a MUST to have in your collection just simply for its foliage. This was so exciting to bring to Tonkadale this year!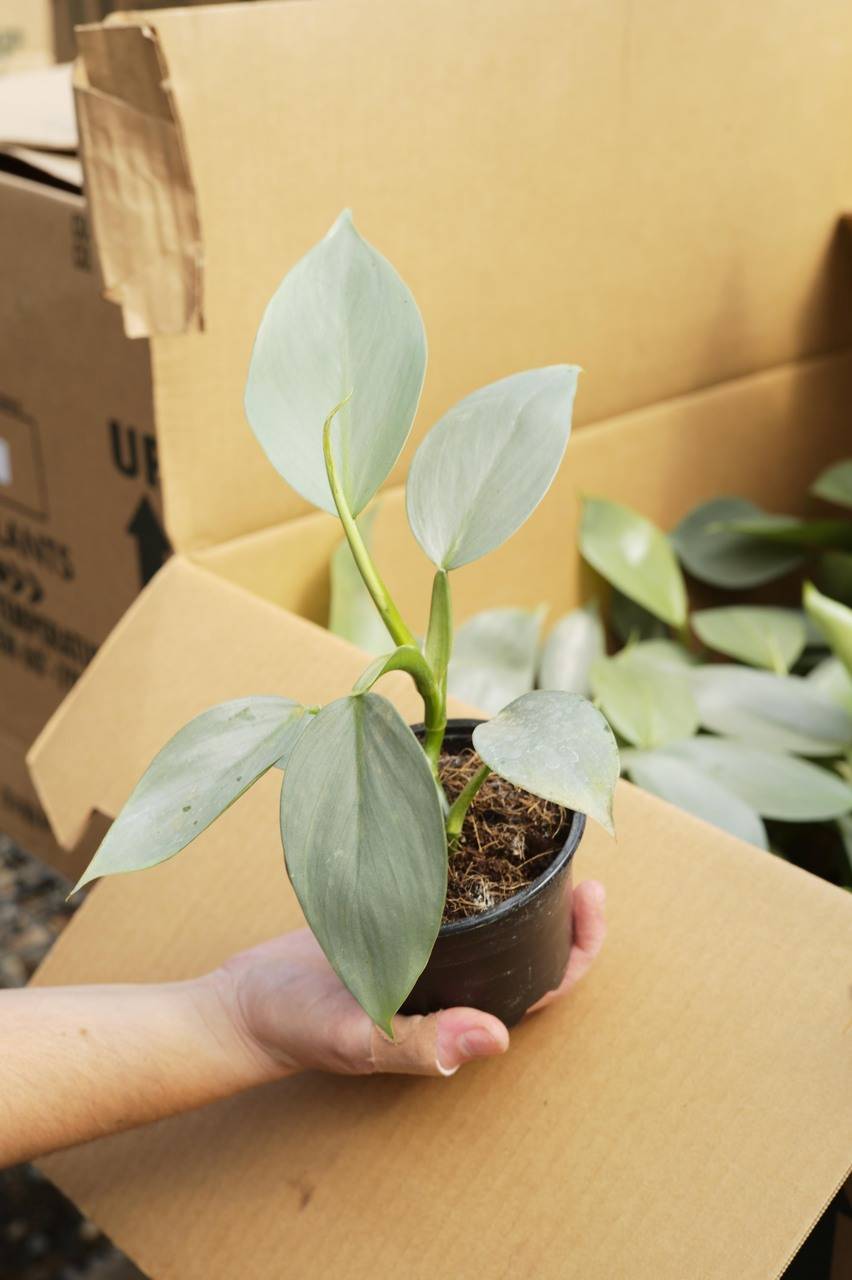 The second plant on my list is the Anthurium Cobra. This is a newer hybrid of Anthurium bonplandii subsp. Guayanum. This is a newer plant for us here at Tonkadale and it is incredible. This Anthurium has leather-like leaves and is a bit easier to care for then other Anthuriums. It is known for its hardiness indoors. Place in bright light and water when the top 2-3 inches of soil is dry. As always, a well-draining soil is a must.
The plant I am looking forward to bringing to Tonkadale in 2022 is Philodendron Gloriosum. We have only received this rare Philodendron once, about 3 years ago and it was gone with the wind. Plant parents love this plant because of its large leaves with striking venation and velutinous leaf surface. These plants require a lot of light, high humidit, and steady watering. Gloriosum are hard to get a hold of, but we are looking to change that for you enthusiastic plant parents.
~I'll be here manifesting Philodendron Gloriosum and all plants rare~
We carry Philodendron hastatum in 5" pots and Anthurium Cobra in 4" pots here at Tonkadale. If you have any further questions feel free to reach out to us by phone, Instagram, or email us- hello@tonkadale.com.
Happy Planting!