Posted by Jessie Jacobson on Apr 30th 2021
Container gardens greet your guests, set the mood on the patio, and give us sunshine all season long – and aren't we sooo ready. At Tonkadale, we are busy cooking up containers for your grab and go pleasure, but if you'd like to create your own, do it to it!
Sun or Shade?
Know your site. Choose the right plants for your light exposure.
Full sun — 6 or more hours of full sun, usually south or west facing.
Part sun — Less than 6 hours of full sun, morning sun, usually east facing.
Shade — Dappled light, filtered light, indirect light, less than 4 hours of sunlight, north facing or under a covered area.
Must have Drainage!
Drainage is a must for all container gardens. If your container doesn't have a hole, you can drill one, poke one, or cut one. Another option is to use a drop-in - simply a plastic pot that fits the depth and diameter of your container. The benefits of using a drop-in are many:
Provide drainage if your decorative pot does not have proper drainage.
Reduce the risk of damage to your pots due to freezing and thawing temperatures in the winter.
Drop-ins make it easy to change your containers from season to season. All you need to do is simply lift and dump, plants and all, and you are ready to start again for the next season.
Fertilize and Water Please
You gotta make it rain in your containers. In general, sun containers may need to be watered daily in the heat of the summer while shady containers will not. For best results, fertilize once per week. Your plants will perform their best when they are well fed.
Pick your Plants
Foliage first. Use foliage as the architecture for your container. Color and structure you can depend on if blooms fade in and out. Big and chunky, fun and funky - choose a few key elements to highlight in your containers. This creates more impact and drama.
At Tonkadale we rely on a few quintessential recipes, a place to start when you feel overwhelmed.
For shade: Fern, begonia, ivy.
For sun: A spike, cordyline or grass, geraniums, coleus, petunia, potato vine.
No two containers will look the same!
If you are stuck, start at the coleus table. They will lead you in the right direction. And of course, Tonkadale always has a plethora of sun and shade containers all planted up and ready to go! A great place to draw inspiration or just grab and go. We won't tell your neighbors that you didn't plant it.
Check-out what we are working on this week!
Here are some recipes we have in the greenhouse now:
Morning Sun
#1 Star Jasmine
Senicio Angel Wings
Vinca Vine Maculata
Petunia Ray White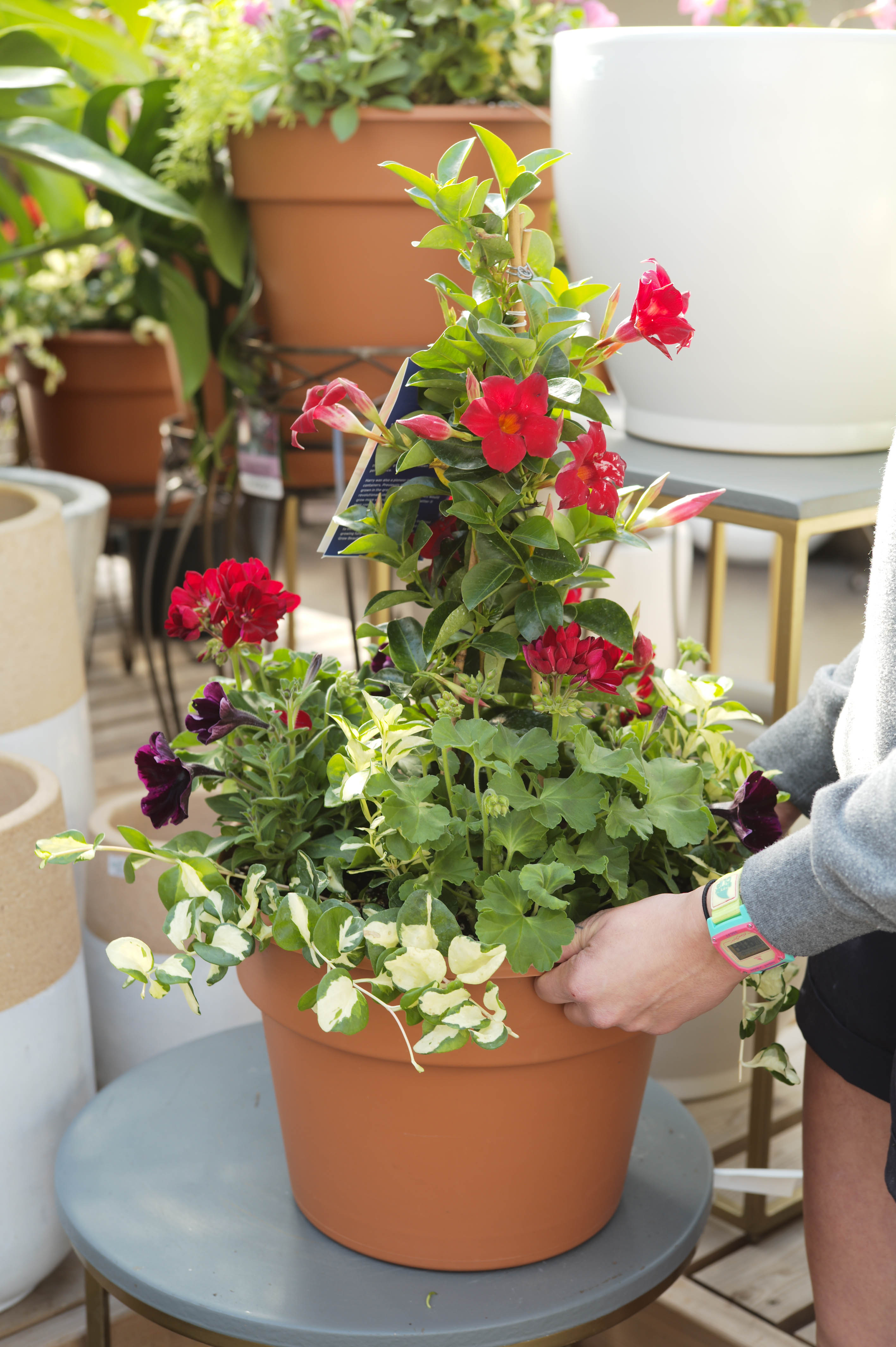 Full Sun
#1 Red Mandevilla
Geranium Calliope Dark Red
Vinca Vine Wojo
Petunia Johnny Flame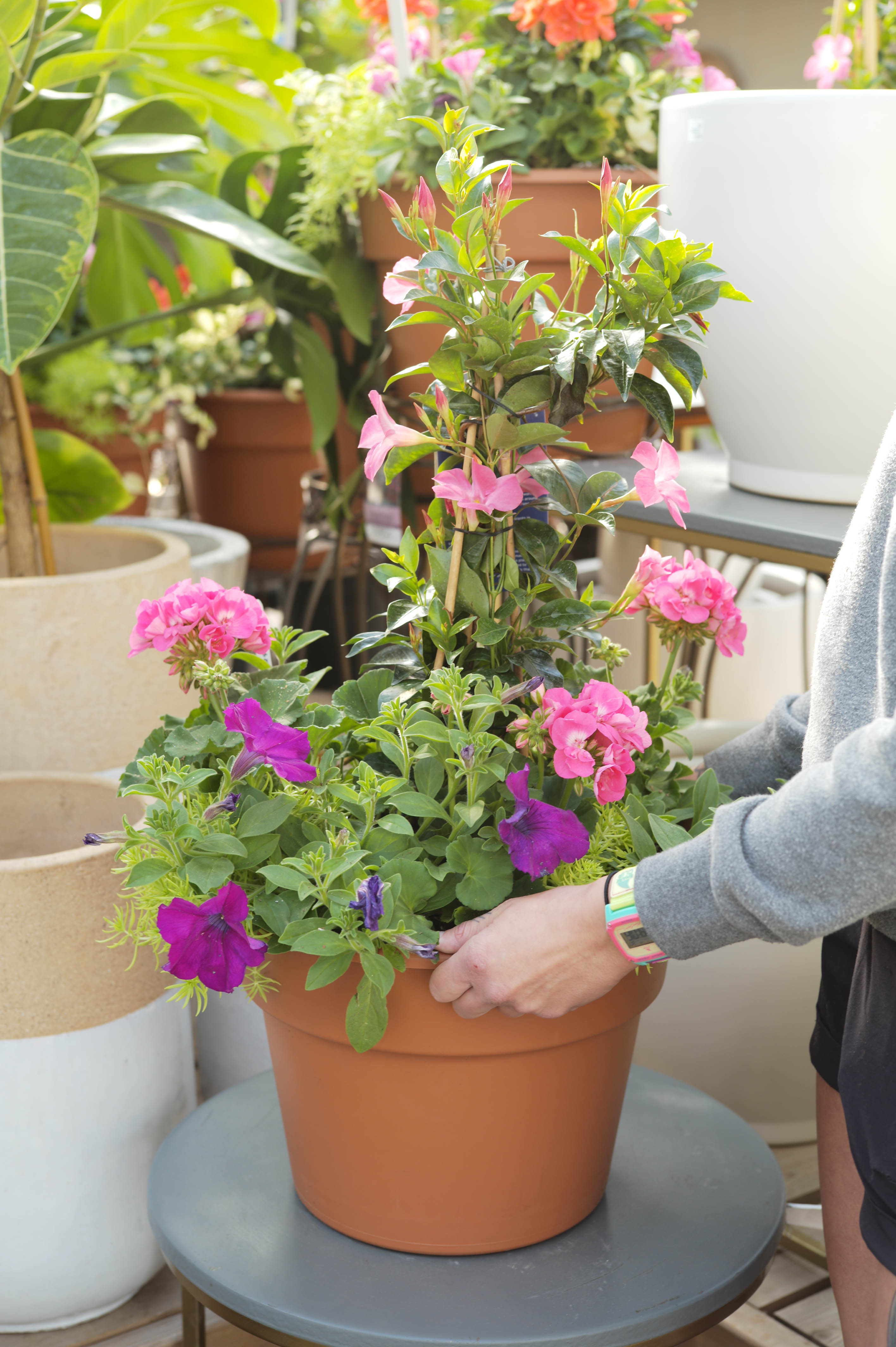 Full Sun
#1 Pink Mandevilla
Geranium Americana Pink
Lemon Coral Sedum
Petunia Ray Purple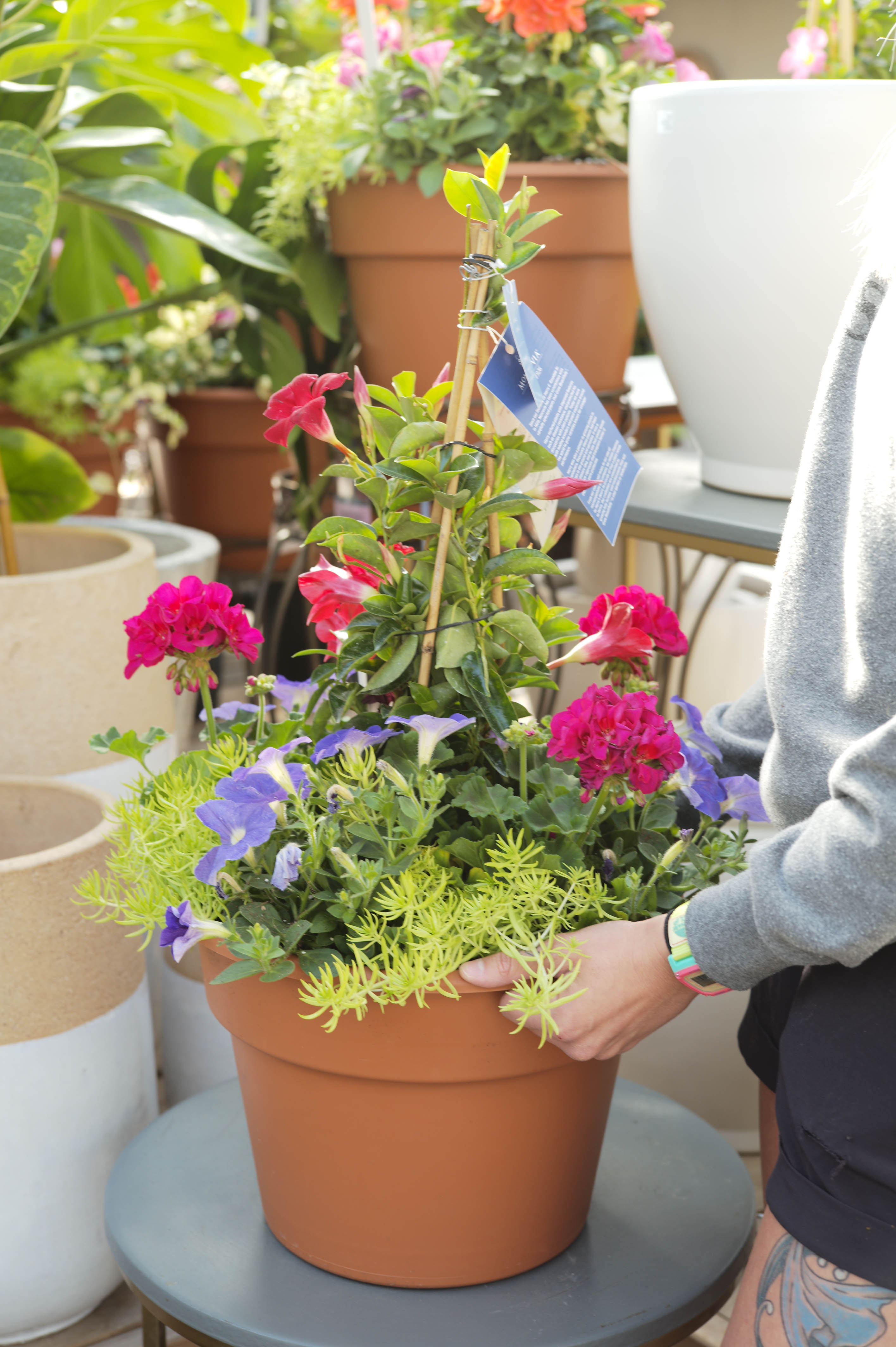 Full Sun
#1 Red Mandevilla
Geranium Dynamo Violet
Lemon Coral Sedum
Petunia Ray Classic Blue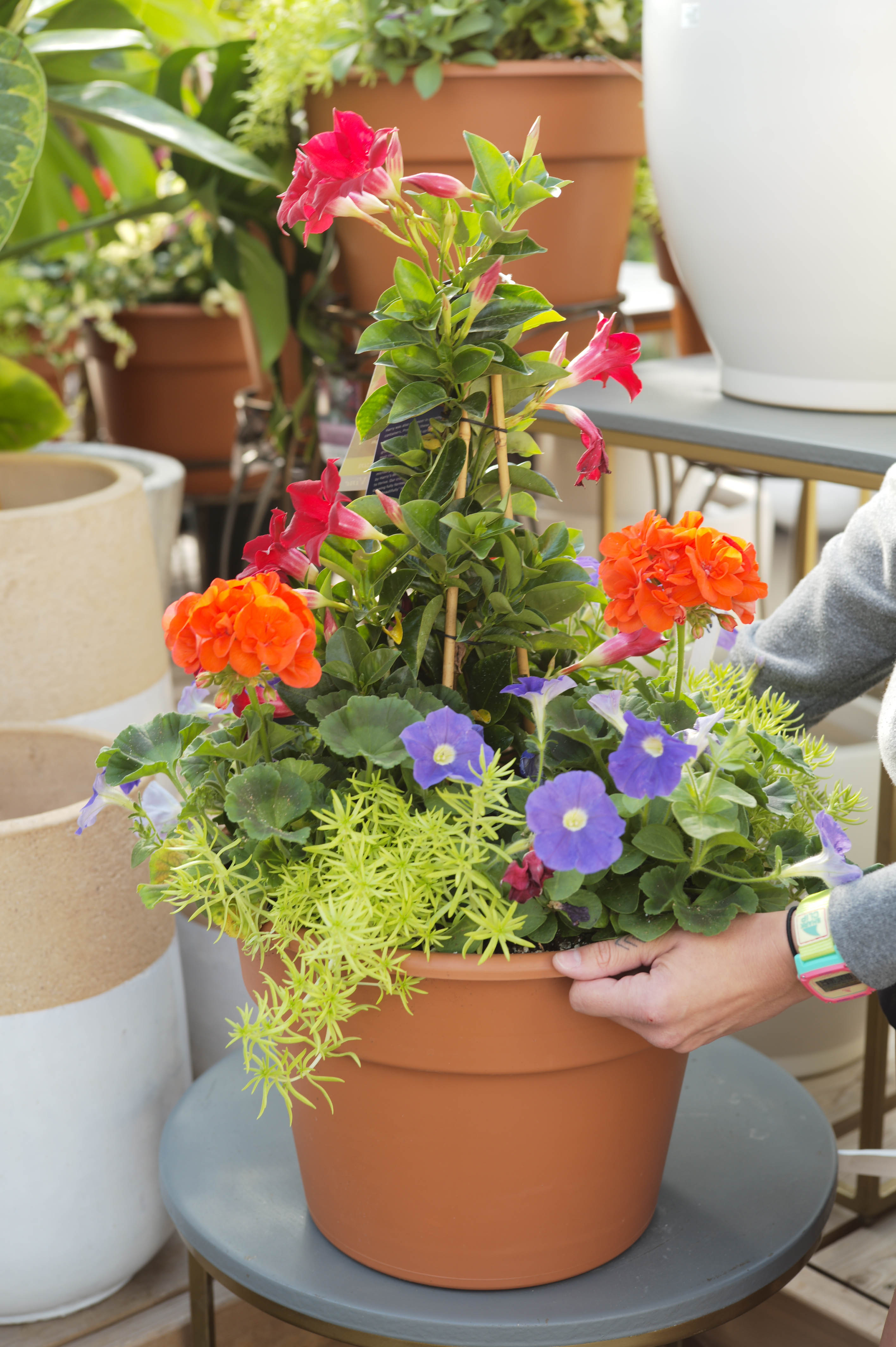 Full Sun
#1 Red Mandevilla
Geranium Savanah Oh So Orange
Lemon Coral Sedum
Petunia Ray Classic Blue