Posted by Jessie Jacobson on Sep 15th 2022
Have a Ball this Fall: 4 Easy Decorating Ideas
Grab and go or do it yourself! At Tonkadale we carry an abundance of seasonal leaves, berries, and ribbon suitable for outdoor decorating. All you need is a wreath form, 2-3 leafy or floral elements, 3-5 yards of ribbon, a wire cutter, and zip ties. Check out last year's Fall Wreath Video for mechanics, tricks, and design tips.
Take on the transition. Use a faux pine wreath form to build your fall wreath and you'll be fully prepared to forge ahead into fall!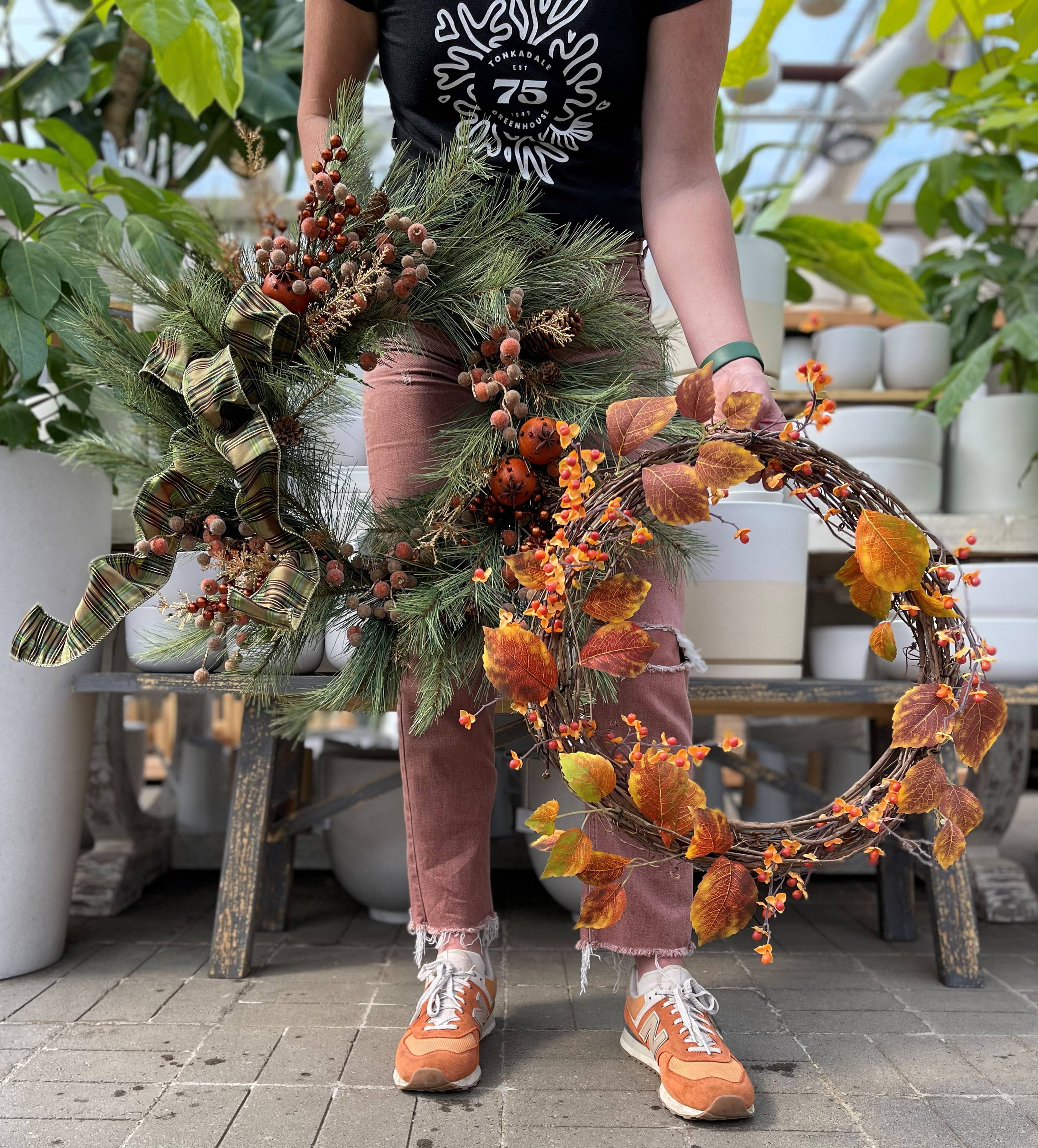 Change out your porch pots
Now is the time to kick those summer annuals to the curb, errr compost pile. Fill you planters with mountainous mums, curvaceous cabbages, and buxom bronze ornamental grasses for a look that will last until our first hard frost. Check out this video on How to Plant a Fall Container.
So you say you don't have time, here's a trick. Pick up one of our tri-color mums, drop it into your decorative container at home, then poke (or shove) in a few fall leaves. That's the G-L-A-M-O-R-O-U-S, ooh the fallsy, fallsy.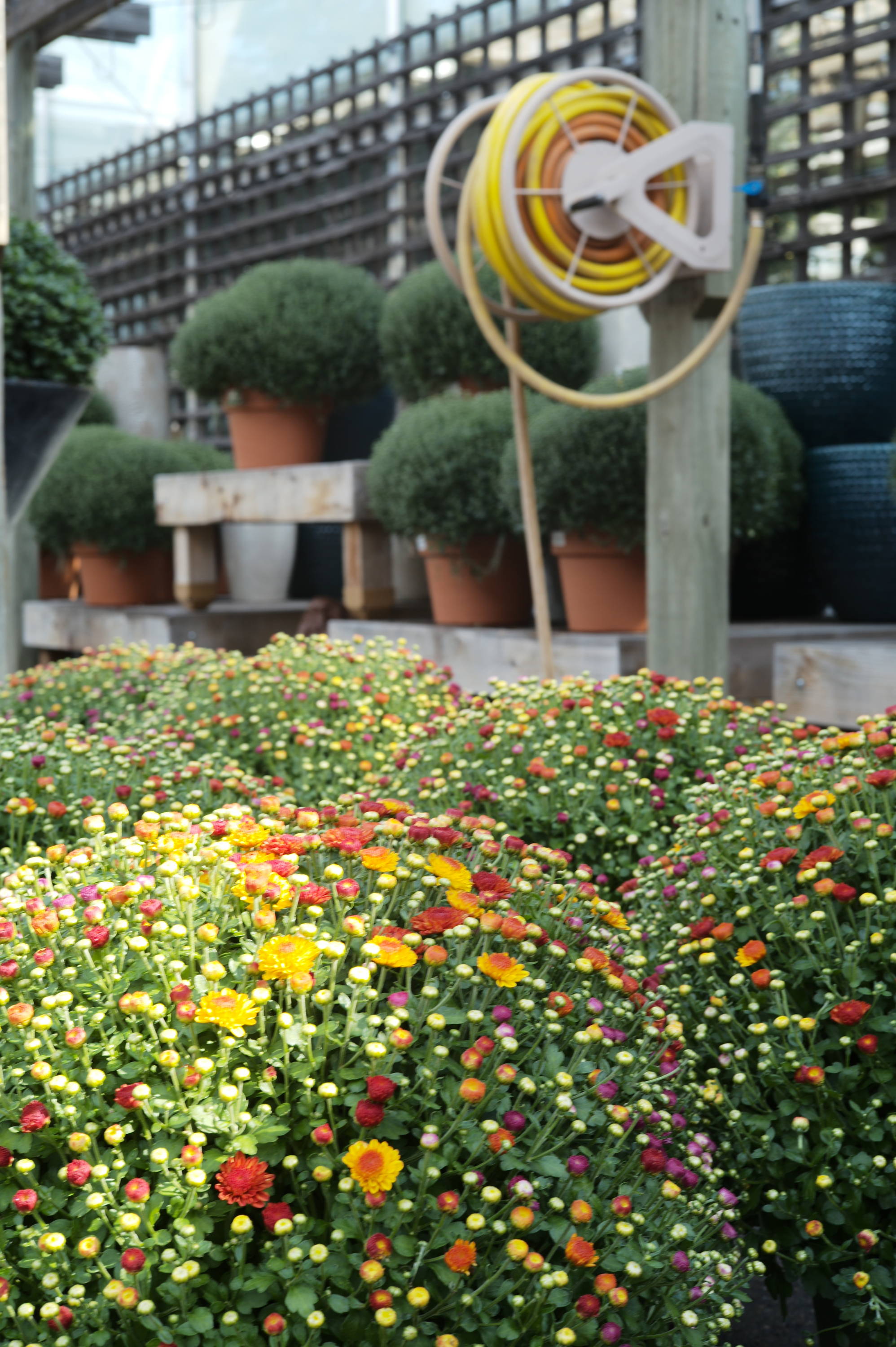 A pile of pumpkins is the easiest way to dress up the door. Nothing screams "It's fall!" like a beautiful arrangement of pumpkins and gourds. At T-dale, we are so lucky to source our beautiful fall produce from local farmers. This year's crop is gourd-geous. Try a mono-chromatic arrangement with shades of green, blue, and white. We love spooky pie, jarrahdale, and casper. Or live it up with all the oranges. Try One-to-Many, Cinderella, Red October, and Knucklehead for a fabulous fall feast.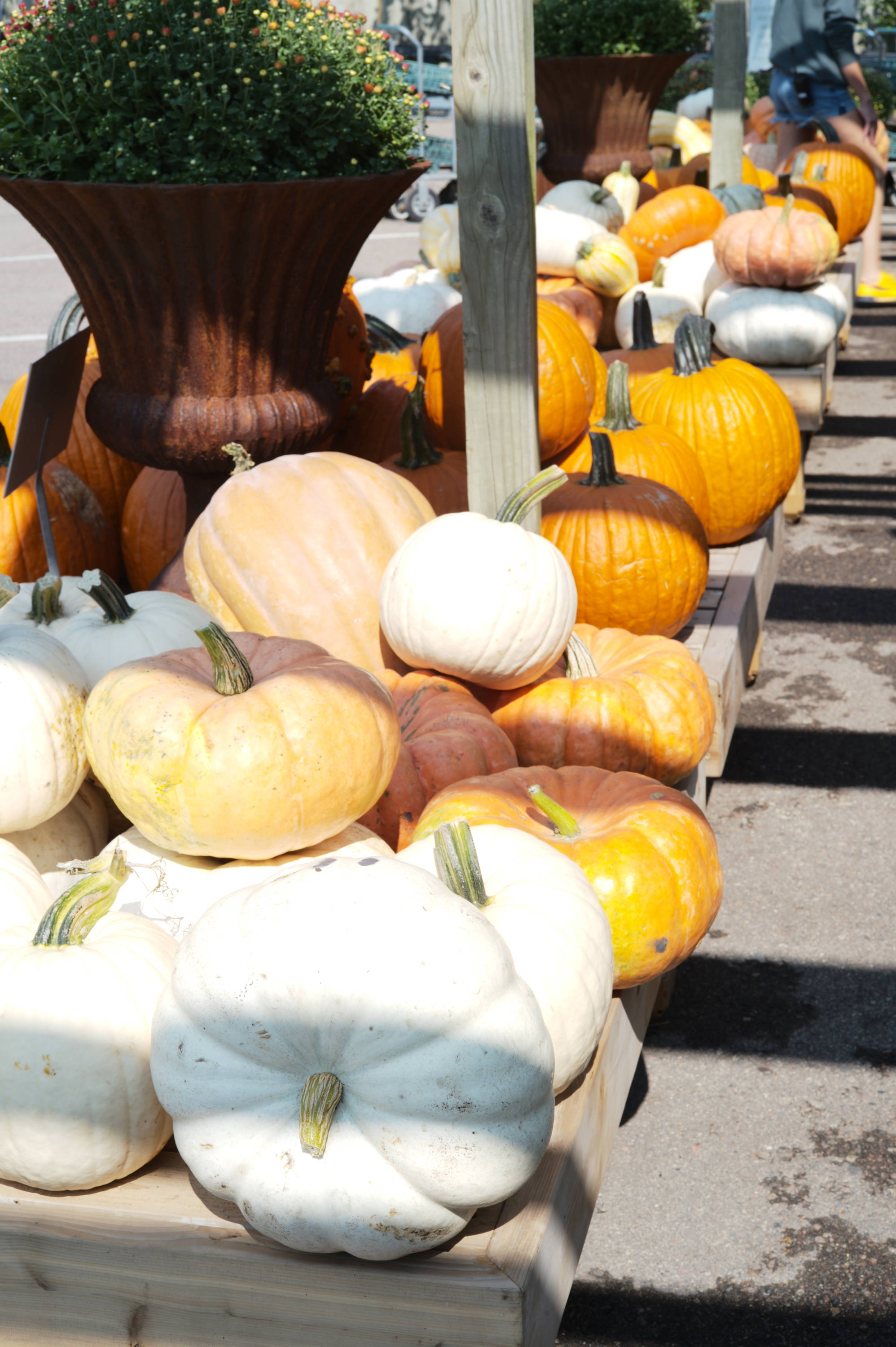 Collect Signature Pieces to Enjoy Year After Year
Velvety Pumpkin kisses make way for dreamy autumn wishes. We love our assortment of handmade velvet pumpkins from Hot Skwash! The color combinations are endless. Great to gift (or give to yourself). Place your pumpkins on/in a large tray or dance them down the table as a centerpiece. Be careful to lift them from the base as their real pumpkin stems are a bit fragile. Shop all the colors and sizes here!