Posted by Hannah Brand on Nov 13th 2020
Lemon Cypress & Norfolk Island Pine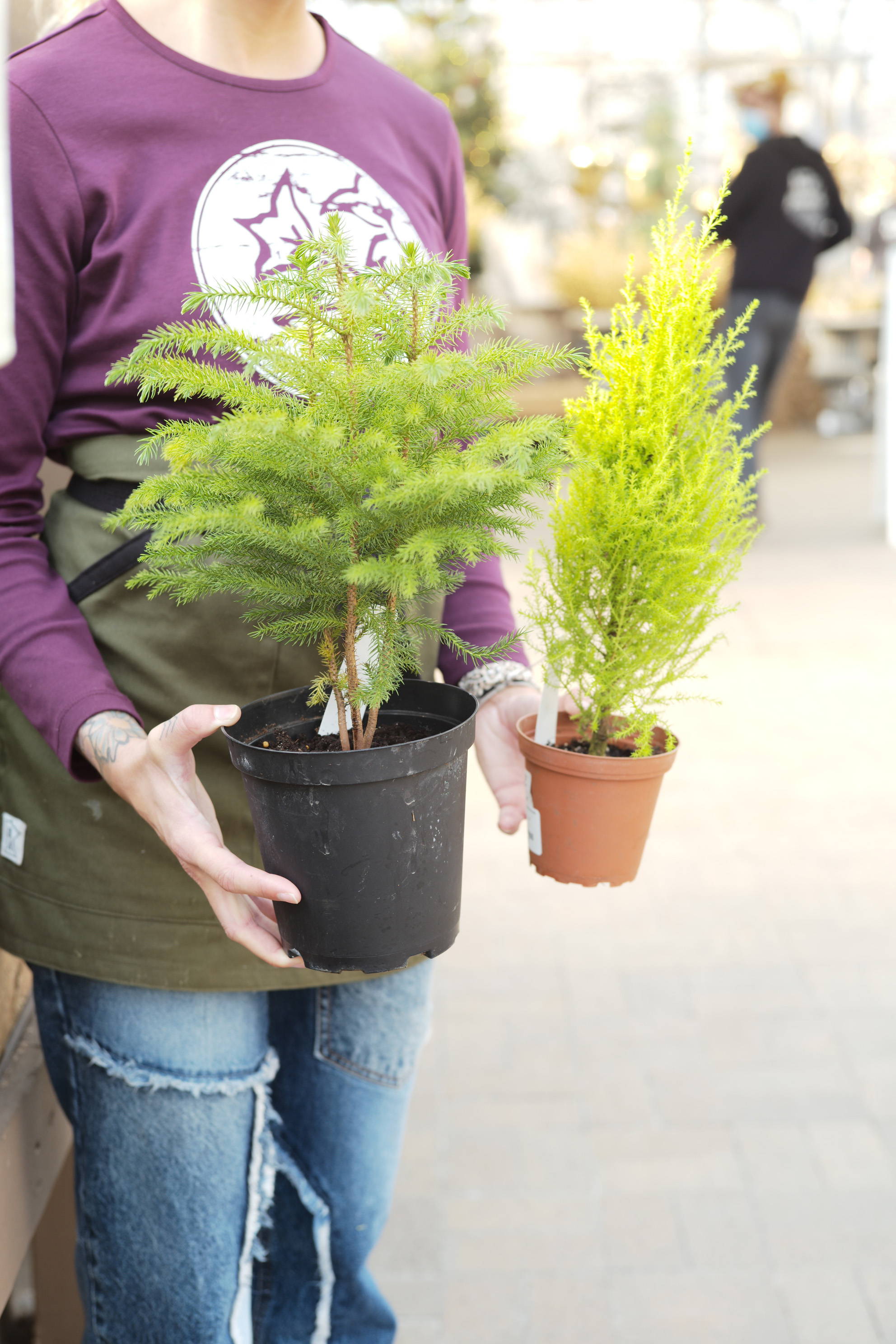 🌿Hey plant friends! 🌿
This week we are going to talk about Norfolk Island Pine and Lemon Cypress.
Starting off with the Lemon Cypress (Cupressus macrocarpa 'Goldcrest') which is native to Monterey bay on the coast of central California. They like a well-draining soil and a lot of sunlight. These plants require direct sun to stay happy in your home at least 3+ hours. They do not like to dry out so watering once a week is a good idea since they will be getting that direct sun. Lemon Cypress are a great plant because they come in many shapes and sizes. Easy for dressing up a mantle or a nice bright spot in your home.
Norfolk Island Pine (Araucaria heterophylla) is native to Norfolk Island, a small island in the Pacific Ocean between New Zealand and New Caledonia. This is a fun plant that can not only be used as a holiday item but year-round in your home along with Lemon Cypress as a beautiful house plant. Same care goes for these as well. About 3+ hours of direct sunlight and make sure you don't let these guys dry out too much. A well-draining soil is my go-to. Norfolk Island pine and Lemon cypress are both very rewarding and different plants you can add to your collection. Something fun that you can dress with the holidays!
We currently carry both Lemon Cypress and Norfolk Island Pine here at the greenhouse in many different shapes and sizes. If you have any further questions feel free to reach out to us by phone, Instagram, or email us at hello@tonkadale.com.
Happy planting!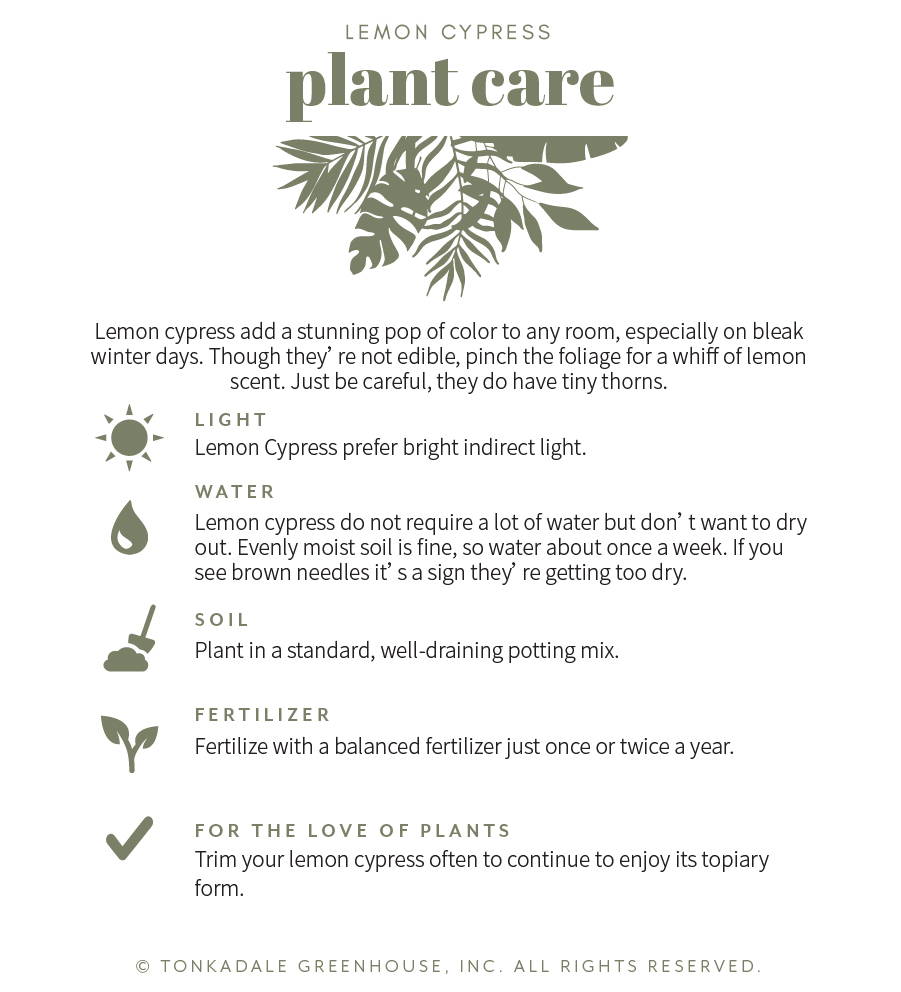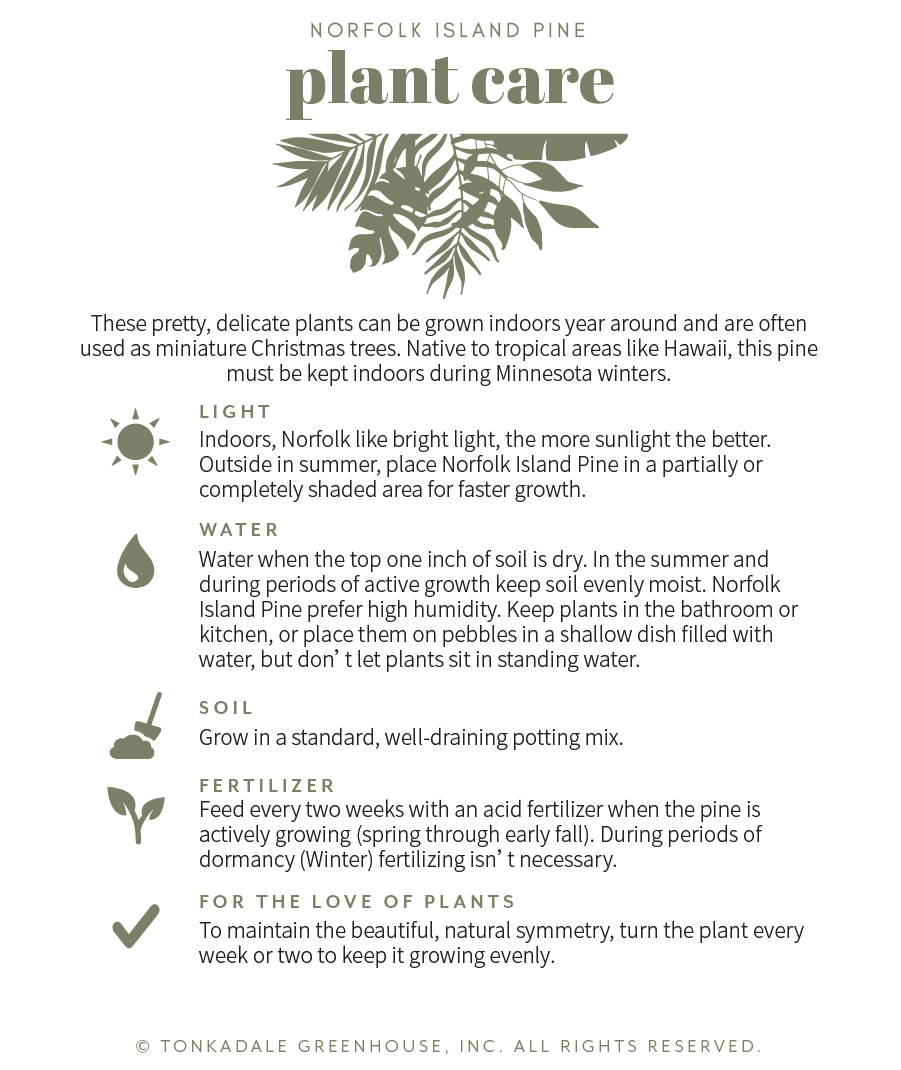 ---