Posted by Aaron Barton on Aug 13th 2021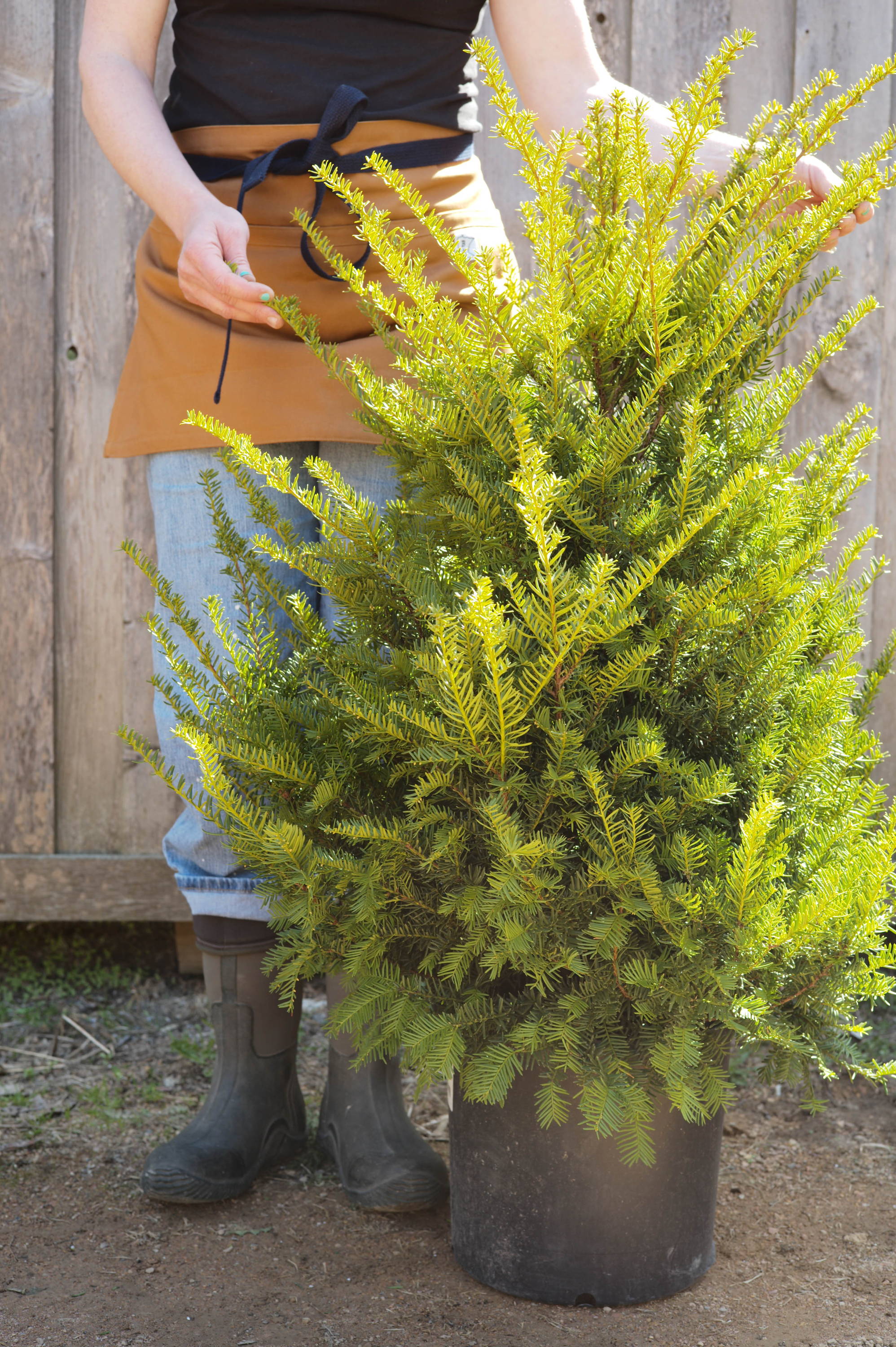 Trees and shrubs offer a variety of textures and shapes that anchor your garden, frame your design, or even serve as the focal point of your space. Unlike herbaceous perennials, deciduous trees and shrubs will remain visible in your space year-round, many with ornamental berries or stems, such as the lovely blue berries of Viburnum 'Blue Muffin,' providing four-season interest to spruce up your garden in even the harshest of weather.
As a larger fixture in the garden, trees and shrubs do require some special care and attention when they are first established in the garden, however a little extra care upfront will ensure a happy, healthy, and carefree plant for many years to come.
To plant your tree or shrub, first verify the plant's mature size to ensure it will fit your space once fully grown. Ensure your plant is well-watered and moist. Next, dig a hole only as deep as the root ball and 2x the diameter of the container. Remove from container and gently release the roots from the root ball, ensuring any circling or knotted roots are freed to avoid troublesome girdling roots and moisture issues long term. While you are freeing the roots, fill your hole with water and let it drain completely to provide a good source of initial moisture to the plant. Place the root ball in your hole and backfill with a mixture of one part compost or planting mix and two parts native soil. This mixture will provide your plant with the nutritional jumpstart it needs while avoiding the "bathtub effect," where backfilling with over-amended soil leads to excess moisture in the root zone, leading to root rot. Once the hole is filled in, lightly tamp down the soil, and water the plant in well. Your plant will need ample moisture in its first year of establishment, up until the first frost.
Happy Planting!