What is the hardiness zone in Minnesota?
We are in Zone 4. This means we can grow plants hardy to Zones 4, 3, and 2. Zone 5 is warmer in the winter, so Zone 5 plants will need extra winter protection to survive and even then these conditions are questionable.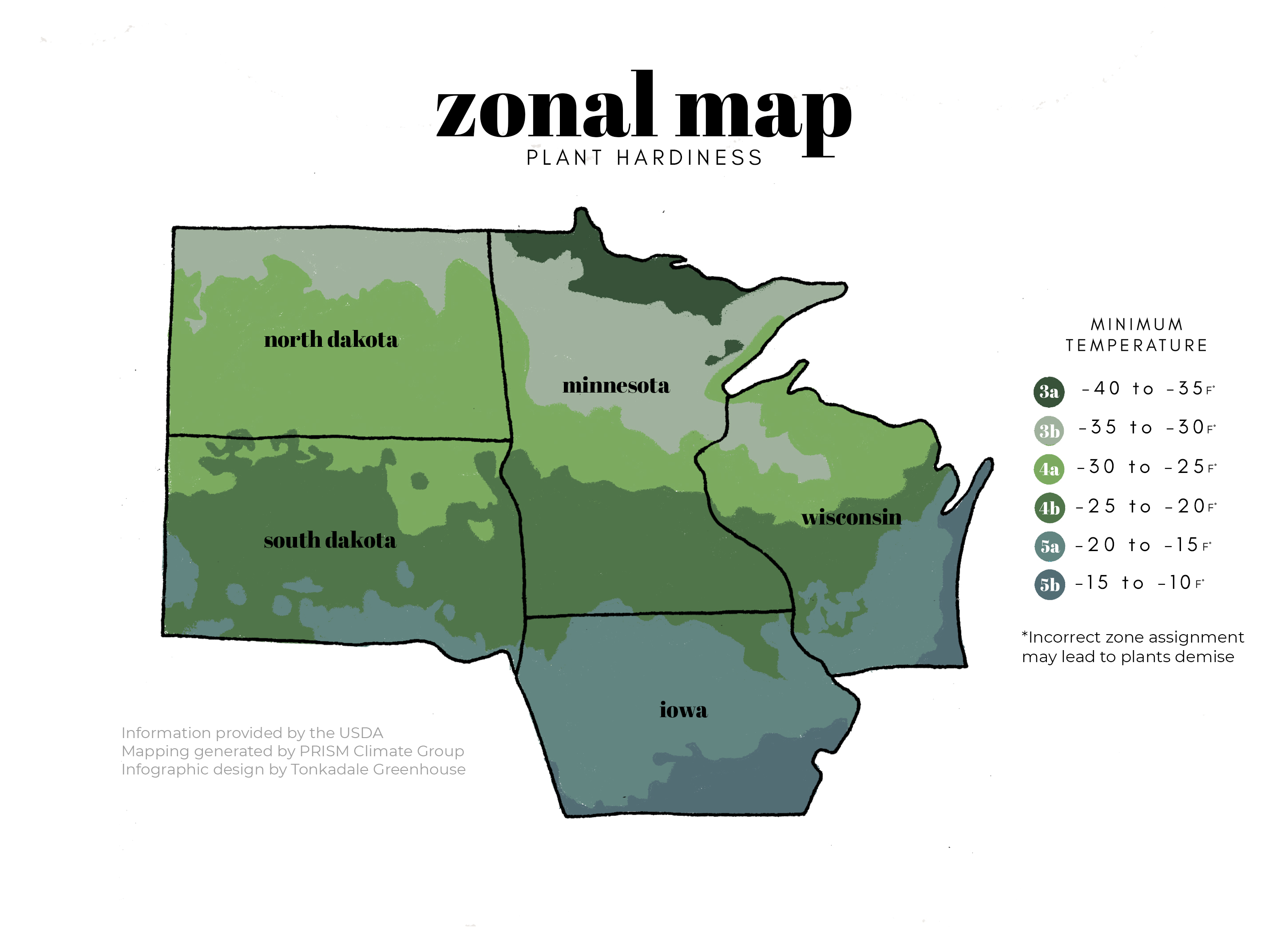 How much sunlight is full sun?
Full sun is 6+ hours, usually in a south or west facing area.
What is considered shade?
Any area that does not receive at least 6 hours of sunlight within a day.
When can I plant for spring?
We suggest waiting to plant annuals once temperatures have reached above 50 and 60 degrees, this way the soil is thawed and your plants have room to grow. However, there are early blooming annuals that can be outside prior, like pansies and violas. A popular time in Minnesota to plant annuals is around the end of May.
How much light does my houseplant need?
Every houseplant is different, and each species may prefer different amounts of light. Explore our blog on light requirements below to get a head start.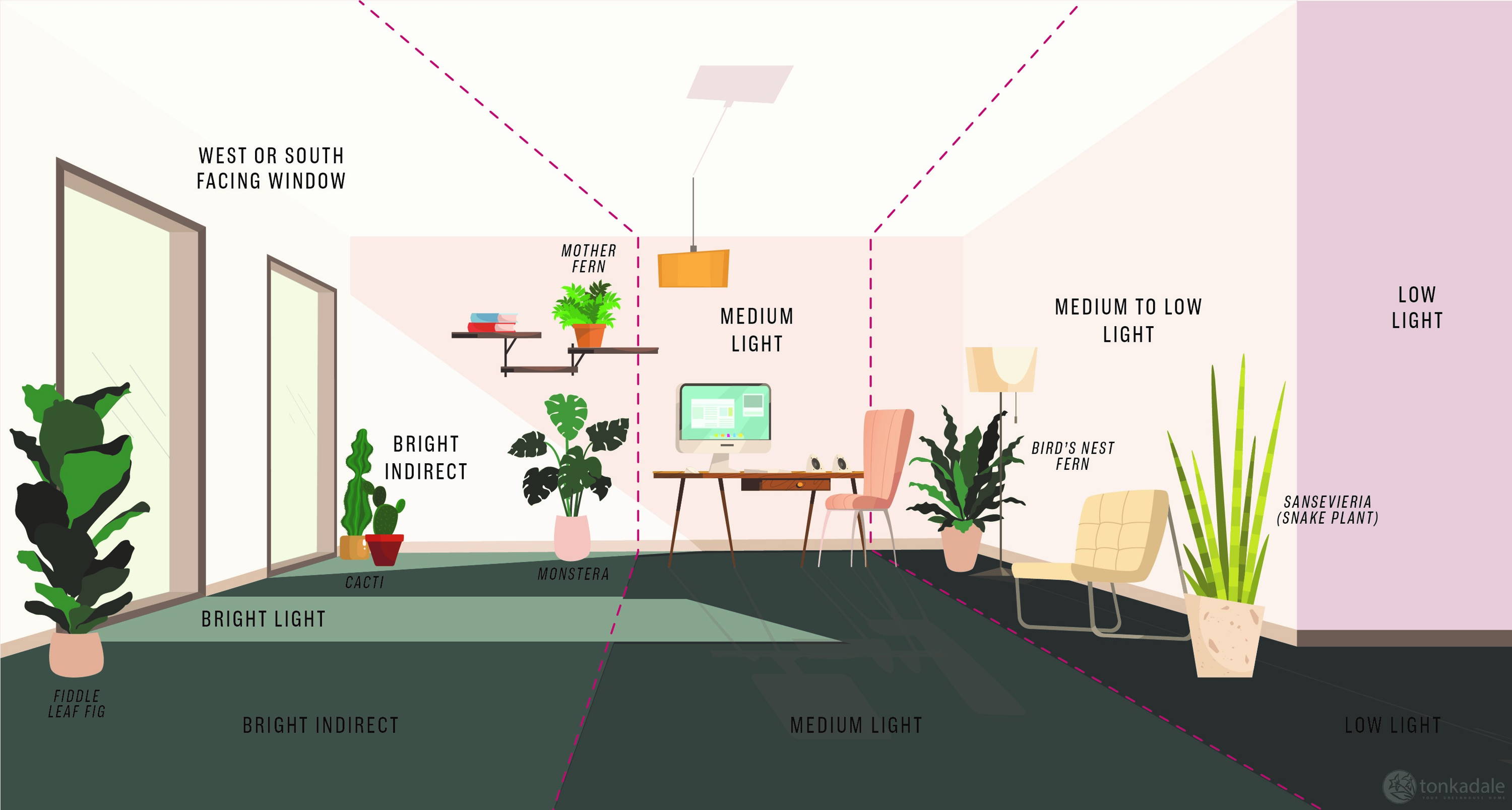 Where can I learn how to properly care for my plants?
View our Blog Index for a wealth of information regarding all things plants. You can also check out our YouTube Channel for fun how-to's and informational videos.
Can I bring in my own pots?
Yes! Bring in your pots to use in your custom orders. However, you will need to remove any old soil from the pot yourself. Soil removal at Tonkadale will come with a service fee.
Can I call to order a design?
Typically, no. We prefer that you meet with our design team in-store to receive the best possible advice and to work out your ideas with us in person. However, if you are requesting something small and simple, feel free to give us a call or contact us via email at orders@tonkadale.com
Can I order corporate gifts?
You bet! Customer appreciation, staff recognition, thank you gifts - You can work with our design team from concept to delivery. We can walk you through selection, budget and timeline. Larger scale projects may require a longer lead time beyond our standard 5-10 business days.
** This service may have limited capacity during high seasons of May & November.
How much does delivery cost?

Does Tonkadale deliver Christmas Trees?

Yes! Our fees are based on the zip code where you live. We will even set the tree up for you for an additional fee.
Can I have a gift delivered to a friend?
Absolutely! Please make sure the address for delivery is within our delivery range by using the zip code chart above. Your delivery will be set up with a delivery representative from Tonkadale.