Posted by Hannah Brand on Mar 1st 2021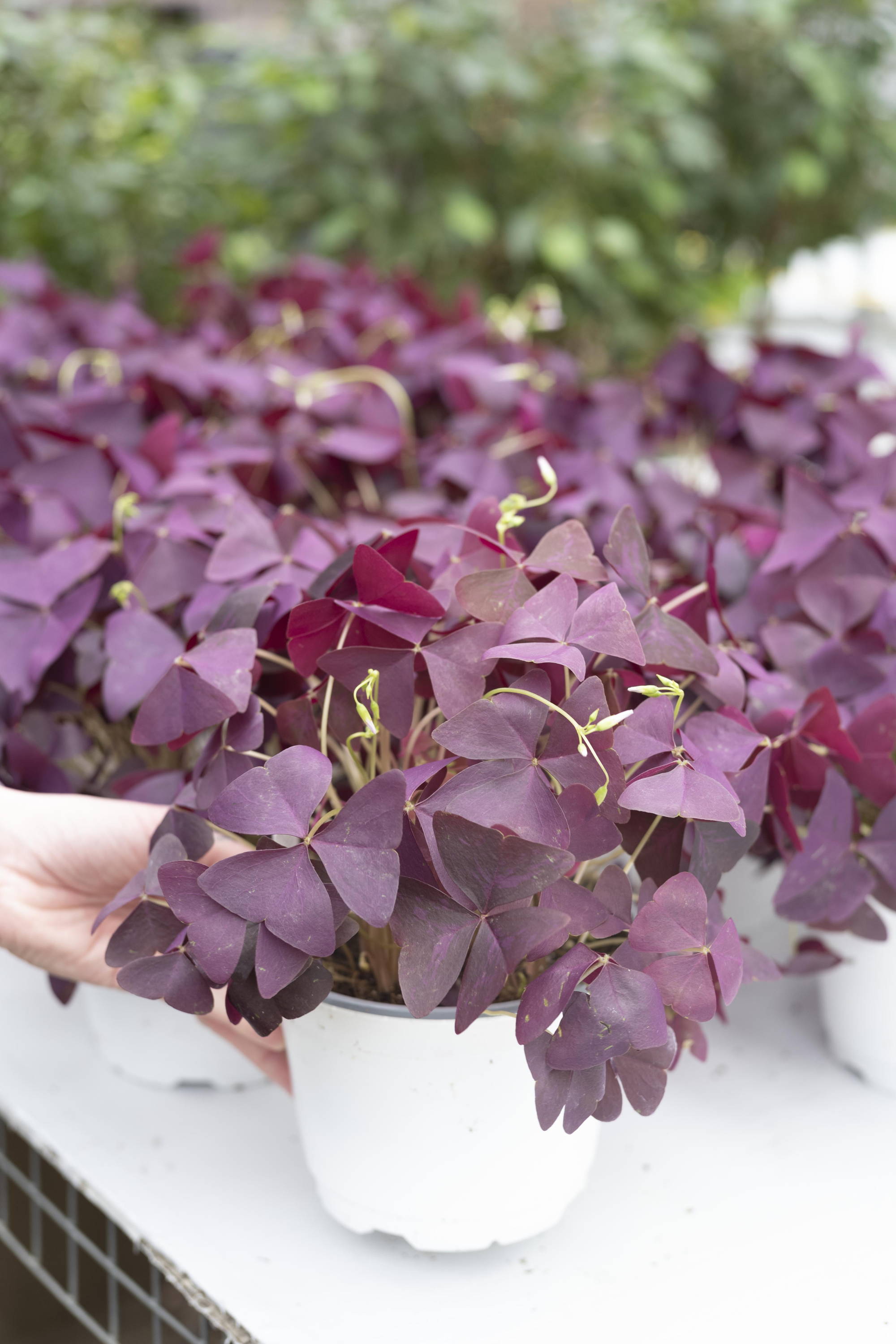 🌿Hey plant friends! 🌿
This week we talking about Oxalis triangularis. While oxalis are a symbol of good luck, especially around St. Patrick's Day, these plants are native to South America. Grown from bulbs that look like cute little pinecones, these plants are easy to care for in your home. Keep in mind, Oxalis are perennials in some areas and actively grow and flower during the fall, winter and early spring and then go dormant in the summer. This Dormancy may not happen indoors every year, but it is possible that it will die back a bit so fear not!
Oxalis love bright light in your home. But be careful, those papery leaves can't take the intensity of the suns rays on their foliage for long periods of time. Too little light leads to leggy plants. If you notice this happening move to a sunnier spot. You can also cut your oxalis all the way back during dormancy to promote a thicker, fluffier plant. Rotate when you water for even growth as they love to grow towards the light.
As always, a well-drained soil is always best. We like Espoma's Organic All Purpose Potting Soil. Water once the top layer of soil dries out. You will likely be watering your oxalis more often then your other plants – up to twice a week depending on how much light it receives. Fertilizing this plant during its growing season is a great idea for optimal growth. Do keep in mind this plant is toxic to humans and animals, but they have a bitter taste which usually deters household pets.
Oxalis are easy to propagate by division. We would recommend you do this during dormancy by simply separating the bulbs and planting in individual pots.
Oxalis love to move an groove. You may notice they dance in the sunlight and there leaves fold down at night.
Green Oxalis are currently available in the greenhouse in 2" and 4" pots. Keep an eye out for 6" purple Oxalis in the greenhouse next week! If you have any questions feel free to reach out to us by phone, Instagram, or email us at hello@tonkadale.com.
Happy planting!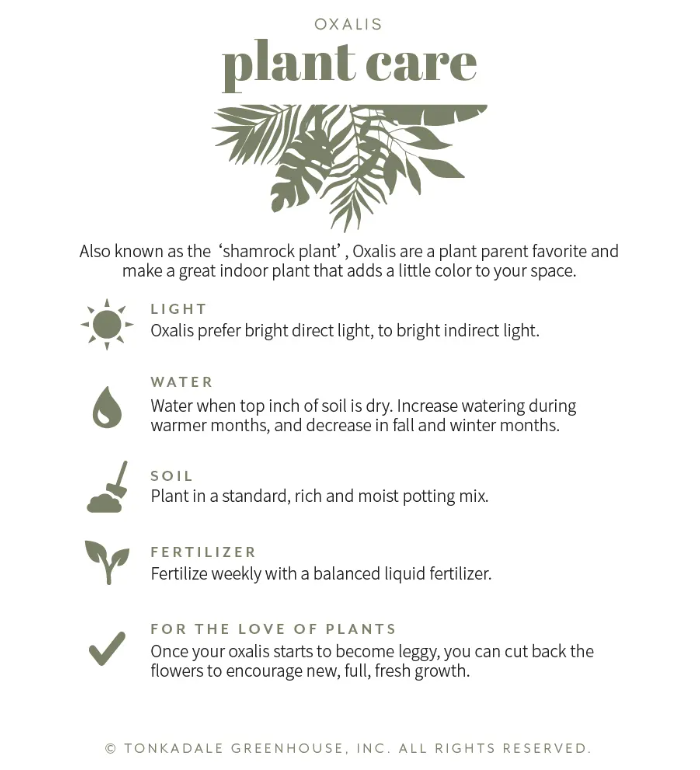 ---