Posted by Aaron Barton on Aug 6th 2021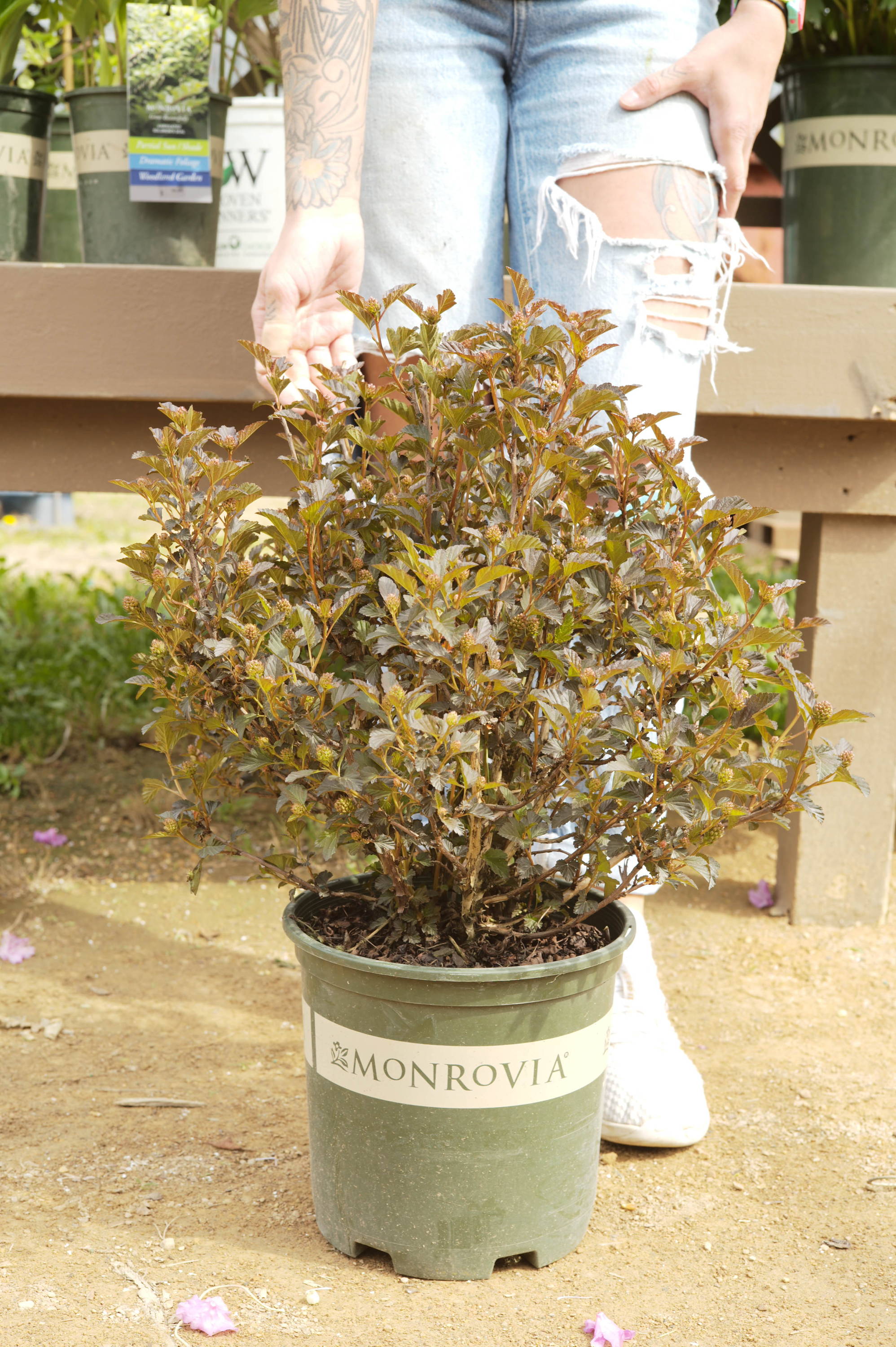 Native perennial shrubs are an excellent way to add carefree structure and beauty to help anchor and frame a perennial garden. Shrubs also provide show-stopping color and serve as the focal point of your space.
Physocarpusopulifolius (fy-so-KAR-pus op-yoo-lih-FOH-lee-us), or ninebark which is a member of the Rosacea or rose family is a stunning deciduous shrub native to North America. Ninebark generally grow five to nine feet tall and wide depending on variety, and providing incredible four-season interest in the garden.
Ninebark's namesake, it's showy exfoliating bark makes this plant an excellent choice for colder climates providing wonderful winter interest in the garden. It is named for its bark which naturally peels in strips, believed to reveal up to nine layers of reddish to light brown inner bark.
Additionally, these shrubs bloom striking corymbs of small white, five-petaled flowers with golden centers, transitioning into clusters of red fruit after blooming in early summer, making these favorites for local pollinators and song birds.
Physocarpus have maple-like, toothed, 3-5 lobe leaves and range in color from the smaller, light green leaves of 'Raspberry Lemonade,' to the rich warm red tones of 'Amber Jubilee,' to the deep purple, almost black leaves of 'Diablo.'
Ninebark shrubs are excellent in large border plantings and can be planted together as an interesting, four-season interest hedge. They also work great as the centerpiece of a garden or along riverbanks and hillsides for erosion control. As a native plant, these shrubs are very hardy and carefree, preferring areas of full sun to part shade and tolerating a wide variety of soil conditions, though moist, well-drained soil is ideal.
Happy planting!