Posted by Megan Nichols on Jun 19th 2020
Hydrangea season is here, and since Minnetonka is the Hydrangea capital (because we said so) you can never have too many. Here is what you need to know to choose the right one for your location, lifestyle, and garden goals.
When choosing which hydrangeas to plant, first take into consideration the available light where you'd like to plant. How many hours of sunlight are available, and during what time of day? The answers to these questions will determine which type of hydrangea best suits your location. You'll likely have several options to choose from. Here are the basics on different hydrangea varieties.
Hydrangea arborescens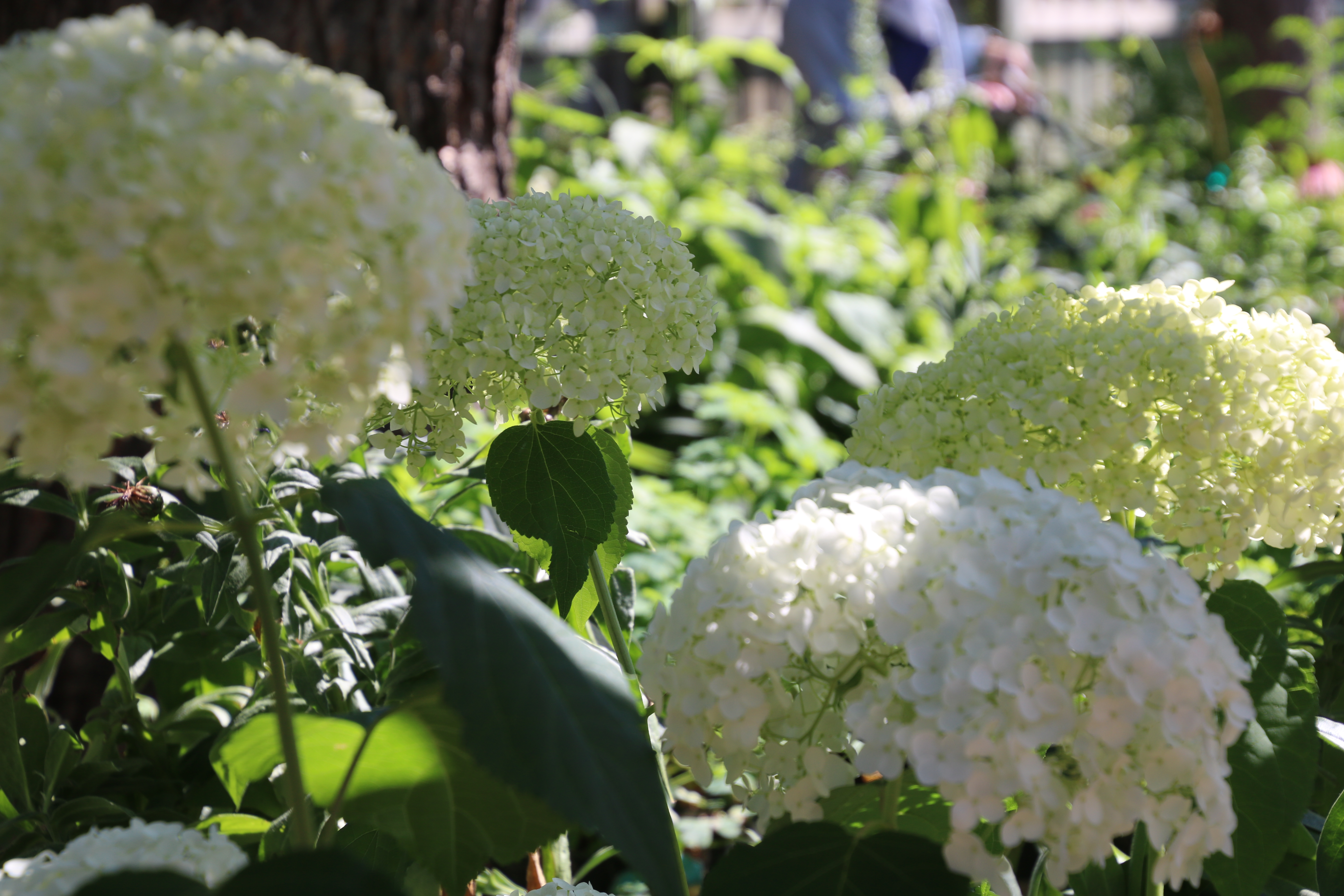 This group, also known as smooth hydrangea, includes the Annabelle with huge, round white blooms. The blooms tend to flop in the rain but will also bounce back quickly once dry. Annabelles can grow in as little as 2 hours of sunlight and all the way up to full sun. To prune Annabelles (and other arborescens) cut stems down to the ground in fall after a couple hard frosts. The plant will send up new shoots in spring and it will spread out, quickly growing to 5 feet tall and wide.
Hydrangea paniculata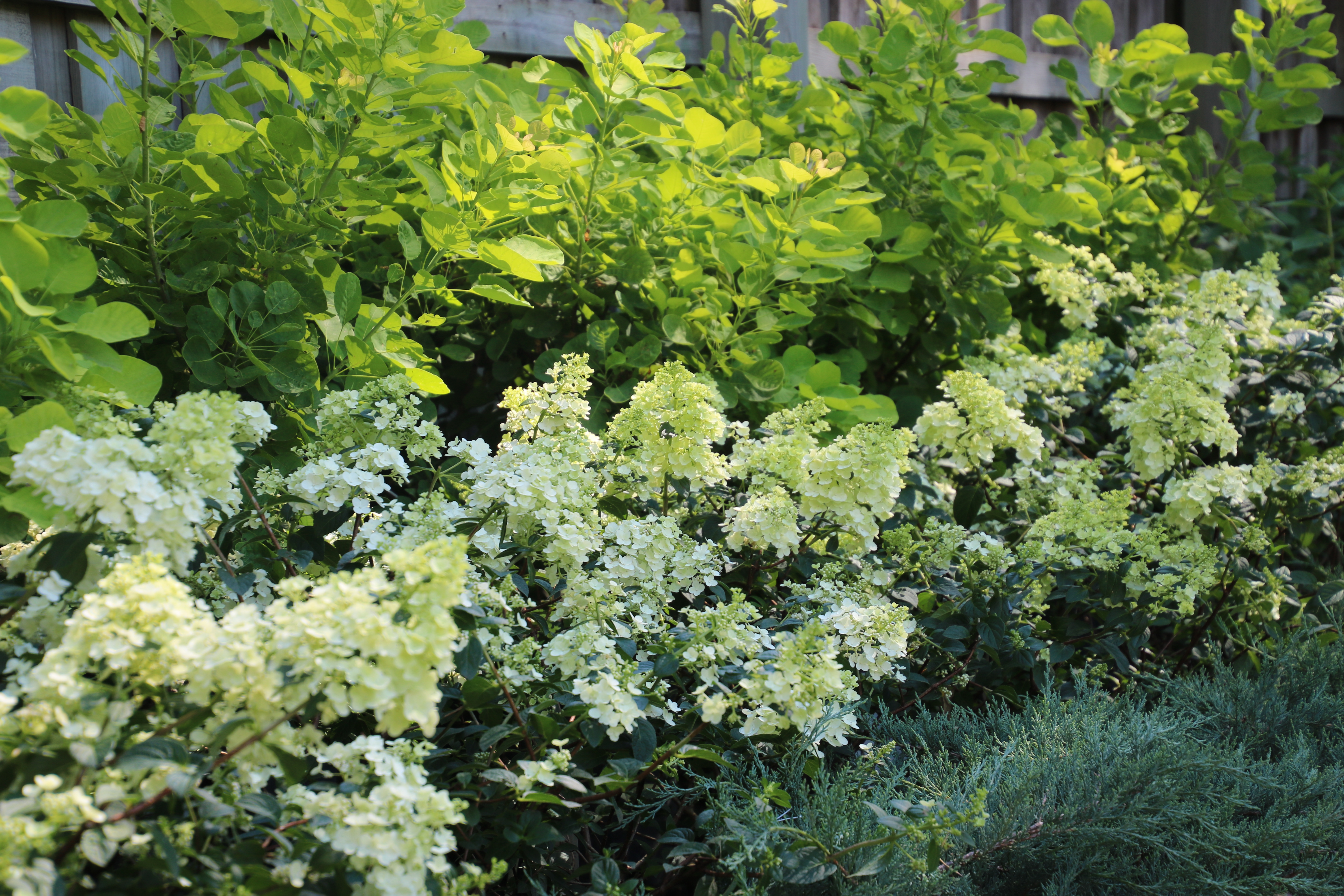 Another well-loved group of hydrangeas is the panicle type. These varieties have sturdy stems and start out blooming white, cream, or lime green and turn a shade of pink or red. How soon they turn and how deep the shade depends on variety. Panicle hydrangeas also come in a wide range of sizes. The very popular Limelight Hydrangea keeps lime green blooms well into fall when blooms finally take on a pale, rusty pink. Limelight grows 6 to 8 feet tall and wide. If that's too big, don't worry, he has a little brother, Little Lime, who grows just 4 to 5 feet tall and wide. An even smaller option is Bobo, who only reaches 2.5 to 3 feet tall and wide. Other fun panicles to try include Quickfire, Little Quickfire, and Zinfin Doll, to name just a few. Hydrangea trees are also panicle varieties.
Hydrangea macrophylla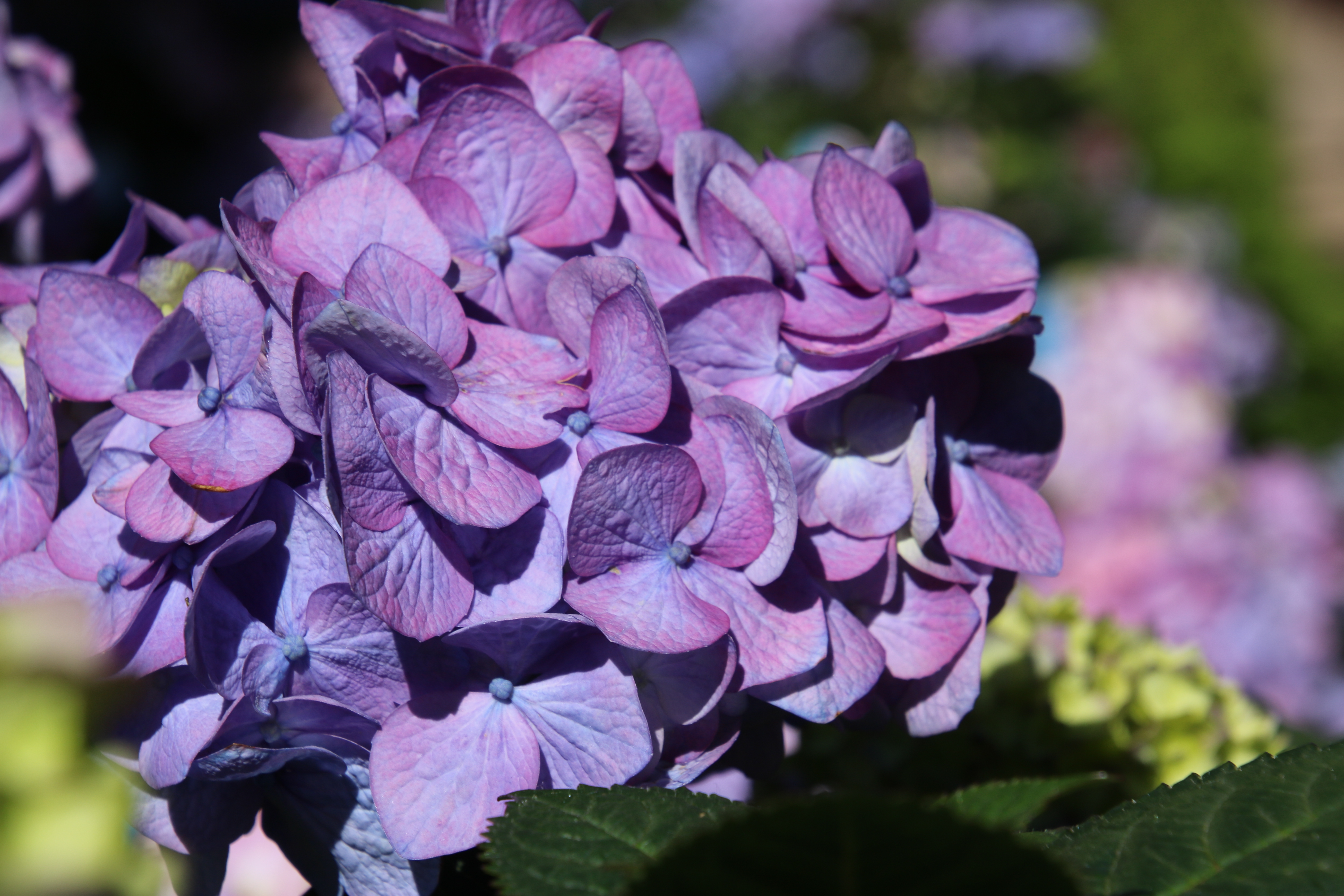 Yet another type is the Big Leaf, or Hydrangea macrophyla, type. This group includes hydrangeas that can turn from blue to pink and back again, depending on acidity. For hydrangeas with this capability you'll want to add acid to the soil for blue blooms. The soil and water in our area is naturally alkaline, so if pink blooms are your wish there's really no need to add anything, but garden lime will ensure pink If you want to help them along. This group also includes the Seaside Serenade series from Monrovia. For one of the prettiest blue flowers you can grow, try Blue Enchantress. Big Leaf hydrangeas bloom on new and old wood and with good winter protection will produce blooms all summer.
Finally, the last type of hydrangea hardy to our area is the climbing hydrangea. These are very slow to get going and require winter protection (they are technically a zone 5 plant), but they are worth it. Growing 20 feet tall as they cling to brick or another appropriate surface, they bloom white and are spectacular once established. Choose either a green or variegated leaf.
Besides available light, consider size, landscape needs, and lifestyle. Large hydrangeas, such as Limelight are excellent as a hedge or to cover a fence. Smaller, big leaf hydrangea are great for lining a front porch. Remember, though, there may be additional work to keep them the desired color. Panicle hydrangeas are fairly easy to prune, but Annabelle and other Arborescens are by far the easiest. To learn more about how to prune the different types of hydrangeas, check out our blog post and video on pruning hydrangeas.
Whatever your landscape goals, style, and desire, there is almost surely a hydrangea to fit. These shrubs tend to be long lived and have one of the longest bloom times of any shrub. Add one, add many, collect them all! Happy Hydrangea planting.