Posted by Megan Nichols on Sep 11th 2020
Wow, fall happened fast! Cooler temperatures are officially here, and it's time for all things fall! Now is the perfect time to refresh outdoor containers with plants that thrive is these crisp, cool temps.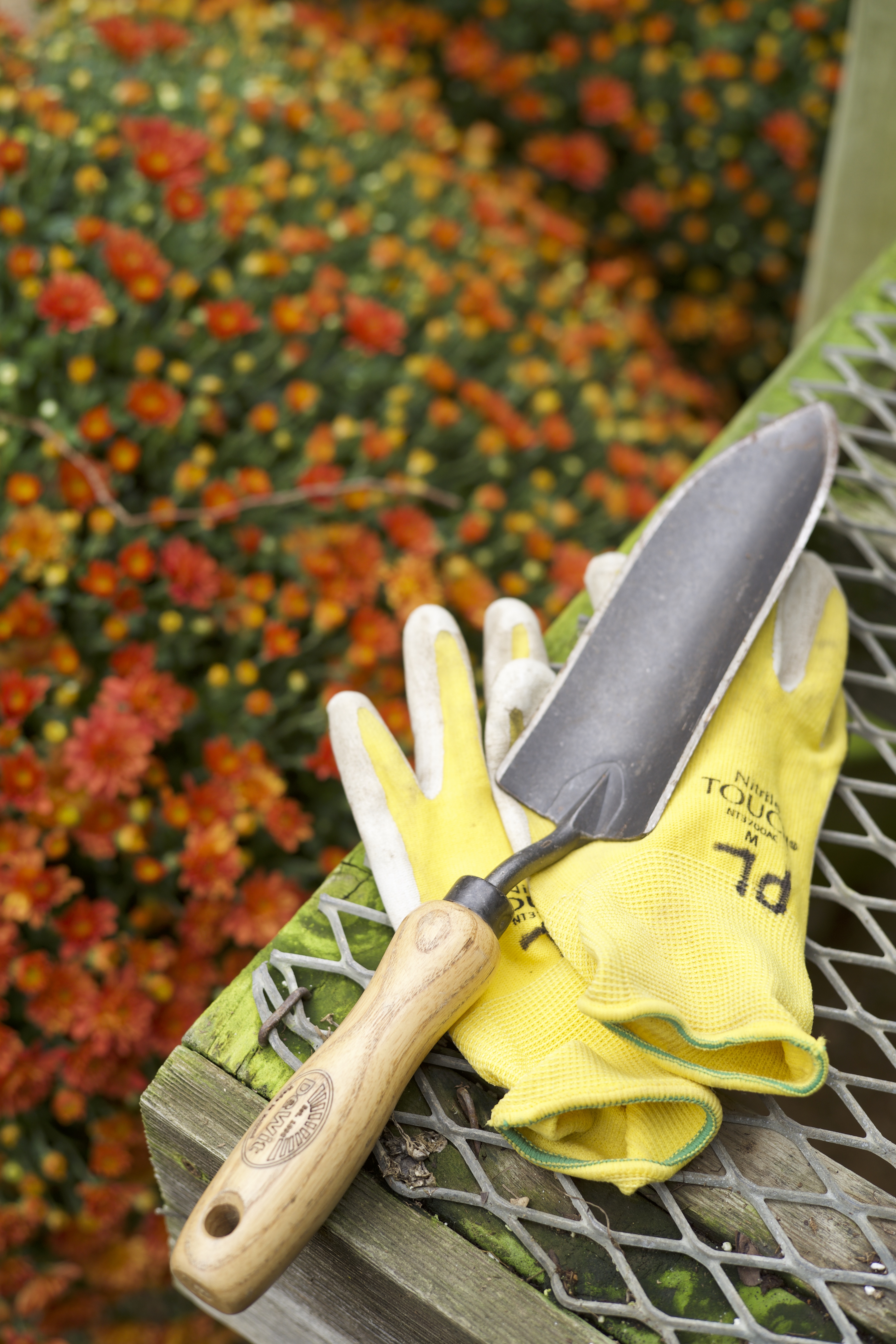 Fall Container Basics
Pick your Mum. The first, and easiest choice should be the color of your mum you'd like, then build your design around that.
Keep the design simple and just make everything chunky. Chunk of Mum, chunk of grass…chunk of this, chunk of that.
Add height with birch twigs or poles, or with a faux fall leaf or berry stem.
Pack it in. This stuff is only going to be planted for so long, and it won't grow much bigger in the short days and cool temps, so pack your containers full.
Stick a pumpkin in it! Just tuck it right in among the plants. Ta da!
Given the shortened daylight and cooler temps, plants won't grow much anyway, so they can be placed in sun or shade. If placed in deep shade, however, mums won't open, so if there are buds be sure to give them some light.
Annual Mums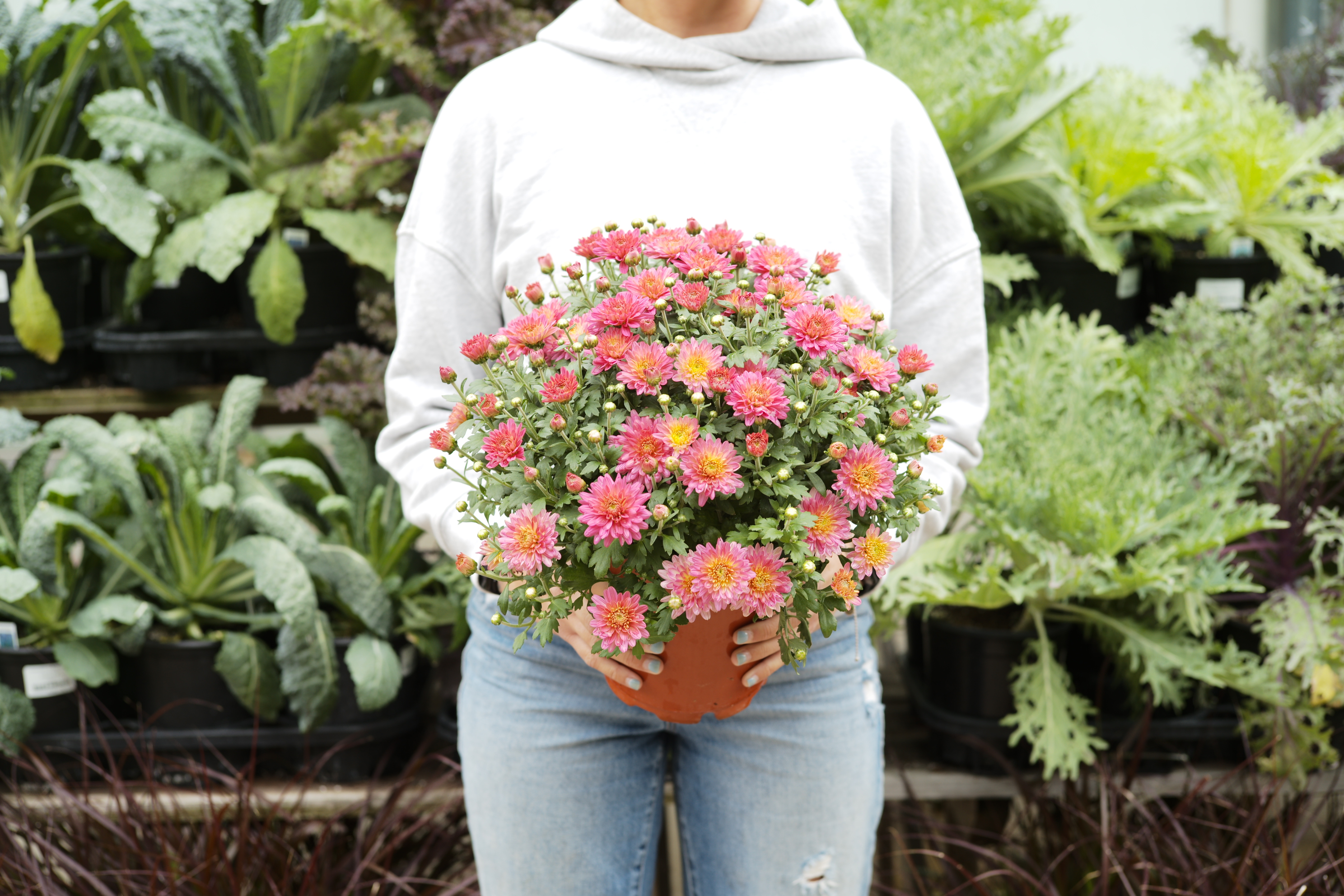 Some plants thrive in the long days of summer, but Mums bloom in response to the shortened days. Cool temps are a bonus, too, because it helps blooms last longer. Mums come in a variety of colors – yellow, orange, red, white… something to suit everyone's color preference.
Kale/Flowering Cabbage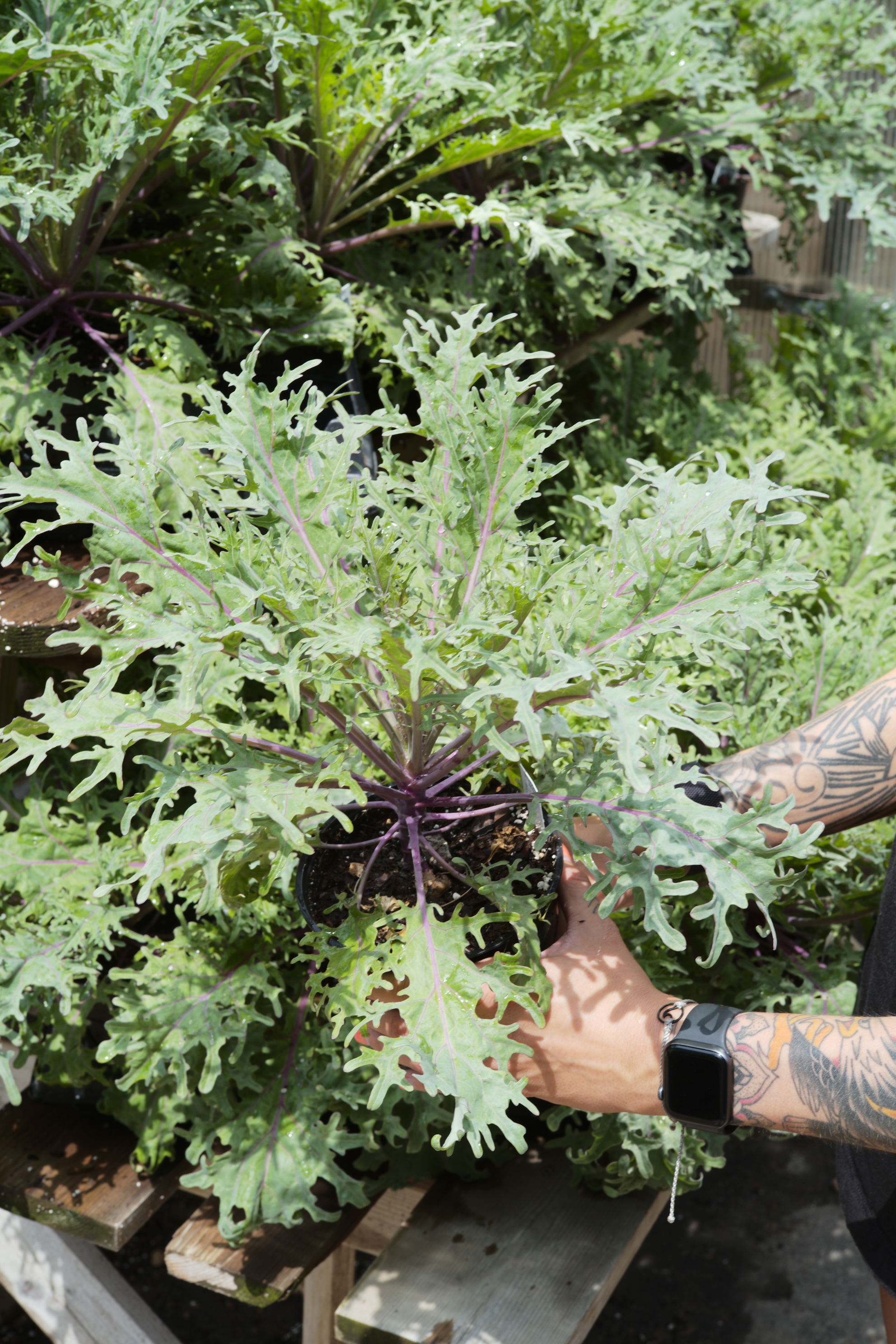 Choose from leafy cabbages and ornamental kale in all your fall designs. Leafy kale is just that, and it adds interesting texture and color contrast with its i deep greens and purples. These come in a mix of green, pink, purple, and white.
Herbs
Some herbs really cannot handle cool temps, but herbs such as sage, parsley, and rosemary can even handle a frost.
Sedum
Sedums respond to cooler temps by deepening in color. Though they seem like they could be fragile, they stand up well to the cold and can withstand a light frost.
Lysamachia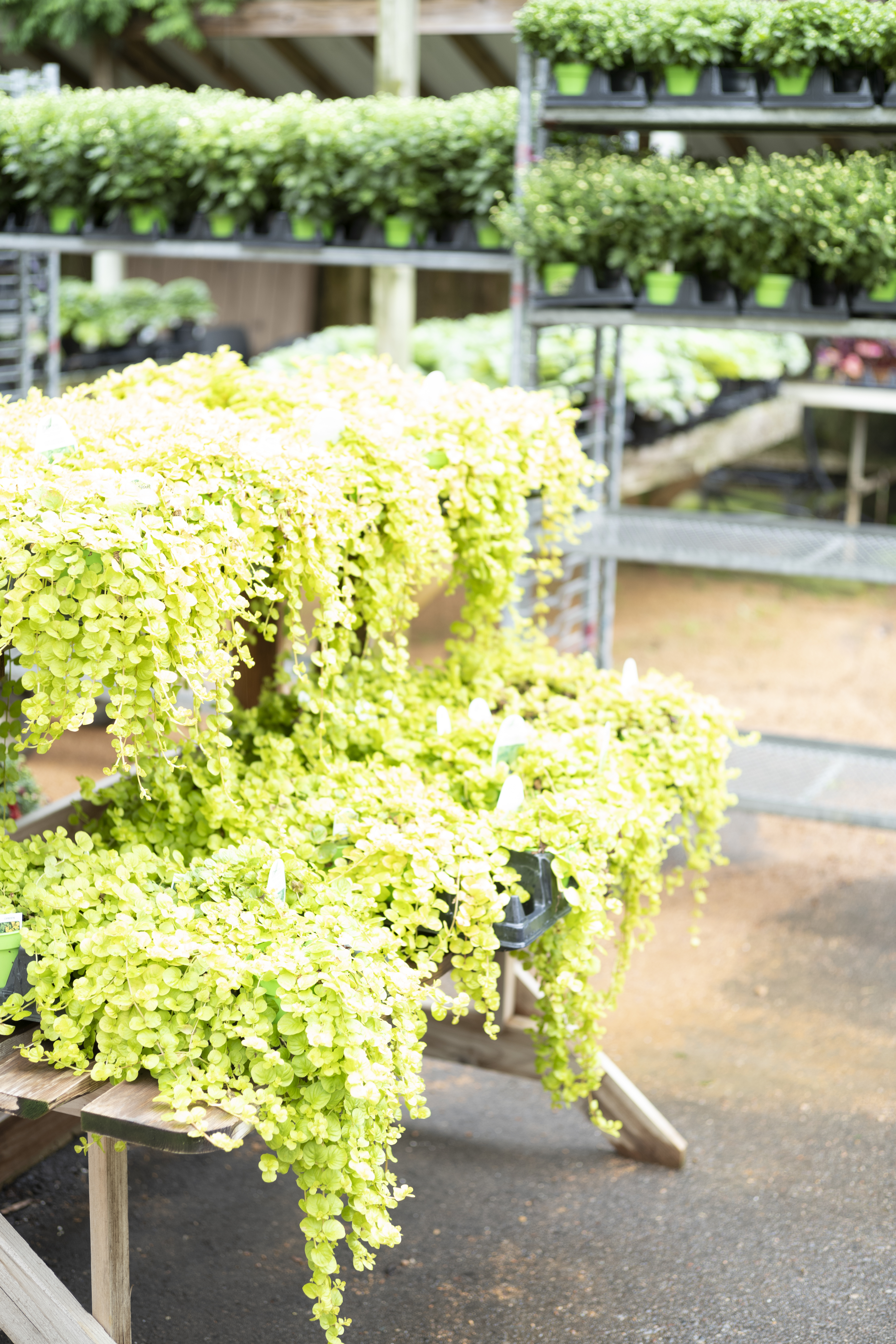 Also called Creeping Jenny, the bright, chartreuse coloring and pretty, trailing habit will lighten and liven up any design.
Grasses
There are a wide variety of grasses that are an excellent choice for fall containers. The unique, tawny brown coloration of leather-leaf sedge is a perfect upright choice while the same coloring can be found in Toffee Twist, which is best for cascading over the edge of a container.
Coral Bells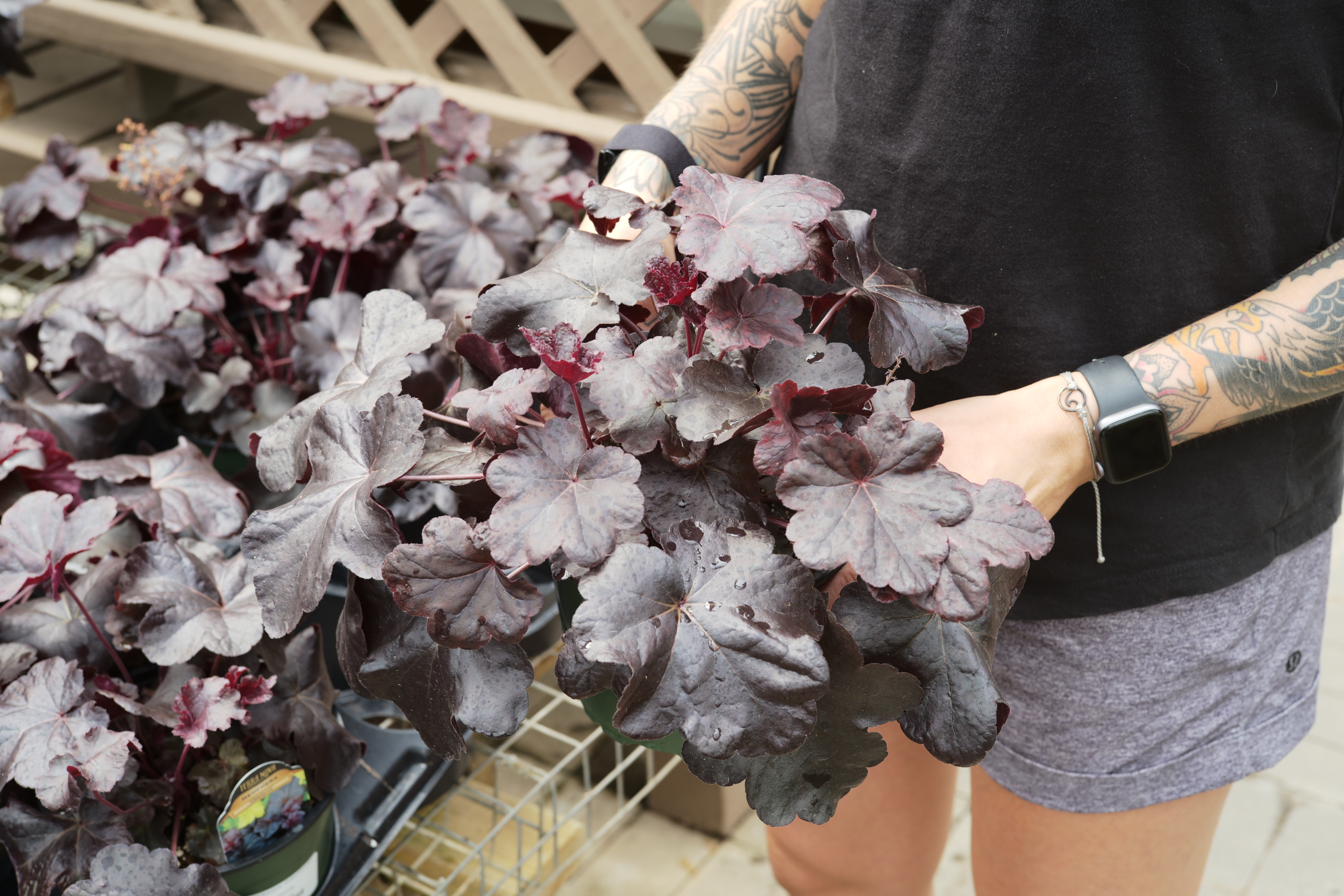 Coral Bells (also called Heuchera) add interesting texture and a touch of Fall color to containers. Choose from golds, reds, and purples.
Ornamental Peppers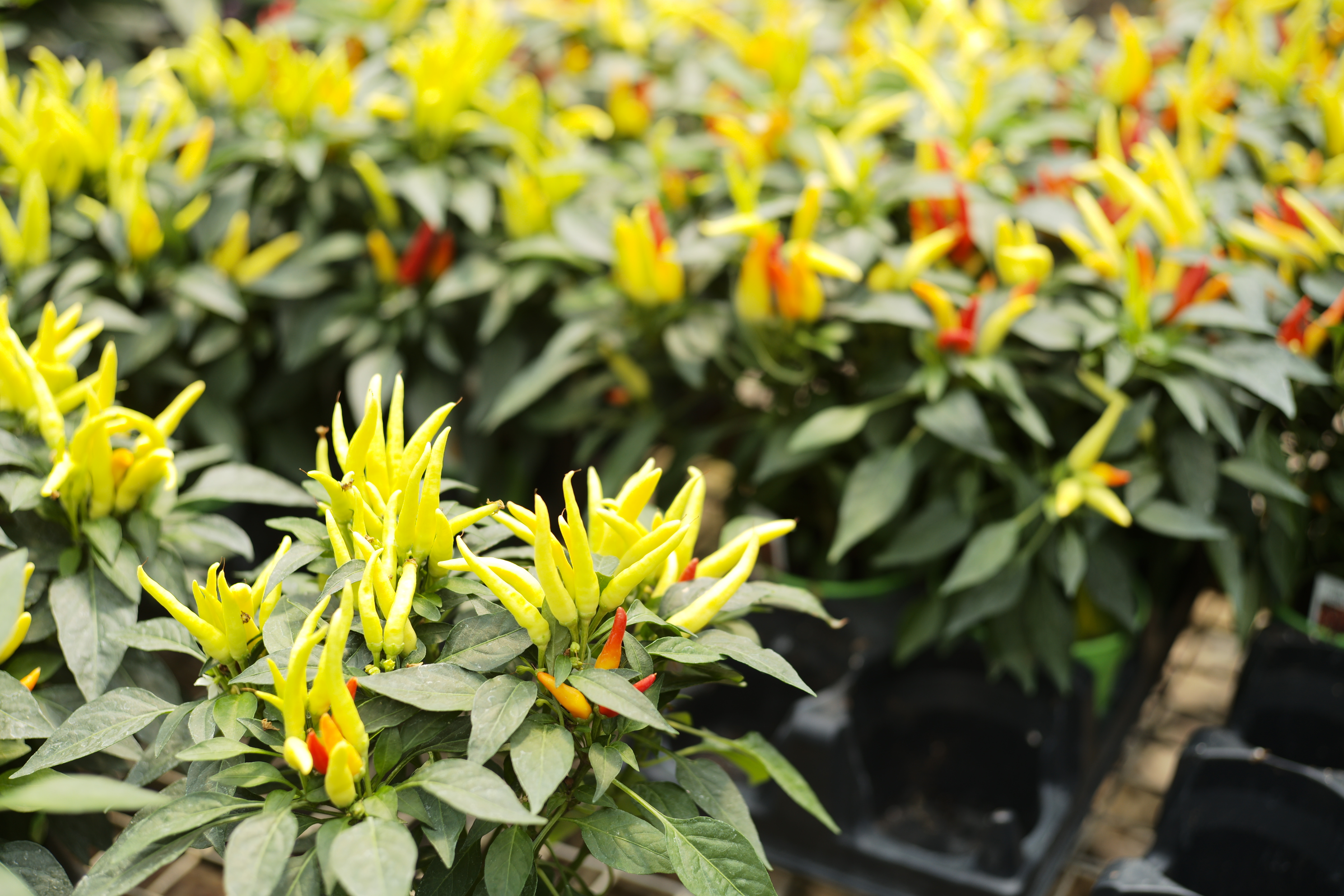 Ornamental pepper plants are such a fun addition to Fall containers. Cute little peppers come in yellow, orange, red, and purple.
Dusty Miller
The perfect accent plant for any container design, Dusty Miller's soft, white, fuzzy foliage looks good with everything and grows well in Minnesota weather from spring through fall.
Go Faux
Add faux leaves, berries, pods, and other fun elements to your Fall designs. And, they're all available on a stick, so it's easy to just tuck them in among the living plants for an extra dose of Fall.
Really, any of these plants and elements can be arranged together in any way you choose, you can't go wrong. Happy fall planting!